How Hydroelectric Power Kills Insects, and Why That Matters Pacific Standard (Chuck L)
Researchers discover real reason why turtles have shells PhysOrg (Chuck L)
Biotrap is the world's first 100% biodegradable mosquito trap Inhabitat (David L)
Two Flavors of Record Heat: Deadhorse and Houston Wunderground
Mission: Save the Environment Project Syndicate (David L)
Turkey
Nice
French president to hold crisis talks BBC

How a Tunisian Immigrant Staged the Attack in Nice Wall Street Journal

Isis claims credit for Nice massacre Financial Times. Seems late to be credible.
Brexit
Britain to get absolutely everything it wants from Brexit negotiations Daily Mash

Special report'Brexit means Brexit' says May, but what does Brexit actually mean? Telegraph

After Brexit: the myth of post‑truth politics Spiked (ChrisG)
China
China Growth Sends Troubling Signal on Reform Wall Street Journal

South China Sea: Building up trouble Financial Times

Earth's 5th Costliest Non-U.S. Weather Disaster on Record: China's $22 Billion Flood Wunderground
Fears grow over Scottish firms used for money-laundering in former Soviet Union Herald Scotland
No Case Against Suspended President of Brazil But Rousseff May Still be Impeached Real News
Chilcot Report
A Grand and Disastrous Deceit London Review of Books (resilc)
Syraqistan
Israeli government 'lawfare contractor' sues Facebook for $1b. +972 (guurst)

Saudi Ties to 9/11 Detailed in Documents Suppressed Since 2002 Intercept (resilc)
Trade Traitors
How the TTIP Could Make Ethical Meat Harder to Find Defend Democracy
2016
U.S. prosecutors launch review of failed FedEx drug case Reuters (EM). Funny, I not only read about the case but skimmed the complaint. I was very annoyed that the DoJ was spending resources on this while not going after bank-related frauds (people getting meds from online pharmacies; I know there's a health risk here, but I also know people who are sick and low on funds, like HIV positive people who need Zithromax, and can't afford to go to the MD to get the meds the proper way. So some of the existence of this business is the direct result of our outrageously overpriced medical system). So when I read the angry and specific retort by the Fedex counsel, that they had cooperated extensively with the DoJ and regarded the prosecution as unwarranted, my gut was they might have a point, but then I discounted my reaction as confirmation bias.
On The Passing of David Margolis, the DOJ Institution emptywheel (Chuck L)
Government Transparency: Gov. Malloy Appointee Accused Of Violating Law In Cigna-Anthem Merger Review
David Sirota, International Business Times
Energy companies spend big to fight Colorado ballot initiatives Reuters (EM)
Walter Hang Interview on Binghamton Now – 7/14/2016 ToxicsTargeting. John C:
Walter is one of the leaders of the groups that forced Gov. Cuomo in NY to sign the moratorium on fracking. Here he is being interviewed by a local Binghamton, NY radio station on water pollution and the Dominion pipeline proposal through NY State. Ithaca, in the heart of the Finger Lakes region of NY is having serious water problems. Astounding to me since the Ithaca/Elmira area was famous for some of the cleanest water systems in the entire country (I grew up in both towns and lived in the area on and off until a few years ago)

This is Walter's group, http://www.toxicstargeting.com/ an excellent grassroots organization doing good work.

I know all these areas well talked about in the interview, heartbreaking.
Black Injustice Tipping Point
FBI Greenlights Crackdown on Black Lives Matter Protesters Truthout

Get Home Safely: 10 Rules of Survival PBS (Kevin C). Advice to blacks on how to behave if stopped by police. The fact that articles like this exist (and yes, I know advice like this is longstanding) says so much about what is wrong with America.

Law professor's response to BLM shirt complaint. Imgur (Judy B). Saw this only now. A great piece. Wish I had even remotely as much patience as the law professor has.
Industrial Production Jumps 0.6%; Has Manufacturing Turned? Michael Shedlock
Guillotine Watch
India 'gold man' battered to death BBC. A real world analogue to the myth of the death of Crassus.

'Pharma Bro' Martin Shkreli fraud trial set for June 2017 Reuters
Class Warfare
Why you should be nice to your robots Guardian (Dr. Kevin). Skynet is coming.
Antidote du jour: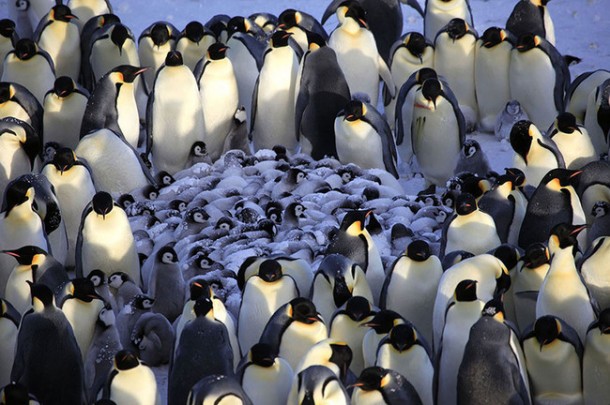 See yesterday's Links and Antidote du Jour here.