Nation's Dogs Vow To Keep Their Shit Together During 4th Of July Fireworks Onion (David L). Did yours?
Without Government Intervention, Self-Driving Cars Could Make Our Lives Worse Motherboard (resilc). Glad someone has figured that out!
Brexit
UKIP leader Nigel Farage stands down BBC

Standard Life shuts property fund amid rush of Brexit withdrawals Guardian (George P)

Britain is plunging towards an economic nightmare, and it isn't just because of Brexit. Business Insider

Brexit and memories of the Somme Gideon Rachman, Financial Times

Brexit Is a Lehman Moment for European Banks Bloomberg. This is not accurate. The Italian banks already needed a bailout. We wrote about that months ago. Brexit might somewhat accelerate the inevitable, but no one was going to provide equity to them at an affordable price with Europe's nutty bail-in rules in place. The issue for the banks ex the Italians is whether they are facing funding stress in the interbank markets and/or deposit flight. And as much as Deutsche is fabulously undercapitalized, it is Germany's Citigroup squared: too big and way too connected to be allowed to fail.

After 'Brexit,' Finding a New London for the Financial World to Call Home The New York Times

IMF Changes Tune On Brexit: Prior Fearmongering Suddenly a "Better Opportunity for Reform" Michael Shedlock

Brexit voters are not thick, not racist: just poor Spectator (Carla)

Britain turns to private sector for complex Brexit talks Financial Times. Lordie. First, I doubt they have the right expertise (or to the extent they do, it is siloed by industry group). Second, note that they are making clear that the government will be second priority and will pay top dollar.

Theresa May under fire for threatening to deport EU migrants after Brexit Independent (Bruce K)

Conservative Leadership Contest: Andrea Leadsom In 'Car Crash' Performance At First Hustings Huffington Post (Bruce K). Gove is expected not to make it to the short list, but Leadsom may manage to get herself removed from the running earlier.

David Cameron's fatal mistake? Two years ago, he sacked Michael Gove New Statesman (Chuck L)

WHAT DOES BREXIT MEAN FOR BROKERS & MIFID? BestBrokerDeals

S&P scoffs at 'Armageddon' warnings for Britain Ambrose Evans-Pritchard, Telegraph. This is astonishing, as in reminiscent of giving AAA ratings to subprime CDOs in 2006. S&P says no UK recession in the works! First, as we posted the day after the Brexit vote, the UK did not get an export lift when sterling fell in the crisis. So the devaluation assumption is all wet. Second, the UK will not get passporting without accepting freedom of movement (see the link below for further confirmation). In addition, the ECB lost a case at the European Court of Justice trying to deny UK firms the right to engage in euroclearing. The ECB lost because it was not allowed to discriminate against a member of the EU. If the UK leaves, it would seem to allow the ECB to pull this set of products out of London, forcing UK banks to obtain licenses and hire staff in the EU. Put it another way, the Tories that are scheming on putting the Brexit genie back in the bottle expect a recession by year end merely due to the impact of the dreaded "uncertainty".

Angela Merkel takes tough stance on Brexit negotiations Financial Times

BREXIT – Part 4 Bill Black. Black turns to Paul Krugman.

The three steps that mean Brexit may never happen Financial Times
UPDATE 2-ECB asks Italy's Monte dei Paschi to slash bad loans CNBC
Exclusive: Banks saw unprecedented step up in market supervision around UK vote Reuters
Brexit-style referendum in Denmark looking less likely Politico
Banche, Renzi: soluzioni di mercato in rispetto regole Ue Reuters. Renzi denies a report in the Financial Times that he will defy EU rules and bail out Italian banks.
China?
Yuan fix hits new low, capital flight intensifies MacroBusiness. Important. This is tantamount to exporting deflation.

China spends more on economic infrastructure annually than North American and Western Europe combined Barry Ritholtz

Floods in China kill almost 130, wipe out crops Reuters (resilc)
S&P threatens Australian downgrade on fiscal "gridlock" MacroBusiness. The austerity enforcers flex their muscle.
28,000 People Missing in Mexico in the last Decade: Report teleSUR (resilc)
Syraqistan
Suicide bomber strikes near Prophet's Mosque in Saudi Arabia's Medina France 24 (resilc)

How ISIL's attacks on Saudi Arabia aimed at Undermining the Monarchy's Legitimacy Juan Cole (resilc)

'I was wrong in my presumption that Israel desired peace" – Chas Freeman, Mondoweiss (resilc)
Big Brother is Watching You Watch
Big Brother is listening as well as watching Christian Science Monitor (furzy)

He Was a Hacker for the NSA and He Was Willing to Talk. I Was Willing to Listen. Intercept (Chuck L)
Trade Traitors
Did Turnbull Just Torpedo The TPP? New Matilda (Sean L). This would be delicious…
Clinton E-mail Tar Baby
Wikileaks publishes Clinton war emails The Hill

Bill Clinton and Loretta Lynch just made Hillary's email problems even worse Washington Post. From July 1, but still germane. Note it, like most accounts, fails to mention that Bill is a potential target, since if Hilary was indeed selling favors out of the State Department in return for Clinton Foundation donations or speaking gigs by Bill, he would be implicated. My pet theory is the "social" visit was to tell Lynch what Bill's health problem is (Parkinsons?), as in "You know, I don't play golf as much as I used to because of…".

Huma Abedin admits that Clinton burned daily schedules New York Post. In case you missed this.

'President Hillary Clinton?' She Wants Progress on Immigration and to Drink With G.O.P. New York Times. I had this in Links yesterday, but due to not being well, I only looked at the intro which needless to say, would induce nausea even in someone who was feeling OK. So I missed the key bit: "Democrats close to Mrs. Clinton say she may decide to retain Ms. Lynch, the nation's first black woman to be attorney general, who took office in April 2015."

How is this not a bribe? Between the Bill-Lynch visit, the burned schedule, and this alone, the Clintons have handed the Presidency to Trump if he wants it.
2016
Millennials are ripe for socialism: A generation is rising up against neoliberal oppression Salon (resilc)
The Survivors Peter Frase (martha r). On Sanders and Corbyn.
Gunz
At least 32 reportedly shot in Chicago so far on Fourth of July weekend Fox (furzy)
After 10 years and billions in fines, the UK has convicted precisely five people for rigging interest rates Quartz (resilc). That is still a better fines to conviction ratio by far than the US had for mortgage abuses by big banks.
Why oil is still headed as low as $10 a barrel A. Gary Shilling, Bloomberg. Very much contrary to the Oil Price consensus.
Class Warfare
The Wolves of Silicon Valley: how megalomaniacs in hoodies became tech's answer to Wall Street Telegraph (rich). Cults are a very effective business model. Goldman and Bain are examples.

Robot Lawyer Successfully Appeals 160,000 London and New York Parking Tickets Michael Shedlock

Teamsters pensioners still looking at pennies on dollar in retirement – StarTribune (steve h)

America's suicide epidemic is getting so bad there's now a 'suicide belt' Foreign Policy (Dr. Kevin).

Let's make retirement great again – by bringing back a pension system Guardian

The mysteries of women's health Daily Kos (furzy). One example from an endocrinologist: 1/3 of the women who are on antidepressants have low testosterone, and getting their testosterone to normal levels would in a very high percentage of the cases clear up the depression. But women are just about never tested for testosterone.

The New Ruling Class Hedgehog Review (guurst). A must read.
A Stark Nuclear Warning New York Review of Books (Keith H). Another must read. Note given its status as an Acela corridor read, it puts the risks of our confrontation with Russia at the end, which many will miss.
Antidote du jour (Bob K):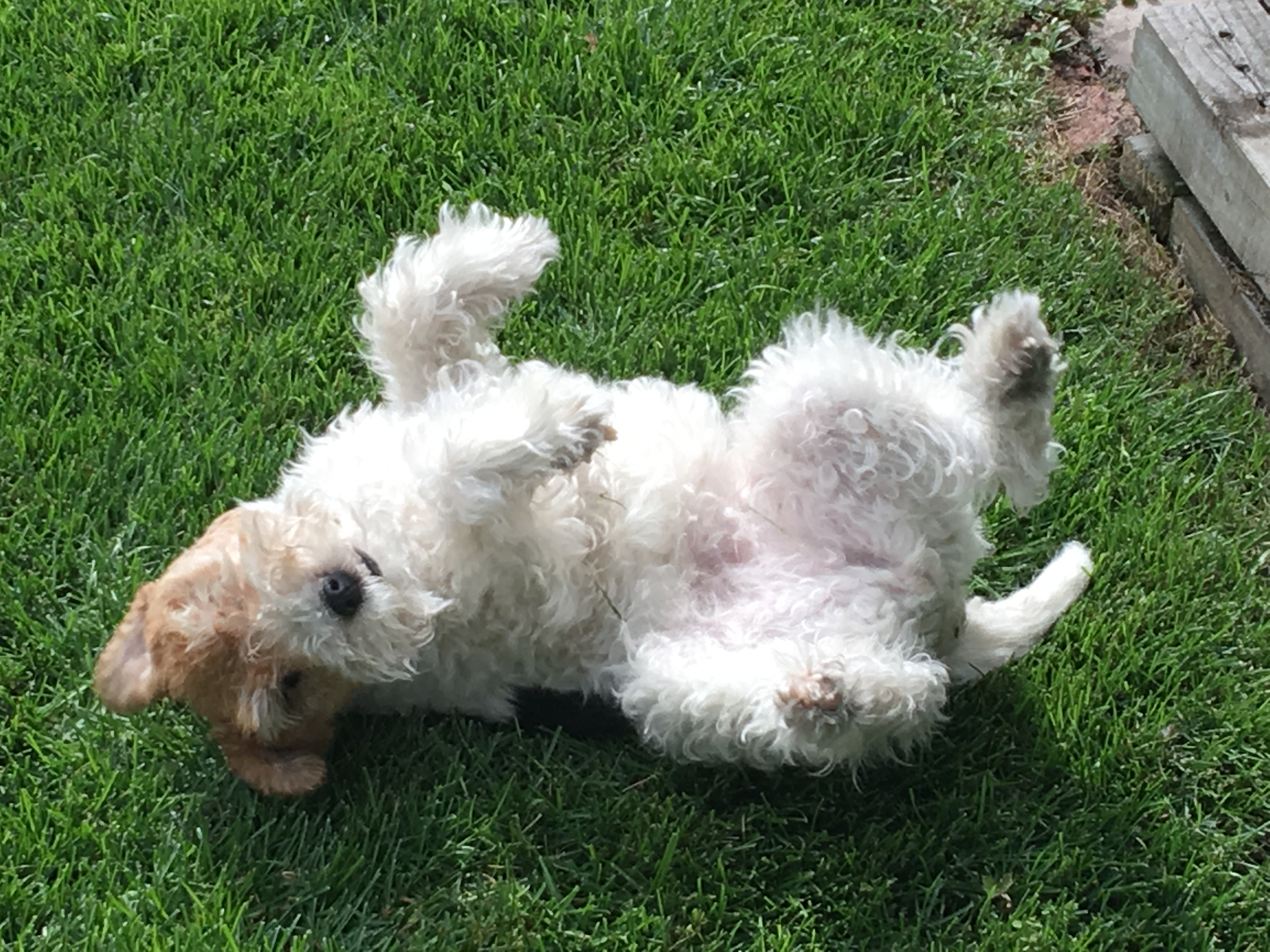 See yesterday's Links and Antidote du Jour here.