Bandar Mahshahr known for record temps. late June 2016. Heat index put temp at 74 Celcius, 165F. therm at 115 F @ WMALHittle (guurst)
Tesla and the glass cockpit problem Rough Type. Important.
Beware the car that can nearly drive itself Financial Times
Robotic hamburger stand from 1964 Boing Boing (resilc)
Stop Giving Chickens Away, Bill Gates AntiWar (1 SK)
Group drops $2,000 on Senate floor to protest GMO bill The Hill (furzy). Great. You have to have a smartphone to scan for GMO labeling? What about those of us who refuse to be part of the surveillance state?
Zika Virus May Be Spread Through Sex More Than Mosquitos Esquire
Belt Clip? How the U.S. Tests Cellphones for Safety Wall Street Journal
Brexit
The turf war behind the EU-NATO peace agreement Politico
Mood of defiance tests authority of EU's executive Financial Times
Desperately Trying to Salvage Canada-EU Trade Pact after Brexit, EU Escalates Assault on Democracy Don Quijones
Chilcot Report
China
Face-off looms over South China Sea Bangkok Post (furzy)
Big Brother is Watching You Watch
Are Face Recognition Systems Accurate? Depends on Your Race. MIT Technology Review
Clinton E-mail Tar Baby
Comey to testify on Clinton email probe Thursday Politico. 10:00 AM

Hillary Clinton's email scandal is far from over Financial Times. Is it me, or is there suddenly much more use of Clinton pix with little/no airbrushing (as in wrinkles on full display)? I am on the watchout for editorializing via choice of image. The skin quality is another factor besides the more obvious smiling/frowning. But note the dismissive tone of the article.

"Only Facts Matter:" Jim Comey Is Not the Master Bureaucrat of Integrity His PR Sells Him Has Marcy Wheeler (Chuck L)

The Strange Gaps in Hillary Clinton's Email Traffic Politico (Sevla)

Justice Dept. closes Clinton email probe with no charges Associated Press (furzy)

Ex-special ops group blasts Clinton email decision The Hill (furzy)

Hillary Clinton, Vindicated? American Conservative

Why Hillary Clinton Should be Prosecuted for Reckless Abuses of National Security Counterpunch (resilc)

Republican Response to Comey Recommendation on Hillary Clinton Email Charges Is Too Predictable Charles Pierce, Esquire (resilc)

FBI's Clinton decision proves rules don't apply to rich and powerful The Hill
Why Democrats Don't Get Sanders' Endgame (and Why It Will Hurt Them in the End)
Common Dreams (Sid S). As in "Democratic party hacks."
Progressive Democrats of America Executive Director: We Will Not Endorse Clinton Real News (Sid S)
Trump to Capitol for frank talk with anxious GOP The Hill (furzy)
If You Like Obama, You'll Love Trump! Counterpunch (resilc)
White House Countdown – Trump's shortlist gets shorter (and longer) Financial Times. FWIW, I didn't see these names on the short shortlists of the recent past.
Texas Senator Ted Cruz Prepares for 2020 Presidential Run Atlantic
Former Fox News Host Gretchen Carlson Accuses Roger Ailes of Crude, Relentless Sexual Harassment Daily Beast (furzy)
Black Injustice Tipping Point
Black man dies in new US police shooting BBC

Alton Sterling shooting: Second video of deadly encounter emerges CNN
Bill Gates And Other Billionaires Backing A Nuclear Renaissance OilPrice
Foreign Interest in U.S. Homes Cools WSJ Economics
Class Warfare
Why Clinton's New Tuition-Free Plan Matters Corey Robin. Lambert: "Complex eligibility requirements with credentialed beneficiaries managing them." Moi: "Does nothing to address real problem, which is skyrocketing costs with absolutely no improvement in the product."

Twin Threats: How Disappearing Public Pensions Hurt Black Workers Demos (Judy B)

The 1% are recovering from 2008 recession while 99% are still waiting Guardian (resilc)
Antidote du jour. Mary L: "Took many photos of so many plump, colorful seastars at Humpy Creek, Kachemak Bay, Alaska at very low tide on 4th July w/e. It was nice to see them looking so healthy, as they have been having some illness up here the past few years and haven't looked so nice."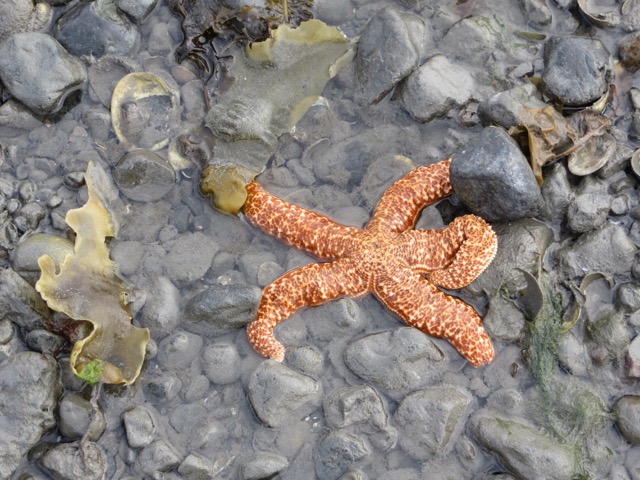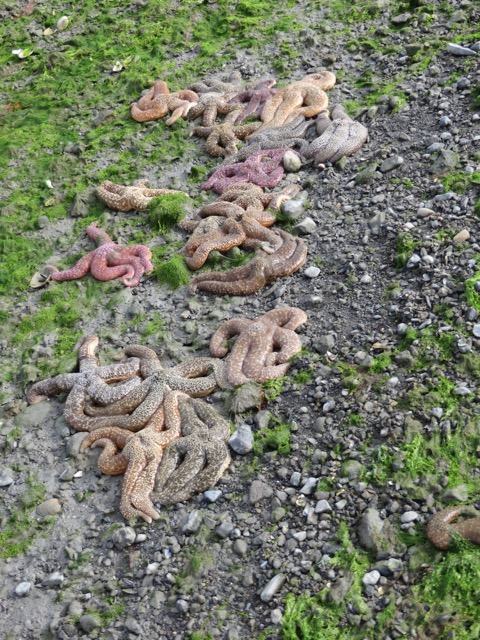 See yesterday's Links and Antidote du Jour here.