By Lambert Strether of Corrente.
TPP/TTIP/TISA
"'I think a lot of people who follow this closely enough but not at the granular level I follow it at would regard it as completely naive to even think that TPP is still politically alive,' [New Zealand Ambassador Tim Groser] said" [Politico]. "'I don't think that is a correct statement, nor do I think some sunny optimistic thing that the day after the election all of this anti-trade gets washed out the window and we're all fine and lovely and we move forward. I think it's yet to be played out.'"
"[House Leader Rep. Paul] Ryan said there is no point in bringing up the Trans-Pacific Partnership (TPP) deal in the lame-duck session after the November elections because he doesn't see how the Obama administration can build enough support for the controversial agreement by year's end" [The Hill]. That doesn't sound like principled opposition to me; it sounds like an invitation to start horse-trading. (Ryan is 66 points ahead of his anti-trade challenger, so while he could be tacking against trade out of an abundance of caution, it seems unlikely to me.)
"One of the EU's most senior officials has warned that the bloc's trade policy will be 'close to death' if it cannot ratify a landmark agreement with Canada" [Politico]. "In a frustrating blow to the Commission, the member countries last month wrested the approval process for the trade deal with Canada away from Brussels. The accord will now require approval in Europe's 38 national and regional parliaments, raising the specter of delays and even vetoes in assemblies ranging from Wallonia to Romania." So the Brits aren't the only country unhappy with the EU….
2016
Policy
Tulsi Gabbard: "'Given the remaining choices, like Bernie Sanders, I will be casting my vote for Hillary Clinton. Moving forward, as a veteran and someone who knows firsthand the cost of war, I am going to continue to push for an end to counterproductive interventionist wars and lead our country toward a path toward peace'" [Honolulu Star-Advertiser].
Our Famously Free Press
"Okay I finally watched the full clip with Trump and everyone is full of shit. First of all, he specifically says he's talking about a situation in which 'someone hits us with a nuke.' This is basic MAD theory. it was america's standard strategy for decades. He goes on to ask- quite rightly- 'then why are we making them?" The entire premise of our nuclear arsenal still existing is that we'd respond to nukes with nukes. We wouldn't have them otherwise. Note that he's talking about a general situation where someone nukes us. Hillary has in the past specifically said that she'd nuke Iran in response to Iran nuking Israel. Trump's comments are pretty reasonable and it shows how pathetic our media is that his comments have never been contextualized. P.S. I don't trust Joe Scarborough's account of anything" [Nathan Tankus, Facebook]. Fool me once, on what Trump said of Putin and Clinton's mail. This is twice. Hermaneutic ("rule of thumb") of suspicion: Believe nothing the press says Trump said without checking a transcript.

Lambert here: These are major issues. A Presidential candidate as the agent of a foreign power, and nuclear war. In both cases, the press and the political class just, well, made shit up, exactly as they did on WMDs for Bush's Iraq War (though granted, the Bush administration helped, through its White House Iraq Group). The dreaded "some" might say "So what? Defeating Trump is more important than anything!" First, if you can't defeat Trump without lying about him, do you really think you deserve the victory? More seriously, "the first taste is always free." Does anybody really think that once the press and the political class have tasted blood in this way, that they'll stop on November 8? Of course they won't. And people on the left should be especially concerned, because both liberals and conservatives regard the left as the real enemy, and the same tactics will be applied to the left, especially "in time of war." This shows why standing up independent left entities, beyond parties, is so very important and needs to be done immediately, election madness be damned.

"The intensity of the attack was worthy of far worse offenses but overkill was the point after all. Supposedly accomplished people like Obama law school mentor Laurence Tribe actually claimed that Trump had violated laws prohibiting private citizens from doing business with foreign government and added for rhetorical flourish that he may have committed treason. The charge of treason can only be made when one makes war against the United States or gives aid and comfort to an enemy. None of those qualifiers applied in this case. Truth is already a casualty and Hillary Clinton isn't even in office" [Black Agenda Report].

UPDATE "Trump Taj Mahal owner to shut down struggling casino" [CBS]. If you want proof that liberals and the (currently) dominant faction of the Democrat Party really hate working people, look at how this story was not leveraged by Clinton's bunker in Brooklyn. On a week where the Clinton campaign was fabricating and propagating outright lies about its opponent, it passed up the chance to truthfully highlight a Trump-branded business going belly-up, and to support the striking workers who were demanding the restoration of their health and retirement benefits (Local 54 of Unite-HERE). You'd think that would be a two-fer, but n-o-o-o-o-o-o.
The Voters
"Do I think Trump is a damaged candidate running a terrible campaign? Absolutely. Do I think that he has zero chance to win and has effectively lost the race in August? No" [Cook Report].

First, we have two of the most disliked and distrusted candidates running against each other in modern political history. That point can't be understated. It creates much more fluidity and volatility than we've seen in our more "traditional" campaigns [T]hey are also challenging the traditional coalitions and alliances that we have come to know and understand.

Second, Clinton got a decent convention bump in the polls. Whether or not it sticks depends on three things: 1) Trump's ability to keep the focus on her weaknesses and off of his. So far, he gets an "F" here; 2) things out of her control – how President Obama handles a potential terrorist attack, another Wikileaks dump with more serious allegations about her, or an expose on the Clinton Global Initiative that puts her in a bad light; 3) unforced errors. Clinton is obviously much more disciplined than her opponent, but she's also shown some glaring lapses – whether it was her "dead broke" comment to Diane Sawyer or her most recent comments to Fox's Chris Wallace about her "truthful" testimony to the FBI.

Third, the disconnect between the elite and the non-elite is bigger than ever… We are in August people. There is a long way to go until November.

Finally, the media's attention span is unbelievably fickle. We are one natural disaster or plane crash away from the attention shifting from Trump's troubles to non-stop, round-the-clock coverage of something else.

94 days is a long time in politics.

"I think this week marked a certain coming to terms with where the election is going. Politics is about trends and tendencies. The trends for Donald Trump are not good, and he tends not to change" [Peggy Noonan, Wall Street Journal, "The Week They Decided He Was Crazy"]. "This is what became obvious, probably fatally so: Mr. Trump is not going to get serious about running for president. He does not have a second act, there are no hidden depths, there will be no 'pivot.' It is not that he is willful or stubborn, though he may be, it's that he doesn't have the skill set needed now—discretion, carefulness, generosity, judgment. There's a clueless quality about him. It's not that he doesn't get advice; it's that he can't hear advice, can't process it or turn it into action."

I end with a new word, at least new to me. A friend called it to my attention. It speaks of the moment we're in. It is 'kakistocracy,' from the Greek. It means government by the worst persons, by the least qualified or most unprincipled. We're on our way there, aren't we? We're going to have to make our way through it together.

At this point, I trust Nooners more than any poll, even if she does speak from the heart, if any, of Reagan conservatism. Kakistrocracy is also the form of government that prevails in Kakania, which last denominated the Austro-Hungarian empire. Perhaps there's some sort of parallel.

UPDATE "The political centre from which Clinton seeks to govern has been contracting for eight years. Recession, bailouts, declining living standards and a ruined infrastructure have destroyed the old "free market" governing consensus. Old electoral alliances are cracking up, and the new have yet to clearly form. A voting prediction model developed by political scientist Alan Abramowitz indicates that, " [Al Jazeera]. Or, as Gramsci puts it (from memory): "The old is dying, and the new is struggling to be born. In the interim, a great variety of morbid symptoms appear."
The Parties
"CNN hosting Green Party town hall" [CNN]. "The hour-long event will be held on Wednesday, August 17 at 9:00 p.m. ET. The event will broadcast live on CNN, CNN International, CNN en Espanol and online via CNNgo." Let's see how they do!

Ajamu Baraka, Stein's candidate for Veep: "The Sanders' campaign, like the Obama phenomenon before it, does not offer a program or strategic direction for addressing the current crisis and contradictions of Western capitalist societies. Instead, it is an expression of the moral and political crisis of the Western radicalism" [A Voice from The Margins] (his blog). "This crisis – which is reflective of the loss of direction needed to inform, vision, and fashion a creative program for radical change – is even more acute in the U.S. than Western Europe. Yet, what unites both radical experiences is a tacit commitment to Eurocentrism and normalized white supremacy." This tweet by Will Bunch is a natural reaction:

Still flabbergasted Jill Stein spent a whole week in Philly wooing Bernie supporters, then picked a veep who called them white supremacists

— Will Bunch (@Will_Bunch) August 5, 2016

Unfair. But natural.

UPDATE After some throat-clearing and harrumping: "Those who don't [support Trump] will have to start building a Republican Party in Exile. They will have to tell the country what they honestly think of Donald Trump. They will have to build a parallel campaign structure that will survive if Trump implodes, a structure of congressional and local candidates. They will have to jointly propose a clear manifesto — five or 10 policies the party in exile ardently supports" [David Brooks, New York Times]. So Brooks proposes an outright party split. I wonder what Moral Hazard thinks? Oh, and there's this: "A guy who can raise $82 million mostly in small donations has a passionate niche following." Niche?

UPDATE "During the primaries, my supporters and I began a political revolution to transform America. That revolution continues as Hillary Clinton seeks the White House. It will continue after the election. It will continue until we create a government which represents all of us and not just the 1 percent – a government based on the principle of economic, social, racial and environmental justice" [Bernie Sanders, Los Angeles Times]. "I understand that many of my supporters are disappointed by the final results of the nominating process, but being despondent and inactive is not going to improve anything. Going forward and continuing the struggle is what matters. And, in that struggle, the most immediate task we face is to defeat Donald Trump."
Swing States
"The majority of GOP [Republican insiders in key battleground states], 70 percent, said they want Trump to drop out of the race and be replaced by another Republican candidate — with many citing Trump's drag on Republicans in down-ballot races. But those insiders still think it's a long-shot Trump would actually end his campaign and be replaced by another GOP candidate" [Politico]. So the insiders are powerless [sheds tiny tear]. To be fair, they're powerless to do anything but McGovern Trump, which is what they are trying to do.

"Trump's opponent Hillary Clinton is pausing ads in Virginia, a battleground state where Trump owns a winery. The decision reflects increasing confidence among Democrats that she will keep Virginia blue this fall, Politico writes. Her campaign's new television ad buy begins next Tuesday and consists of Florida, Iowa, Nevada, New Hampshire, North Carolina, Ohio and Pennsylvania" [MarketWatch].

UPDATE "Wasserman Schultz denounces DNC email questioning Bernie Sanders' faith" [Miami Herald]. Ha ha ha ha ha. When you're explaining, you're losing.
Squillionaires and Establishment Republicans for Clinton
"Hillary Clinton's presidential campaign, hoping to take advantage of growing public unease with rival Donald Trump, is recruiting prominent Republicans in a bid to make GOP voters comfortable casting ballots for the Democratic nominee this November. [The effort] largely targets national-security experts and business leaders" [Wall Street Journal, "Clinton Camp Seeks to Win Over Republicans"]. "It is expected to culminate in a Republicans for Hillary group, whose members will endorse her candidacy."

Lambert here: This is a DLC wet dream; the "responsible," "moderate" leadership of both legacy parties collaborating in a blah blah blah. (Why, after all, was there so much agita when the Democrats rebranded RomneyCare as ObamaCare?) As so much else this year, this move by Clinton is wonderfully clarifying. How do you think "Republicans for Hillary" would vote on TPP? They'd be for it (after Clinton arranged a "conversation" to buy off the national unions). How about a Grand Bargain? You betcha, and the political class will applaud it to the very echo. How about a war? Putin's already teed up as a hate figure; it remains only to discover the provocation, and there's always some damned thing in the China Sea as a backup. That's my picture of Clinton's first 100 days, by the way. It would be nice to be wrong, because I'm not a "sharpen the contradictions" kinda guy. However, Clinton's pivot to the right also opens opportunities for the left — 45% of the Democratic base, and, regardless of their vote, regarding Clinton's primary win as illegitimate in terms of process — to drive the wedge between itself and neoliberals (liberal Democrats and conservative Republicans) even further into the Democrat Party than its already driven. I'm still long sandbags.

Paul Krugman, useful idiot:

OK, a brief tweetstorm:

1. An emerging meme: Republicans are starting to bail on Trump, so HRC should move right to accommodate them

— Paul Krugman (@paulkrugman) August 3, 2016

Ending the, er, storm:

10. Bottom line: when Dr. Frankenstein finally admits that his monster must be killed, you don't give him a big reward.

— Paul Krugman (@paulkrugman) August 3, 2016

Which is, of course, what Clinton just did! I would be surprised if Krugman gets any sort of appointment in the administration at all. The world has passed his brand of doing economics by, and, more importantly, he's just not useful any more. Who does he bring in that the Clinton's do not already have? Sad.

"I Ran the C.I.A. Now I'm Endorsing Hillary Clinton." [Michael Morrell, New York Times]. Morrell, like Obama, is pro-torture. So that's alright, then.

UPDATE The "endorse Hillary and be CIA Director" pieces seem to follow a script, down to OBL reference [EmptyWheel]. No doubt!

"Clinton's campaign is quietly broadening its outreach to potential Republican converts, including donors, elected officials, and business and foreign policy leaders. The message is simple: Even if you have never before considered voting for a Democrat, and even if you don't like Clinton, choosing her this year is a moral and patriotic imperative" [WaPo].

"In Ohio recently, Clinton urged Republicans 'to pick country over party.' She told several thousand at a union hall in Las Vegas on Thursday, 'I want to be the president for all Americans. Democrats, Republicans independents. We're going to pull America together again'" [ABC].

A handy chart of "where Republicans fall on the spectrum of Trump endorsements" [Los Angeles Times].

From a snarky report on the Republican convention: "Bush Sr's 'thousand points of light' and Reagan's 'shining city on the hill' having been sucked into a black hole… " [London Review of Books]. See, Reagan- and Bush the Elder-type Republicans are the "new blood" Democrats really need. They won't have any truck with "free stuff." They're grown-ups.
Stats Watch
Employment Situation, July 2016: " The economy really is picking up steam and today's jobs report points to even greater strength from the consumer. Nonfarm payrolls surged a much stronger-than-expected 255,000 in July. The strength is underscored by a 5,000 upward revision to June which is now at 292,0000 and also to May, now at 24,000 for a 13,000 gain" [Econoday]. "Confirmation of strength is a rise in the participation rate, 1 tenth higher at 62.8 percent, which pulls up on the unemployment rate that however held at a low 4.9 percent. Wages further confirm the strength, with average hourly earnings up a sizable 0.3 percent and the year-on-year rate up 2 tenths to 2.6 percent. And for the first time since January, the workweek moved higher, up 1 tenth to 34.5 hours." And: "Job gains in July were broad-based. Professional and business services—such as computer design and engineering services–health care, finance, food services, construction, manufacturing and government all added jobs" [Wall Street Journal, "Robust Jobs Report Eases Worry Over Economic Growth"].
But: "What matters here is this blew out all estimates. … And oddly that [payroll] gain was not even at the expense of the prior month. June's exceptionally strong 287,000 nonfarm payrolls was revised higher to 292,000 and that makes the weak numbers from May look more like a rounding error. Another issue to consider here is that the PMI and ISM data released this weak was not at all pointing to a very strong number. Even ADP had us braced for a directional down number, well under 200,000" [24/7 Wall Street]. The government job gains of 38,000 skewed this number for July, but not enough to overlook the strength of this report." And: "Much better than expected and prior month total payrolls were revised up some with private payrolls revised down. The headline unemployment rate was unchanged, while U6 unemployment, the broader measure, moved up a tenth to 9.7, indicating an unexpectedly large increase in the available labor force. More details later today. Also, year over year job growth is still decelerating, and, in my humble opinion, enormous 'slack' persists" [Mosler Economics]. And but: "While the household survey is mostly positive, there are some aspects that continue to suggest labor market weakness. The duration measures of unemployment all increased in July, with the average duration of unemployment spells rising from 27.7 weeks to 28.1 weeks and the median from 10.3 weeks to 11.6 weeks. These durations are more consistent with a recession than a strong labor market" [Dean Baker, CEPR]. "Similarly, the number of people involuntarily working part-time rose slightly to 5.94 million. This followed a sharp drop in June, but it is nonetheless quite high for a labor market with an unemployment rate of 4.9 percent. One interesting note is that the least educated workers appear to be the biggest beneficiaries of recent job growth…. One positive item in this report is a sharp drop in black teen unemployment from 31.2 percent to 25.7 percent. These data are highly erratic, but the June level was a sharp reported rise from a low of 23.3 percent in February."
International Trade, June 2016: "The trade gap widened sharply in June though details point to strength in demand, not weakness" [Econoday]. And: "Larger trade deficit than expected for June, lowering Q2 GDP calculations." But: " a relatively soft view of global trade. The unadjusted three month rolling average value of goods exports decelerated with the three month rolling averages in contraction., The unadjusted three month rolling average value imported goods accelerated with the rolling average in contraction IF oil is excluded. Many care about the trade balance which worsened" [Econintersect].
ECRI WLI Growth Index: "ECRI's WLI Growth Index which forecasts economic growth six months forward was improved and remains in positive territory for the 19th week – after spending the previous 35 consecutive weeks in negative territory" [Econintersect].
UPDATE The Bezzle: "How the biggest companies in the S&P 500 use made-up earnings numbers" [MarketWatch]. "More companies are using made-up, unaudited numbers in earnings reports, making it harder for investors to draw a clear, consistent picture of the performance of the companies they own." Yikes!
Shipping: "Amazon.com Inc. showed off its first Amazon-branded Boeing 767-300 cargo plane at an air show in Seattle. The company said that there are currently 11 planes in a dedicated fleet that will eventually total 40" [24/7 Wall Street]. "In June an analyst at Pacific Crest estimated that Amazon could save $440 million annually on shipping packages on its 40-plane fleet. He estimated a savings of $5.82 per package shipped…. The payload capacity of Amazon's fleet will be approximately equal to 26% of UPS's capacity and 17% of FedEx's, according to Moody's."
Shipping: "Robotics developers, aware that direct human-machine interaction is inevitable, are creating robots with more humanlike characteristics than ever before. Within the next five to 10 years, a large number of 'collaborative robots,' or 'cobots,' will be scooting around DCs [Distribution Centers] without the markers, magnets, beacons, or tracks that guide the movements of traditional industrial robots. It will become second nature for workers to take a robot by the hand (or the wrist) and walk it through the repetitive and hazardous tasks the humans used to do" [DC Velocity]. "Given the trends in fulfillment, robots are only going to proliferate in the DC. As customers order more products online and demand faster deliveries, filling those orders will place more stress on supply chains. At the same time, about 90 percent of material handling relies on manual labor, and people can't work exponentially faster. Rising labor costs and a shrinking labor pool, especially as the work force ages, only add to the challenges and the need for automated solutions such as cobots to meet them."
Shipping: "The peak shipping season on the Pacific appears to be starting with a whimper, at least as far as ocean carriers are concerned. Reports from shipping industry observers show container ship operators have pulled significant capacity from the market, suggesting they're uneasy waiting for an upturn in demand and are more focused on propping up pricing" [Wall Street Journal].
Shipping: "Growth in the Top North America twenty-foot equivalent unit (TEU) traffic has increased from 2013 through 2015. Growth during 2013 was below 2 percent, but both 2014 and 2015 have witnessed growth of 4.5 and 5 percent respectively. During the first two months of 2016, it appeared that this trend would continue; however, March through June has witnessed consistent declines" [James Sands, Seeking Alpha].
Shipping: "Overall intermodal traffic was down for the first time in second-quarter 2016 after 25 consecutive quarters of growth, the Intermodal Association of North America (IANA) reported yesterday" [Progressive Railroading]. "The seven highest-density trade corridors, which account for 63.4 percent of total intermodal volume, posted a collective 5.9 percent decrease year over year. Each corridor logged a loss."
Shipping: "Week 30 of 2016 shows same week total rail traffic (from same week one year ago) contracted according to the Association of American Railroads (AAR) traffic data. The 13 week rolling averages' contraction continues to moderate – but the four and 52 week rolling averages continue to degrade" [Econintersect].
The Fed: "The labor market should remain strong as long as consumers maintain their robust spending pace. While this was a second consecutive strong jobs report, it will not be enough to move the needle for the Fed. For those policy makers in the 'wait and see' camp, poor GDP growth and weak inflation provide enough justification for waiting at least until December for the next rate hike" [MarketWatch]. And remember that consumer spending was utilities, health care, and gas. How much of that utilities spending was air con for the record-breaking heat?
"Half of the growth in business establishments from 2010-14 occurred in just 20 counties, according to the Economic Innovation Group, a research organisation. Pima County, where Tucson is located, was among those that lost businesses during the period" [Financial Times].
Today's Fear & Greed Index: 84, Extreme Greed (previous close: 80, Extreme Greed) [CNN]. One week ago: 79 (Extreme Greed). (0 is Extreme Fear; 100 is Extreme Greed). Last updated Aug 5 at 1:33pm. Jobs should have made Mr. Market happy.
Black Injustice Tipping Point
"A Vision for Black Lives: Policy Demands for Black Power, Freedom & Justice" [The Movement for Black Lives]. They have demands!
"A Radical Plan For An Economy That Makes Black Lives Matter" [In These Times]. Commentary on the Black Lives Matter policy document at the above link.
"[F]or many people in Missouri, especially the approximately 600,000 Republicans who expect to vote in the GOP primary Tuesday, the lesson of Ferguson is not that the police used too much force, it's that it used too little" [Politico]. "Ferguson, to them, was an embarrassment: preventable chaos that tarnished the name of the otherwise orderly St. Louis suburbs. Those nightly images of lawlessness, in their eyes, were an indictment of the weak-kneed way Democratic Governor Jay Nixon let protesters and outside agitators run amok, looting without apparent consequence."
Blighty
Excellent trip report of a Corybn "Momentum" movement, with commentary [London Review of Books]. Must-read, especially since "Momentum" is a rough analog of "Our Revolution."
Class Warfare
"[I]nequity is complex and intersectional, and communities (or individuals) rarely experience only one form of underinvestment or marginalization. For example, 'rural' is not necessarily a euphemism for 'white.' In Oregon, 23 percent of residents are people of color, and in five rural counties, more than 1 in 4 residents is Latino. Latino poverty rates are double the rate for whites; Latinos in rural communities are at risk of being doubly disadvantaged" [Nonprofit Quarterly]. "Treating rural communities as a separate category from communities of color can set up a false distinction, as they often overlap."
"A backlash from alumni is an unexpected aftershock of the campus disruptions of the last academic year. Although fund-raisers are still gauging the extent of the effect on philanthropy, some colleges — particularly small, elite liberal arts institutions — have reported a decline in donations, accompanied by a laundry list of complaints" [New York Times].
News of the Wired
"What I learned after taking over my 13-year-old sister's Snapchat for two weeks" [Business Insider]. That Snapchat brilliantly leverages teen social and status anxieties to create addiction. That's what.
"Facebook puts friends above publishers in "News Feed Values" and ranking change" [Tech Crunch]. And people still use Faceborg as an organizing tool. Madness.
"Facebook's new anti-clickbait algorithm buries bogus headlines" [Tech Crunch]. You won't believe what this one algorithm does!"
* * *
Readers, feel free to contact me with (a) links, and even better (b) sources I should curate regularly, and (c) to find out how to send me images of plants. Vegetables are fine! Fungi are deemed to be honorary plants! See the previous Water Cooler (with plant) here. And here's today's plant (pq):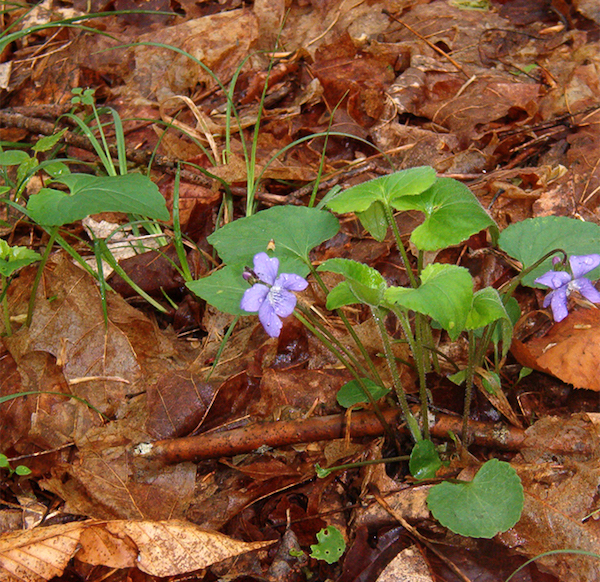 Readers, if you want to send me some videos of plants in whole systems (bees and blossoms, for example, or running streams) — I can use them to practice with FFmpeg and hopefully post them. Because of download times, they'll have to be measured in seconds, rather than minutes. Thank you! Adding, I got another one today! Please keep sending them; they will ultimately appear!
* * *
Readers, if you enjoyed what you read today, please use the dropdown to choose your contribution, and then click the hat! Your tip will be welcome today, and indeed any day. Water Cooler will not exist without your random acts of kindness.