Tasmanian devils are evolving resistance to their devastating contagious cancers WaPo
Swiss Central Bank Holds $129 Billion in Equities, Owns More Public Shares of Facebook Than Zuckerberg MishTalk (EW).
Chinese Banks Step Up Bad-Loan Write-Offs WSJ
Exclusive: SWIFT discloses more cyber thefts, pressures banks on security Reuters
Banking Regulators, Facing Criticism, Seek to Dispel Myths on Money-Laundering Rules WSJ. Oh!
UBS hires psychologists to help revamp research reports FT
Political Hotspots May Bubble Up on G-20 Sidelines in China Bloomberg
3 men in line for Brazilian presidency accused of corruption AP. So Dilma's impeachment isn't about corruption, then?
Theranos Halts New Zika Test After FDA Inspection WSJ
Jeremy Corbyn just announced a plan to end one of the biggest scams in modern history Canary. A bit over the top. But a great idea.
Trade Traitors
Trade wars: Why the central pillar of global order is in danger of collapse as TTIP disintegrates Amrbose Evans-Pritchard Daily Telegraph

Did President Obama Threaten National Security in Negotiating the Trans-Pacific Partnership? Truthout
War Drums
EXCLUSIVE: Russia-Backed DNC Hackers Strike Washington Think Tanks Defense One

"THE NEW ANCIEN REGIME ARRIVES IN THE WHITE HOUSE" by Michael Brenner Sic Semper Tyrannis
Bringing an End to the Forever War War on the Rocks
The US is pissing off everyone in northern Syria Vice
2016
CMS moves to shore up ACA insurance markets Modern Health Care
Health Care Is a Right, Not a Business CAF (GF). Can't say it often enough.
Unsettled Country: Rural Oklahoma's Struggle with Addiction, Mental Illness Oklahoma Watch
A Turning Point for the Charter School Movement
Dear Mayor Emanuel: I resign my position as principal of the #1 rated neighborhood school in Chicago Troy LaRaviere. I don't understand how Rahm can be so appalling. After all, he was Obama's chief of staff.
The DEA's war on narco-terrorism just got more complicated Vice (Re Silc).
The CIA's Venture-Capital Firm, Like Its Sponsor, Operates in the Shadows WSJ
The Sneaky Program to Spy on Baltimore From Above The Atlantic. Funded by Texas squillionaires John and Laura Arnold.
Black Injustice Tipping Point
In St. Louis schools, water fountains are symbols of inequality again WaPo

The Roots of Black Agrarianism Grassroots Economic Organizing
Maine Governor LePage Wants to Make Amends, Doesn't Rule Out Resigning Bloomberg. Maybe all the Democrats vfirtue signalling about LePage can site their next damn landfill on Cape Elizabeth.
Northeast Farmers Grapple With Worst Drought In More Than A Decade NPR
Guillotine Watch
Study Shows That Luxury Shoppers Are the Worst Fortune

Sean Parker Is Reportedly Creating a Massive, Three-House Mansion in Manhattan Vanity Fair

EpiPen maker gave CEO more than $5 million to cover personal U.S. tax bill WaPo
Apartment complex evacuated due to microwaved hot pepper Boing Boing (Re Silc).
The Narrative Machine Salient (CM).
The economics and politics of manufacturing fetishism John Kay
Capitalism and democracy: the strain is showing Martin Wolf, FT
Off the Grid on a Floating Homemade Island Adventure Journal
Antidote du jour: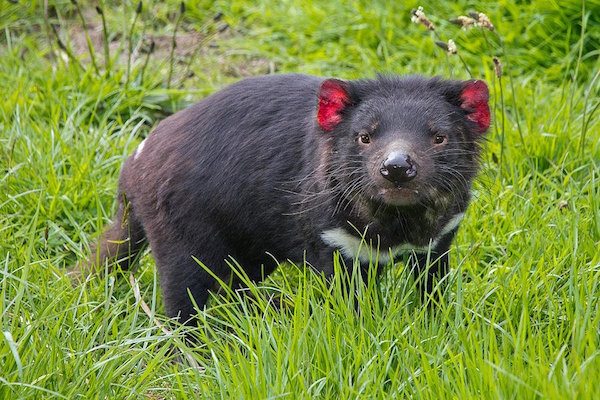 See yesterday's Links and Antidote du Jour here.