Olympic Torch Bearer Denounces Brazil 'Coup' with His Buttocks teleSUR
Best joint-roller in the world earns $1000s for his creations Boing Boing (resilc)
Florida to begin aerial spraying of insecticides to control Zika Reuters (EM)
N.I.H. May Fund Experiments With Human Stem Cells in Animal Embryos New York Times. Dan K: "So basically, because one is not supposed to do too horrible things to humans (because humans might suffer, or something, or they might have standing in a court?), we take human cells and grow them in animals, and now we can do whatever we want to those chimeral beings. Extrapolating forward… one can grow near-human chimeras who, due to their technically non-human ancestry, we can mistreated to our heart's content." Moi: Won't this sort of thing greatly increase the risk of diseases jumping between species?
Brexit
The recession that Brexit built Politico

Goldman warns of Brexit restructuring Financial Times

Brexit and its potential impact on international data transfers Bruegel
Sigmar Gabriel, the 'kamikaze' candidate Politico
China?
Ukraine/Russia
IMF-Sized Hole Too Big for Ukraine's Central Bank to Fill Bloomberg
Turkey
U.S. Not Persuaded to Extradite Imam Over Turkey Coup Wall Street Journal. Not that I want to defend Erdogan, but if I were in his shoes, I would be acutely aware of the fact that 1. How the US applies standards for extradition are no doubt very flexible in political cases and 2. The US, a supposed ally of Turkey, looks like it is keeping its cards very close to its chest re what it has on Gulen. The flip side is Erdogan could be acting as if the US should turn over Gulen because he has been the loudest opponent to the government, and his government may not have bothered working up a decent dossier, making it easy to deny the request.

Turkey Issues a Warrant for Fethullah Gulen, Cleric Accused in Coup New York Times (furzy)
Big Brother is Watching You Watch
British woman held after being seen reading book about Syria on plane Guardian (Jon M)
Trade Traitors
Grundlagenheft von Mehr Demokratie Mehr Demokratie. Major lawsuit against EU-Canada trade pact that swas supposed to be a no-brainer.
Imperial Collapse Watch
A secret group easily bought the raw ingredients for a dirty bomb – here in America Center for Public Integrity. Note that right after 9/11, there was extensive discussion as to what various types of nasties could do. A dirty bomb is basically no worse than a conventional bomb, since you can't put enough radioactive material in it + explosive material to contaminate a large area. But if someone were to hit a transit nexus (like Grand Central) even cordoning off a small area for a while for decontamination would have a disproportionate psychological impact. And a lot of people would refuse to believe that the amount of radioactive material in the "dirty" area was not all that great and wold not pose any danger to people walking through who were told how to give it a decent berth. The scare-mongerng in this article is way way out of proportion to how "dirty bombs" work.

Terror Suspects in Europe Collected Welfare Benefits Wall Street Journal. Note now that more people are engaging in random acts of violence as a result of social isolation and economic stress (which pretty much any reader of Mark Ames' Going Postal would have foretold, as we did), the immediate response is to depict them as a possible terrorist before facts are in. And now we have" terrorists = people getting social safety net payments" and "big social safety nets breed terrorism" as new memes.

U.S. military communications satellite fails to reach intended orbit Reuters (EM)
2016
'Military coup' wins poll of troops in a landslide Duffelblog (Jon M)

Why I totally support those 'jerks' chanting 'No more war!''Philly.com (martha r)

What's next for the Bernie Sanders revolution? The populist insurgency is ratcheting up. Defend Democracy

Clinton surges to big lead in McClatchy-Marist poll McClatchy. The details are as bad for Trump as the headline. Major losses in his core constituencies.

Clinton's Lead Over Trump Widens to 9 Points, Poll Shows Wall Street Journal. Different poll.

'Trump Is Cratering': New Polls Signal Deep Trouble for Republican Nominee Bloomberg

Harvard Republican Club Will Not Support Party Nominee Donald Trump Harvard Crimson. Lambert: "Well, that does it…."

Donald Trump is alienating his own party? That's practically American tradition Guardian (resilc)

Introducing the Donald Trump-Mike Pence divergence tracker Washington Post

Buffett rebukes Trump, questions his business skill Reuters. EM: "The biggest single individual beneficiary of the GFC-era Government bailouts of the financial sector, the one whose every equity position is guaranteed to rise sharply merely on his announcement of having taken a position, speaks about 'business skill'!" Moi: Buffet should have gone to jail over Berkshire's role in selling "finite reinsurance," which is ever and always as scam, as two of his execs did.

WSU expert runs exit poll as suspicions linger over voting machines Wichita Eagle. Martha r: "Skip to end for why this statistician is conducting her own exit poll."

Protesters allege Somerville polling firm involved in election mycentraljersey.com (martha r)

Exclusive: Wasserman Schultz says she'll debate challenger Tim Canova Sun Sentinel (martha r), This is gonna be fun! Canova is a good speaker.
Why is AARP cozying up to the right-wing group ALEC while big corporations flee? Los Angeles Times (resilc)
Will Health Insurance Companies Succeed Where the GOP Couldn't—in Killing Obamacare? Alternet. Totally ignored bad program design of Obamacare (most important, its deliberate coddling of incumbents) as the cause of ugly outcomes.
Most & Least Federally Dependent States Barry Ritholtz (resilc)
Editorial: Feds should stop Medicaid privatization Des Moines Register
Chicago police watchdog inaccurately reported shooting incidents: official Reuters (EM)
Ed Groups Worry Over Proposed Federal Sanctions for High Opt-Out Rate WXXI News. Agreenie: "Opting children out of standardized testing can be hazardous to the health of your local school district."
Nixon says public defender maneuver not legal St. Louis Post-Dispatch (martha r). Follow up to our post yesterday. Note some experts disagree with the governor.
US economy: Decline of the start-up nation Financial Times. The more entreneurship is hyped, the less real people want to do it.
The Bait-and-Switch Confusopoly Economy Scott Adams (EM). Gives some insight as to how crapifiers get away with it.
U.S. Appeals Ruling Throwing Out Crisis-Era Bank of America Case Wall Street Journal. Looks like the court didn't understand, or chose not to understand, how the origination-sales process worked.
RBS Spends £1.4bn on IT for Divestiture Financial Times. Clive: "… and according to a couple of contractors I know who worked there, a fair proportion of that has been pee'd up against a wall. The FT piece says as much but doesn't give the reason: it had its pockets picked by the big IT consultant outfits and the waste-of-space outsourcers. 'Hungry people make for poor shoppers.'"
Berkshire Said to Draw Fed Scrutiny Over Wells Fargo Investment Bloomberg (resilc)
Commodities attract biggest bets since 2009 Financial Times
Junk Bond Issuance Collapses in the US and Europe Wolf Richter (EM)
Class Warfare
Raising the minimum wage could improve public health Economic Policy Institute (martha r)
Antidote du jour (martha r):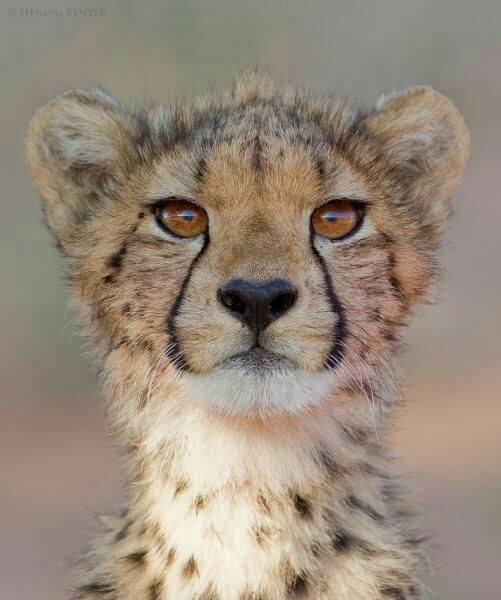 See yesterday's Links and Antidote du Jour here.