This is Naked Capitalism fundraising week. 1225 donors have already invested in our efforts to combat corruption and predatory conduct, particularly in financial realm. Please join us and participate via our Tip Jar, which shows how to give via check, credit card, debit card, or PayPal. Read about why we're doing this fundraiser, what we've accomplished in the last year, and our fifth goal, more original reporting.
This is what work-life balance looks like at a company with 100% retention of moms Quartz (Dan K). And the worst is that this is not all that hard to do. I've long been gobsmacked as to why more companies, particularly ones on suburban campuses (ie, office space is not all that pricey) don't have in-house child care. It pays for itself in less distracted parents as workers. And if you wanted to be Google-ish about it, you could keep a thin crew of child care people on until 8 PM for staffers who needed to or wanted to work late (as in project blew up, or wanted to clear the decks before a vacation). But you could disincentivize use by charging managers whose team members used the late child care shift regularly, as opposed to on an exception basis.
Stray cat patrol: Feral felines deployed in NYC war on rats Associated Press. We do have a lot of rats and they are big and brazen. I was on the end of a subway platform not long ago and a rat sauntered up, grabbed a piece of garbage (something in the bread category) and went on his way. Having said that, I can see them doing a service of sorts in the subways, which are full of litter, but elsewhere is another matter….
Scientists suggest new theory behind the mystery of the Bermuda Triangle Independent (David L)
Wonder Woman announced as UN ambassador amid staff protest Guardian. This is really embarrassing. Wonder Woman has boobs Hugh Hefner and Donald Trump would approve of and is always drawn in attire that makes them very prominent. She's an athletic brunette Barbie. Help me. I suppose Jeanne d'Arc was out because she's French and literally went down in flames…
World's first tidal energy farm could power 175,000 homes in Scotland Business Insider (furzy)
Philippines
How the Trump of the Philippines Just Sold Out His Country to China Daily Beast. Resilc: "Like we haven't sold out to the Al Sauds, China, Wall St, etc via K Street?" Moi: And Australia is doing in fits and starts right now?
EU-Canada trade deal in crisis as Canadian minister walks out Guardian. Phil U: "So sad to see a trade negotiator crying." I'm sure he forgot the /sarc tag.
Wallonia resists EU, defends Justice and Democracy in all Europe Defend Democracy
Why sterling's collapse is not good for the UK economy Guardian (Phil U)
Jeroen Dijsselbloem: why I disagree with Joseph Stiglitz European Council (Michael M. Thomas)
Ukraine/Russia
Vladimir Putin's Third Way: As Seen Through the Nooscope Neo (Wat)
Syraquistan
Compare the coverage of Mosul and East Aleppo and it tells you a lot about the propaganda we consume Independent (YY)

The Dangers of 'Centrist Internationalism' American Conservative (resilc)

The Race for al-Bab – TTG Sic Semper Tyrannis. Resild: "'I'm sure they realize shooting down Turkish planes, especially with U.S. advisors in the area could open up a whole new can of worms. However I think they mean it.' We'll see how big Clintoon's cojones are very soon."
Big Brother is Watching You Watch
Hacked Cameras, DVRs Powered Today's Massive Internet Outage Krebs on Security. Richard Smith: "'It's remarkable that virtually an entire company's product line has just been turned into a botnet that is now attacking the United States.' Remarkable is one word for it. Such is our globalised deregulated world."

It probably wasn't Russia who attacked the Internet today. That's what's scary. Washington Post (furzy). Um, scary is when someone takes the electrical grid down. Since when is losing access to Amazon "scary" to anyone other than Amazon execs and shareholders?

From Bill B via e-mail:

The whole breathless coverage of the DDoS attack against Dyn borders on comedy. But, hey, it's great P.R. for the cyber expert crowd. I keep waiting for "hackers" to give 'Merica a shove hard enough to knock it down but it never happens. Not that Twitter going down means squat to all those minimum wage slaves doing the Dollar Store shuffle.

Blame the Internet of Things for Destroying the Internet Today Motherboard. I remember when Michael Hawley of MIT was providing me support for my NeXT computer (yes, one of the virtues of having a NeXT was having access to top technologists). It was no doubt proof of my hopeless Luddite tendencies when he told me in 1991 of the coming IoT even before that was a term of art. He thought it was really cool that his belt buckle would be able to talk to his refrigerator. I didn't see much upside and could envision lots of downside from having my devices able to have private conversations among themselves.
2016
Bernie Sanders Is Running a Shadow Campaign Bloomberg

Why Bernie Was Right Jacobin (Kevin C)

NSA Whistleblower: US Intelligence Worker Likely Behind DNC Leaks, Not Russia AntiMedia (RR). Quelle surprise!

Clinton oppo files portrayed Sanders as a failed lawmaker Politico

A WikiLeaks Lesson for Mrs. Clinton New York Times. >Bill B:

"….it's impossible to say whether anything truly damaging to Mrs. Clinton will emerge" the editorial board claims… Then they turn around and say, "Oh, but look at all the corruption in China!"

Well, I got news for you: Communist Party official Bai Enpei (took $38 million in bribes) has got nothing on Hillary Clinton. She took well over $100 million. The difference is that Bai Enpei ends up in jail and Clinton ends up in the White House.

WikiLeaks Emails Show Hillary Clinton Made Deal With Morocco Atlantic (resilc)

Hillary Clinton's Strategic Ambition in a Nutshell Counterpunch (resilc)

The Soul Of The Clinton Machine American Conservative (resilc)

If Only We Could Vote for Peace Instead of a 'Commander-in-Chief' Common Dreams

Trump outlines plan for first 100 days BBC. Lead story with a surprisingly neutral headline.

Trump flip-flops on "the wall" with Mexico: American taxpayers will now pay for it AmericaBlog (furzy). Did anyone really believe Mexico was gonna pony up? But yes, the original claim was a bluster too far.

Clinton Campaign Ponders 'What If' Trump Doesn't Concede Bloomberg. Notice how this is inconsistent with the media messaging that Trump has pretty much no path to an electoral college victory. If this is true (say Hillary wins by even as little as 2 points nationally, and none of the swing state races are all that close, and so it's a Obama/Romney electoral college split or even more pronounced), who cares? Trump would just look like a sore loser who wants media attention he doesn't deserve. This story says either that the Clinton campaign is paranoid or that they think the polls are sufficiently unreliable that they are flying blinder than they like.

We Are Ignoring the Worst Dangers of Trumpism at Our Own Peril Alternet. More nuanced than the headline but you have to get pretty far into it to find that out.

Michael Moore to Trump Voters: 'You're Legal Terrorists' Rolling Stone (furzy). Don't the Dems get that attacking voters is no way to win them over???

Clinton Attacks Trump for Threatening to Sue Accusers Wall Street Journal

Daily dig: Richard Branson has Donald Trump in his sights BBC

You're fired! Medium (sd) By a former Apprentice employee, and a woman to boot.
Republicans abandon Fox News: Roger Ailes has turned GOP voters from their favorite channel Salon (Dan K)
Major New Court Ruling Says "Even The President" Can't Declare Torture Lawful Intercept. Resilc: "So where are the indictments?"
A Whistle Was Blown on ITT; 17 Years Later, It Collapsed Gretchen Morgenson, New York Times
AT&T CEO confident of approval for $84bn Time Warner buyout Financial Times. Ugh.
Regulators Get Out Their Microscopes New York Times. On AT&T-Time Warner.
Guillotine Watch
Super-size my superyacht: the quest for bigger boats and gadgets Financial Times
Class Warfare
Thousands of California soldiers forced to repay enlistment bonuses a decade after going to war Los Angeles Times. Resilc: "Thank you for your servicing."

U.S. doesnt crack top 10 in list of countries ranked by youth development opportunities McClatchy (resilc)
Antidote du jour (Timotheus):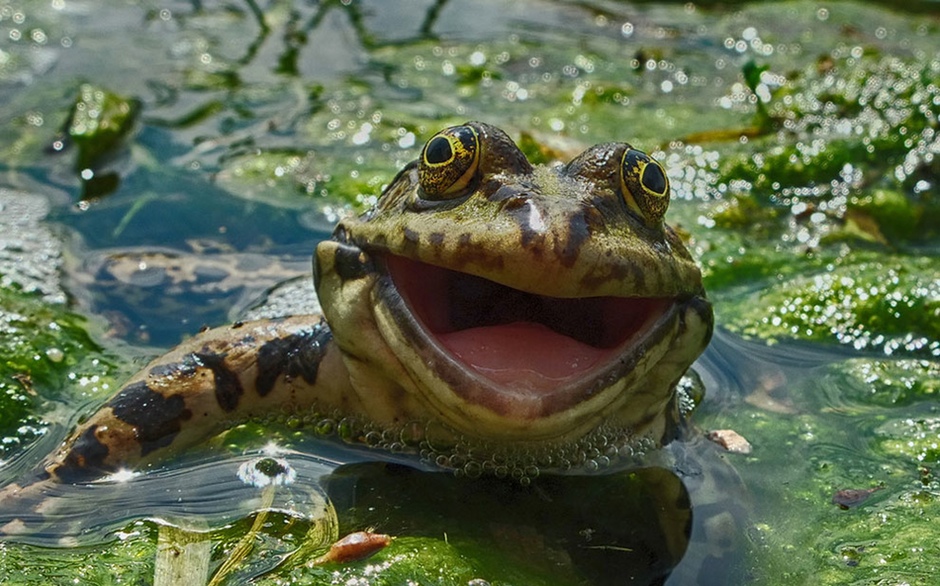 See yesterday's Links and Antidote du Jour here.