Our 86 Billion Neurons: She Showed It New York Review of Books. Why are humans smarter? We learned to cook.
Climate change in pictures Al Jazeera. Will those cooking skills come to naught? Sobering photos.
Why The Permian Just Got Even Hotter OilPrice.com
CalSTRS calculates total fees in likely first for public pension Reuters
History revisited: How Tughlaq's currency change led to chaos in 14th century India Scroll.  Modi's not the first Indian leader to trigger chaos with an inept demonetization plan.
For the first time in India, the rich beg the poor to help them Sydney Morning Herald (Martha R).
Totally Out of Touch: Nicolas Sarkozy Seeks "Marshall Plan" for Africa Michael Shedlock. E. Mayer: "I was going to say something sardonic about the French role in destroying a relatively peaceful and prosperous Libya, but then it occurred to me that the original Marshall Plan started with devastated countries, so perhaps Sarkozy in his wisdom is proposing 'destroy, then rebuild in our image'. Have they awarded this year's Nobel Peace prize yet?"
Portugal: Fifteen years of decriminalised drug policy Al Jazeera
Snow leopard 'rape': what was really going on? The Conversation
Bogus claims by homeopathic drug makers will now face wrath of FTC Ars Technica
The Professor Who Had to Spend Half His Life to Make the Drug India Needs The Wire. Tale of Professor Sujoy Kumar Guha's so far unrealized 37-year quest to develop and launch a reversible male contraceptive.
Inequality, Market Chaos and Angry Voters Der Spiegel. Much to mull here.
Another reason to ditch brain training: A declining mind may make you wiser Ars Technica
Steve Bannon And 'Seinfeld': Rob Reiner 'Sick' Over Deal With Donald Trump's Adviser International Business Times
China
JPMorgan settles bribery case for US$264 million after probe into Chinese hires SCMP
The Indonesian fire play Al Jazeera
Government scraps plans for controversial nationality census for 2-5 year-olds in humiliating U-turn The Independent
Brexit
How the House of Commons will fight Brexit Politico

Wolfgang Schäuble sets out tough line on Brexit FT

Barclays boss: London's 'gravitational pull' on finance will not wane after Brexit Daily Telegraph. Wishful thinking will count for little if passporting is withdrawn.
Syraqistan
'Isis is full of killers, the worst come from Tal Afar': Bitter fight for city ahead and the violence may not end there Patrick Cockburn's latest.
Big Brother IS Watching You Watch
IPHONES SECRETLY SEND CALL HISTORY TO APPLE, SECURITY FIRM SAYS The Intercept
Gnashing of Teeth and Rending Of Garments
Obama Is Warning America About Trump's Presidency. Are You Listening? New Republic. About what you would expect, but one line made me chuckle: "Obama's presidency was historically uncorrupt and free from major scandal…"–  that's if we conveniently forget the FBI was investigating the SoS.

We have 100 days to stop Donald Trump from systemically corrupting our institutions Vox. Textbook example of the calm analysis we expect from our Matty (irony alert).

Eight steps reporters should take before Trump assumes office Columbia Journalism Review. File under: Isn't this bleeding obvious? Do MSM reporters actually need to be told to do this stuff?  Oh, right, after their stunning success in illuminating the actions of HRC and her entourage, I guess maybe they do.
2016 Post Mortem
Hillary Clinton deserved to lose New Statesman. Well argued and right on.

How Obama's Legacy Lost the Elections for Hillary Common Dreams

What Obama Got Right The Atlantic. I thought that one silver lining to the election of Trump would be to drive a stake through the heart of the legacy journalism vampire.  For it should be clear to any sentient person, there's a straight line between the Obamamometer's policy failures and the rise of Trump. I was wrong. The fawning tributes continue. Don't read this with a full stomach.

Why Hillary Clinton deserved to lose Malaysia Outlook. I don't agree with every sentence in this piece. But there's much to ponder herein– much of which you wouldn't  see in the US/UK MSM. And it's in a source I doubt many Links readers see regularly.

Facebook Didn't Tilt the Election Bloomberg.

Jesse Jackson: Obama should pardon Hillary Clinton Detroit Free Press Don't agree that he should but still think he will.

In The Hollow Harper's.  DK: "If I hear the words 'flyover zone', 'stupid', or 'uneducated' once more to refer to Appalachians, I don't know what I'll do. "

Trump: a preposterous answer to a serious grievance Prospect

Trump in the White House: An Interview With Noam Chomsky TruthOut

Beyond the Hollow Ones Counterpunch

2020 presidential candidates, ranked by Vegas odds San Francisco Chronicle. For those of you who can't live without campaign horse race coverage….
Whither the Economy?
Fed chief Yellen stands by central bank independence FT

Trumponomics: It's Not All Crazy Counterpunch. Dean Baker's take.
Trump Transition
Antidote du Jour: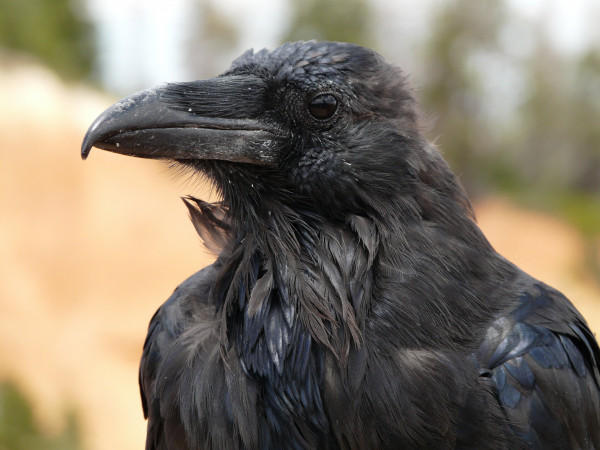 See yesterday's Links and Antidote du Jour here.