Be sure to vote today if you haven't already! Even if you dislike the Presidential choices, downticket races are important.
And an overdue note: Thanks SO much to those of you who came out to meet me in Dallas last week. We had a group of 30-35 attend, including someone from Iowa and a libertarian who declared that NC was one of only three non-libertarian sites that he reads. We have a lively discussion and I think everyone had a good time.
The organizer of the evening, Steve in Dallas, circulated a list for people who wanted to be on a Dallas Meetup listserv. Some participants had already left by then, so if you missed the opportunity to sign up and would like to be included or missed this meetup but want to be kept in the loop, please ping me at yves_at_nakedcapitalism.com and I'll send your coordinates to Steve. Please put "Dallas Meetup" in the subject line.
At the end of the evening, Steve raised an important issue: he's tried getting friends and family members to read NC and other independent media, with much less success than he'd like. I volunteered that most people don't want to question authority, and that going outside the mainstream media was tantamount to admitting that the traditional press was wrong, or doing a superficial job.
This chart might help get traditional media loyalists to consider that reporting isn't what it used to be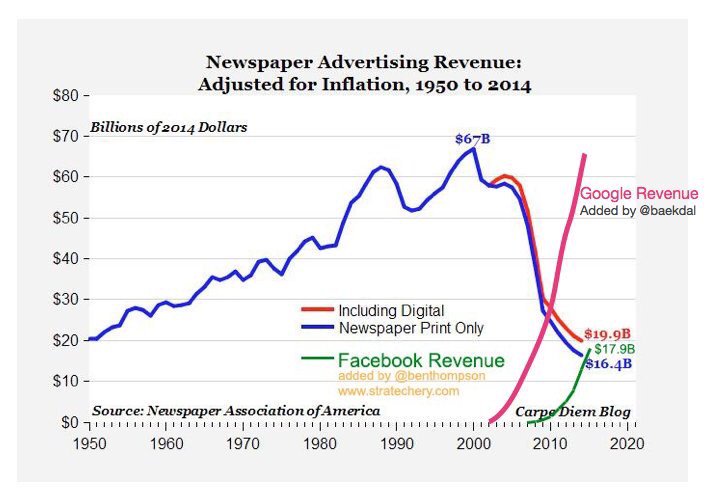 If readers have other approaches that have worked, please share them in comments. Thanks!
Watch a Baby Iguana Run for Its Life From a Terrifying Pit of Snakes Motherboard
Beware, iPhone Users: Fake Retail Apps Are Surging Before Holidays New York Times (furzy)
China?
China tries chequebook diplomacy in Southeast Asia Financial Times

China's New Cybersecurity Law Rattles Foreign Tech Firms Wall Street Journal. Bill B:

"It further requires network operators to provide 'technical support' to authorities for national security and criminal investigations."

Silicon Valley always "obeys the law." Especially when they're helping to identify political dissidents.

China Ousts Finance Minister as Xi Turns to Allies in Surprise Reshuffle Wall Street Journal
Brexit
White-collar workers feel Poles apart in London Financial Times

Theresa May needs to have a plan up her sleeve on invoking Article 50 Telegraph
Vestager and Ireland face off over Apple billions Politico
Despite what Everyone Thinks, Biggest Threat to Mexico's Economy isn't Trump but Pemex Wolf Street (EM)
Ukraine/Russia
Quitting as regional governor, Saakashvili hits out at Ukraine's Poroshenko Reuters (YY)
Syraqistan
WHO says over 7,000 killed in Yemen 20-month war Middle East Online (resilc)
Big Brother is Watching You Watch
Swedish prosecutors say Julian Assange questioning set for Nov. 14 Christian Science Monitor

Conspiracy theories abound as Twitter goes down after WikiLeaks 'DDoS attack' Independent (furzy)
Clinton E-mail Tar Baby
Judge balks at five-year timeline for release of Clinton emails Politico (furzy)

Clinton E-Mail Releases Threaten to Drag on Past 2020 Election Bloomberg

US election 2016: How to review 650,000 emails in eight days BBC
2016
US election polls and odds tracker: Latest results forecast as race for President reaches final few hours Telegraph

16 battlegrounds that will decide the election Politico

Nine Ways the U.S. Voting System Is Rigged But Not Against Donald Trump Intercept

The day North Carolina became the center of the political universe Politico

Why Chinese Elites Endorse Hillary Clinton Foreign Policy (resilc)

Corporate US dismayed over choice of Clinton or Trump Financial Times

Election winner to face lawmaker scrutiny The Hill (resilc). Somewhat dated; does not reflect Comey having put the latest Clinton inquiry to bed.

More Pot, Fewer Guns, Higher Pay: The Other Big Issues on the Ballot Bloomberg

Khodorkovsky: Trump presidency might not please Putin Politico. Khodorkovsky is the last guy who'd do Putin any favors, which is why he didn't say this until now (in that the alleged Trump connection has become the biggest justification for US hostility in the last month, if not longer).

There's a small, irresponsible part of me that would like to see Trump win The Week

US election 2016: 'We are going to drain the swamp' – Donald Trump says Hillary Clinton is 'protected by a rigged system' as she takes lead in final polls Telegraph

Have I "Downplayed" The Horrors Of Trump? A Self-Assessment Medium (Phil U)

Mexican designers create renderings of Trump's border wall Business Insider (furzy)

Whether Democrats or Republicans take the election on Nov. 8, Elizabeth Warren wins Quartz

The Democrats' Fight Over Finance New Yorker (Kevin C)

Control of the Senate Goes Down to the Wire Wall Street Journal
Paul Ryan Makes Huge (Yet Really Obvious) Admission About Obamacare Huffington Post (furzy)
Diving Into the Medical CPI: Are Your Medical Expenses Up Only 5% from Year Ago? Michael Shedlock (resilc)
California's ballot initiative to control drug prices has the pharma industry terrified Quartz (Micael)
The 2016 Election Exposes the Very, Very Dark Side of Tech Wired
Market predictions: S&P 500 to sell off if Donald Trump tops Clinton, and more from Wall Street CNBC
Here's Your Cheat Sheet for How Markets Will React to the Election Bloomberg
Beware economic models MacroBusiness
Steve Ballmer's Plan to Make America Great Involves Excel Spreadsheets Bloomberg
Class Warfare
What Is Socialism for the Twenty-First Century? Monthly Review

The Case Against Democracy New Yorker. Michael: "Guillotine watch meets class warfare. We can clearly see where the 'epistocracy' of economists has taken us."

John Oliver: Why Congress Won't Shut Down Pyramid Schemes That Destroy People's Lives Alternet

Danish evidence on wealth inequality in childhood VoxEU

Federal Judge Erred in Blocking Nursing Home Arbitration Rule Public Citizen
Antidote du jour. Timotheus recommended this image for Election Day: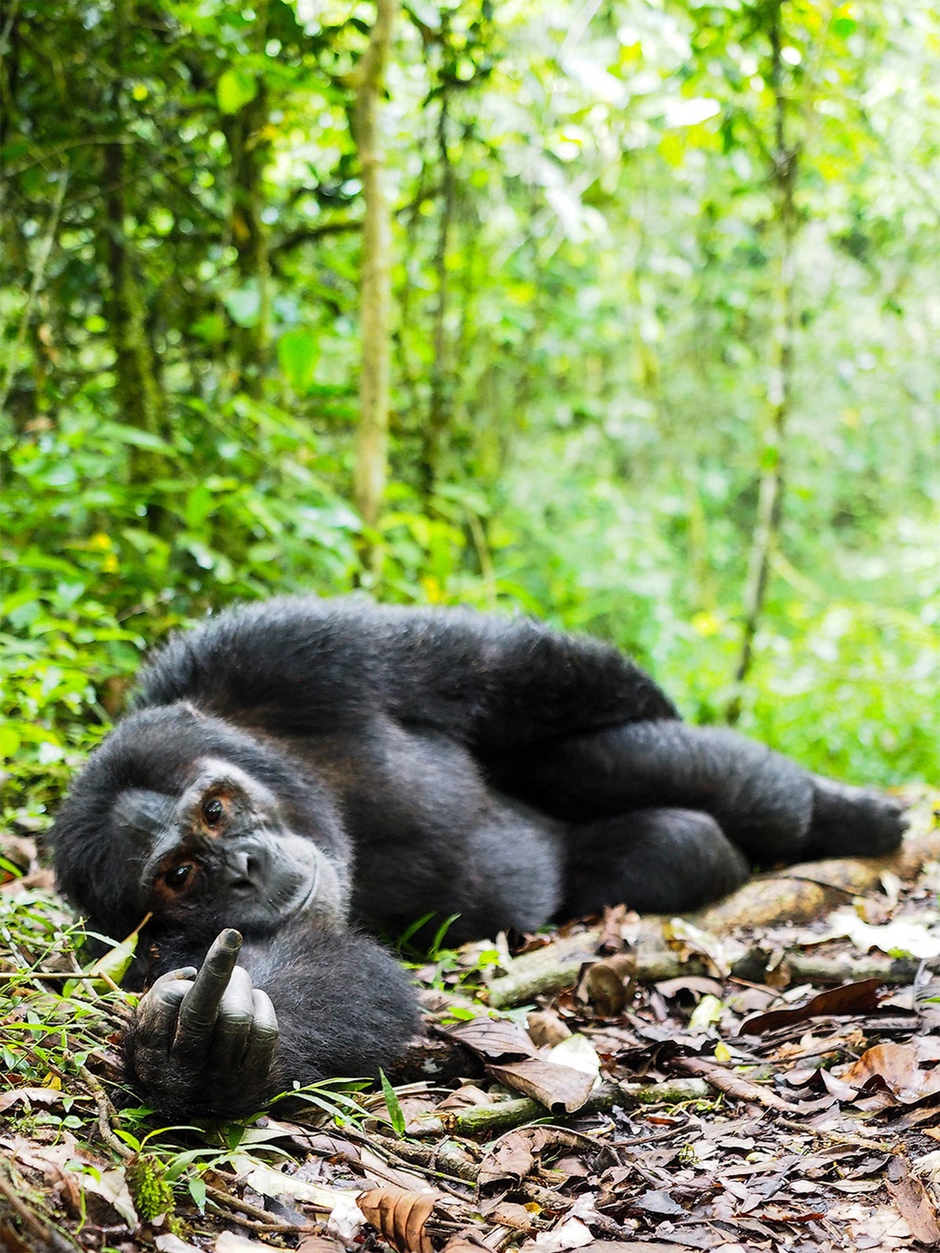 See yesterday's Links and Antidote du Jour here.