French workers get 'right to disconnect' from emails out of hours BBC
Political risk means all 2017 investment bets are off FT
Jho Low's Price For Selling Malaysia Out To China Via The East Coast Rail Project Sarawak Report (RS).
Modi Offers Subsidies for India's Farmers as Cash Shortage Bites Bloomberg
Why aam aadmi is not mad at NaMo despite DeMo Times of India. "[T]he average Indian often appears to wait for the urban sophisticate to reveal his learned opinion so that he can feel the exact opposite emotion." Seems a little binary. And the writer is, himself, an urban sophisticate. So…
Cashless society makes bank statements longer FT
Syraqistan
U.N. backs Russian-Turkish Syria efforts, as cease-fire wavers USA Today

Gunman Kills at Least 39 People in Istanbul Nightclub Attack Bloomberg
China?
Brexit transition deal may avert UK economic 'catastrophe' FT. Editors write the headlines…
Our Famously Free Press
Is it just me, or are Pravda on the Potomac and Izvestia on the Hudson being unusually sloppy in their War Scare/Red Scare reporting narrative? Here are some recent stories, with subsequent corrections:

Two Russian Compounds, Caught Up in History's Echoes NYT. But they got the wrong house:

The correction shows that material from "the White House and FBI officials" went directly to page A1, without being checked for accuracy. So I guess we have state media after all?

Russian operation hacked a Vermont utility, showing risk to U.S. electrical grid security, officials say WaPo. But the utility wasn't hacked, and the laptop in question wasn't connected to the grid:

The correction shows that WaPo never bothered to contact Burlington Electric; their statement.

And of course there's WaPo's (defamatory) PropOrNot piece, which set the bar for correction about as low is it can be set:

Recent Polls Say Nobody Else Trusts the Media, Either The Writings of John Laurits (MR).

Economic Efficiency versus Democracy: On the Potential Role of Competition Policy in Regulating Digital Markets in Times of Post-Truth Politics Josef Drexl and Ludwig Maximilian, SSRN "The efficiency approach, as advocated by the Chicago School in particular, only provides a very narrow approach to competition law analysis that relies on the preferences of consumers. This approach remains especially insufficient for the regulation of firms that provide citizens with politically relevant news and information. "
New Cold War
Trump Transition
2016 Post Mortem
After helping a fraction of homeowners expected, Obama's foreclosure prevention program is finally ending WaPo. Runway foamed!
Happy New Year
Arkansas Prosecutors Obtain Warrant for Amazon Echo Audio Recordings Democracy Now!
Guillotine Watch
Peak San Francisco: Michelin Starred Quince Is Now Serving Food On An iPad SFist. Froth?
Demand curve The Economist
Uber and Airbnb business models come under scrutiny FT
Class Warfare
Dares, Costly Signals, and Psychopaths Ribbon Farm
Maybe We Haven't Seen Any Aliens Because They're All Dead Nautilus
How to Convince Someone When Facts Fail Scientific American
Antidote du jour (via):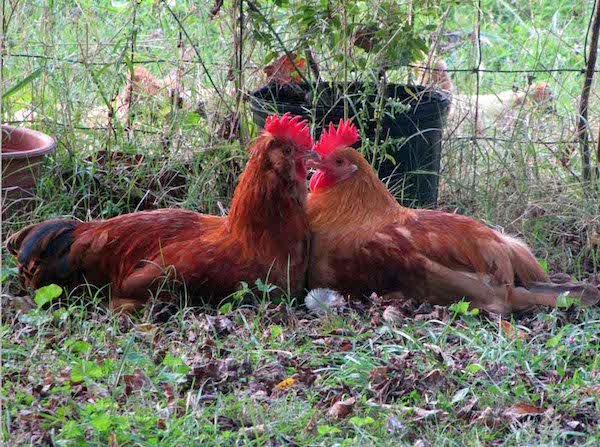 See yesterday's Links and Antidote du Jour here.