Galapagos giant tortoises make a comeback, thanks to innovative conservation strategies The Conversation (J-LS)
How We Discovered Vampire Bats That Have Learned to Drink Human Blood The Wire (J-LS)
A case where smoking helped: Scientists help understand mechanics of rare hemoglobin mutation PhysOrg (Chuck L)
Climate change and financial markets Bruegel
Vitamin D 'proved to cut risk of colds and flu' Guardian (martha r)
China
China closes live poultry markets amid deadly flu outbreak PhysOrg. China is big. Article at least identifies the area.
India
TimesNow's Remonetise India campaign is as ill-conceived as demonetisation itself The Conversation

Four Famines Mean 20 Million May Starve in the Next Six Months The Wire (J-LS)
Europe must not bow to U.S. spending demands on NATO – EU's Juncker Reuters. Huh? The story fails to make clear that it is the NATO agreement that stipulates that members spend 2% of GDP on the alliance. The only one that even bothers faking getting to that number is the UK, and they throw in lots of defense spending they would have made regardless.
CIA espionage orders for the 2012 French presidential election WikiLeaks
Health cuts most likely cause of major rise in mortality, study claims Guardian (J-LS)
Germany's SPD backs Greece's eurozone place in spat with Schäuble Politico
Greek default: To be or not to be? Defend Democracy
New Cold War
Game On East vs. West, again Andrew Cockburn, Harpers. Mark P:
If you want to have big platform military spending — big platforms being aircraft carriers, new missile systems, F35s, giant artillery and similar hugely expensive weapons systems — you need a big platform enemy. That leaves nobody but the Russkies.

Thus, what we're seeing in the media. As I know you guys know, McMansions in Virginia and other DC suburbs have already been purchased and lavishly remodeled on the expectation of MIC contracts that are now jeopardized by Trump's accession.

But some of your readers don't seem to fully get it. 'Game On East vs. West, again' by Andrew Cockburn is the definitive piece that I've seen on the forces pushing for Cold War 2.0 — who, what, why, when and where — even though it's from HARPERS Jan 2015 issue.
Big Brother is Watching You Watch
Trump Transition
Trump launches stinging attack on media BBC

Trump unleashes fury after four long weeks Politico

Donald Trump's Alternative-Reality Press Conference New Yorker (furzy)

Donald Trump's anti-press conference would be funny – if it weren't so scary Guardian (Dr. Kevin)

Defiant Trump confronts 'lies' and leaking spies The Times. Did the Brits see the same press conference?

Two explosive reports on Trump and Russia. Zero on-the-record sources. Washington Post (martha r)

Robert Harward turns down Trump's national security offer Politico

The swamp strikes back Vineyard of the Saker (Chuck L). Pretty speculative, although Saker attributes this to a source.

THE CIA AND THE MEDIA Carl Bernstein. Martha r: "From 1977. timely." Moi: Some readers doubted my comment from Mark Ames that the CIA had assets at some major newspapers (and he knew of particular individuals and didn't tell me who). This should assuage those doubts. And be sure to see what "the most valuable of these associations" had been.

Pence heads to Europe on reassurance tour Reuters (furzy)

Trump Administration Backs Off Talk of Closer Russia Ties Washington Post

Kremlin Tells Media to Cut Back on Fawning Trump Coverage, Sources Say Bloomberg

Jared Kushner Delivers Critique of CNN to Time Warner Executive Wall Street Journal (furzy)

Trumponomics: Should We Just Say "No"? Gerald Epstein, Challenge Magazine

The Union of Concerned Scientists has launched a website to help scientists become whistleblowers Common Dreams (martha r)

EPA employees call on senators to reject Trump EPA pick: report The Hill (UserFriendly)

Trump Kicks Off His 2020 Reelection Campaign on Saturday Atlantic (furzy)
Federal Judge Reinforces Decision That FEC, Debate Commission Acted "Contrary to Law" IVN (martha r)
UAW to endorse Ellison for DNC chair Politico (martha r)
The Problem With Tom Perez leftgear (Steven C)
Obamacare
Dumbest Statement Coming Out of Congress Yet on Healthcare . . . Angry Bear

Tennessee Hints at Chaos If Republicans Leave Obamacare in Limbo Bloomberg (martha r)
NoDAPL
Trump's moves on the Dakota Access Pipeline portend more clashes with states The Conversation
Fake News
Before Trump, the Media Loved "Alternative Facts" Counterpunch
US banks 'wasting billions' trying to track crime Financial Times. Haha, banks want more enforcement….against third parties. Bigger government is just swell as long as it is taking up costs they'd otherwise incur. But this is ridiculous. Banks have "know your customer" rules. So now the Feds are supposed to get into the underwear of every bank customer.
UnitedHealthcare Improperly Took Money from Medicare, Suit Says New York Times
We just got a better idea of how much cash Theranos has left in the bank Business Insider. Here is the underlying story: Theranos Had $200 Million in Cash Left at Year-End.
Cheaper drugs from Canada? Pharma despises the idea, but top senators are pushing HHS chief to try it FiercePharma (martha r)
UnitedHealth Improperly Took Money From Medicare, Suit Says New York Times (martha r)
New delinquent U.S. car loans at 8-year peak: NY Fed survey Reuters (martha r)
SEC Weighs Curbing Investigators' Powers to Probe Wall Street Bloomberg
Consumer Agency Can Demand Answers About Foreclosed Homes, Judge Rules New York Times
Class Warfare
Uber's Former Chief Adviser Fined for Illegally Lobbying Chicago Mayor Bloomberg

How America Lost Faith in Expertise Foreign Affairs

With $15 Left in the Bank, a Baby Boomer Makes Peace With Less Wall Street Journal
Antidote du jour (Tracie H). A fiddler crab: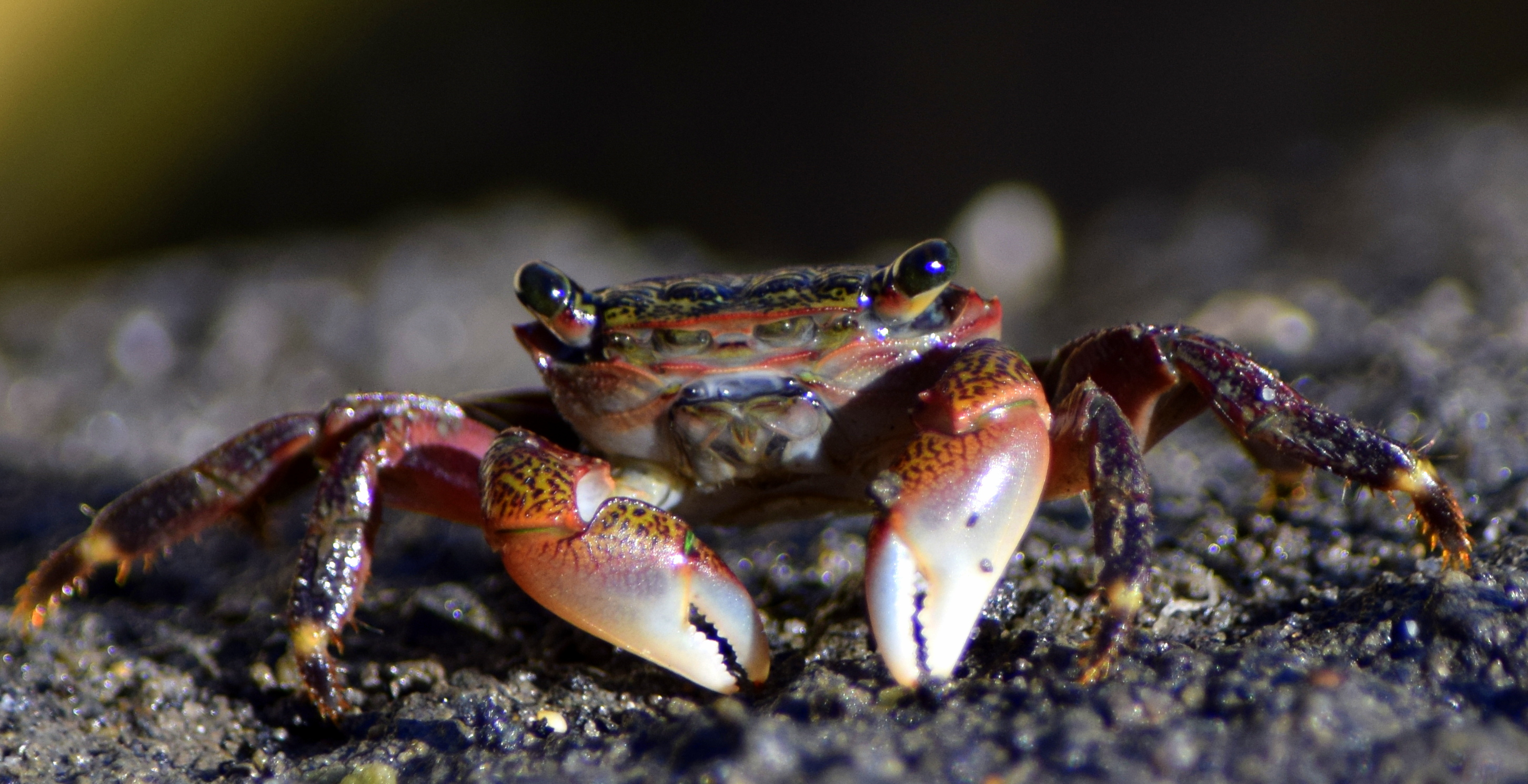 See yesterday's Links and Antidote du Jour here.