Boy Named Oli Wardrope Wrestles Python Out Of Truck In Peak Australia Move Jalopnik (YY)
Conservation biologist warns that "cyber-poachers" could use tracking tags to hunt endangered animals Boing Boing (resilc) :-(
Young African penguins are dying because they can't find the fish they need The Conversation (J-LS). More :-(
Tom Watson: Labour faces wipeout The Times
Who needs MPs?' says UKIP Daily Mash
New Cold War
Tony Wood reviews 'Return to Cold War' by Robert Legvold, 'Should We Fear Russia?' by Dmitri Trenin and 'Who Lost Russia' by Peter Conradi London Review of Books (resilc)

Crimea's revenues have doubled within three years since reunification with Russia SOTT (Wat)
Syraqistan
Syrian Rebels Are Using Snapchat to Sell and Show-Off Their Weapons Motherboard (resilc)
Big Brother is Watching You Watch
How Peter Thiel's Palantir Helped the NSA Spy on the Whole World Intercept (furzy)
Trump Transition
Witches cast 'mass spell' against Donald Trump BBC. On a solar eclipse, I might add.

Trump decides to skip White House press dinner Reuters. J-LS:

And high time at that. Nothing better exemplifies what's wrong w/ the relationship between the media and the pres than the smug, self-congratulatory clips that emerge from this each year (well nearly–I did enjoy Colbert's turn during GWB's admin). Perhaps this dis will put a stake through the heart of this event? We can only hope.

Trump shock factor fading in Washington Politico (Wat)

Trump will likely sell out his working-class white base. Here's how. Washington Post (djr)

Memo Restoring Use of Private Prisons Is Good News for One Company | The Nation (resilc)

How 'New Cold Warriors' Cornered Trump Gareth Porter, Consortiumnews

Issa: Trump-Russia probe requires a special prosecutor Politico

For Commerce Pick Wilbur Ross, 'Inherently Bad' Deals Paid Off New York Times (resilc). There are plenty of reasons for criticizing Ross, but his taking advantage of Nafta isn't persuasive. I similarly know people in the hedge fund and private equity industries who say the carried interest loophole is an abuse and should be ended, and have put their money where their mouth is by backing candidates who have said they will work to end it (and I don't mean Obama). Yet they make no bones about the fact that they will continue to avail themselves of it till it's fixed. The much better line of attack is his long history as a private equity/distressed debt investor, and not Nafta in particular. Why should anyone believe he will do a Joe Kennedy? He's had at least one instance of being less bad than others of his ilk (he not only did deep principal mods for a large portfolio of mortgages that he bought, he urged others who were buying discounted mortgages to emulate what he was doing as both profitable and better for homeowners). But one robin does not make a spring.

Trump's silence about two Indians shot in Kansas speaks volumes. Slate (resilc)
Did Obama Pave the Way for More Torture? Counterpunch (resilc)
What "the government" used to do YouTube (JTM)
Obamacare
John Boehner Says Republicans Will Never Repeal and Replace Obamacare Esquire (resilc)

Leaked House Obamacare Repeal Draft Shows Dangerous Work in Progress New York Magazine (resilc). A good summary
DNC
Democrats pile up election post-mortems Politico. Margarita: "Looks like they may never get it… one has to read to the very end to find someone who seems to understand at least some of the reasons (but still, message is not the same as action)." Moi: Thomas Frank documented the pathology in Listen, Liberal, without fully drawing out the consequences: the remarkable conviction of many in the 1%/10% of their virtue and inherent superiority, which means that in a properly functioning order, they and their elite technocratic fellow travelers not only have the right to make decisions on behalf of everyone else, but the result will inevitably be The Best of All Possible worlds. This is the root of the incoherent rage: a social order they see as correct and inevitable has been overturned.
Why President Al Franken Isn't a Joke Vanity Fair (resilc)
Buoyed By Anti-Trump Activism, Democrat Wins Delaware Special Election Huffington Post
God help us if Chelsea Clinton runs for office New York Post (J-LS)
Muhammad Ali Jr. detained by immigration at Fla. airport Courier Journal (Chuck L)
How Our Expectations of Weak Economic Growth May Have Helped Cause It Wall Street Journal
Economists in Denial Robert Skidelsky, Project Syndicate (David L). On Brexit and forecasting.
Class Warfare
Uber Is Doomed Jalopnik (YY). Devastating. NC's series gets a shout-out, and the author also got some quotes from Hubert Horan.

A Lawsuit Against Uber Highlights the Rush to Conquer Driverless Cars New York Times (J-LS)

More Trouble for Uber: 100,000 Drivers in India Went on Strike Motherboard (resilc)

Why a toxic workplace is now a much bigger liability for companies Washington Post. Doesn't seem to have hurt Amazon…

Millennials may never get out their parents' homes Boston Globe

How the Democrats Can Hijack the Tax Reform Debate American Prospect

Let's talk about how you're romanticizing that a man can work five days a week in this country and not afford a car. https://t.co/xmXjqCZx0K

— Y'assssssss Al Ghul (@beauty_jackson) February 25, 2017
Antidote du jour. Erpé took the photo of the ibex near Lac Blanc, Chamonix, France.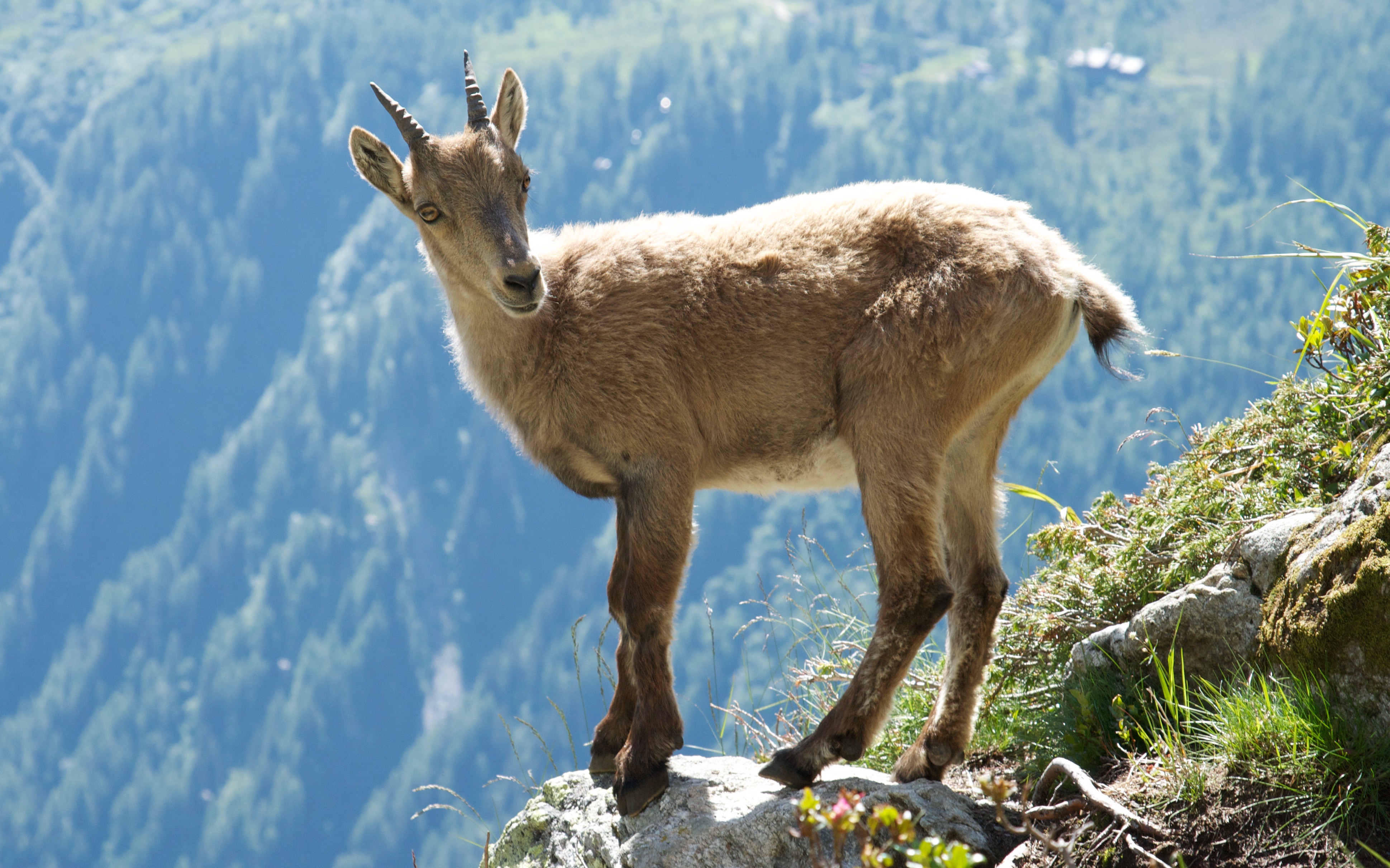 See yesterday's Links and Antidote du Jour here.