PricewaterhouseCoopers issues 'sincere apology' for Oscars blunder Guardian. Resilc: "This worked for all of the clean opinions during the financial crisis so why not now?"
We're running out of treatment options for 12 'priority pathogens' Reuters (David L)
Superbug infections rising rapidly and spreading silently in kids ars technica (Chuck L)
Light beam replaces blood test during heart surgery PhysOrg (Chuck L)
Bioprinter makes fully functional human skin NextBigFuture (Robert H)
China?
China's zombie factories and unborn cities BBC (furzy)

China's Weapons of Trade War Institute for New Economic Thinking

Debt Boom in China Could Lead to "Financial Crisis," But Maybe Not Yet: New York Fed Wolf Richter
A Nazi Skeleton in the Family Closet Consortium News. On Chrystia Freeland, Canada's new foreign minister. If you are Canadian, circulate widely…particularly to people in the press. John Helmer reported on this earlier but was ignored: http://johnhelmer.net/victim-or-aggressor-chrystia-freelands-family-record-for-nazi-war-profiteering-and-murder-of-the-cracow-jews/ Helmer adds this via e-mail:
I followed with a Canadian radio broadcast and additional research on the Galician attacks on Jews and Poles to cleanse the entire region, with German army support: http://johnhelmer.net/gorilla-radio-vancouver-justin-trudeaus-falling-star-chrystia-freelands-rising-missile/ By the way, the historian whose papers are cited, John-Paul Himka, is Freeland's brother-in-law; he is married to her sister. That's why he got access to Grandpa Chomiak's papers in the Alberta state archive. What Himka uncovered and then reported from his research is the reason he describes the trouble he is in from the Ukrainian diaspora in this interview of May 2016: https://www.youtube.com/watch?v=fa7R2lmIl3Q
Have The Majors Given Up On Canada's Oil Sands OilPrice (resilc)
The French millennials marching behind Marine Le Pen New Statesman (resilc)
Brexit
Theresa May's Brexit trade bluff Politico (guurst). If you are still operating under the delusion that the UK has leverage over the EU, this should settle it.

Brexit prompts ship insurers to look at Luxembourg, Cyprus bases Reuters (guurst)
Syraqistan
As Trump Goes In: Foxing the public over Yemen and Iran Juan Cole (resilc)
New Cold War
Must It Always Be Wartime? New York Review of Books
Big Brother is Watching You Watch
If your TV rats you out, what about your car? Autoblog (Chuck L)

Ask Slashdot: Would You Use A Cellphone With A Kill Code? Slashdot
Trump Transition
As Trump Heads to Congress, Polarization Is Hardening Wall Street Journal
Pentagon delivers draft plan to defeat Islamic State to White House Reuters (furzy)
Nina Turner: DNC Chooses Not to Be the Party of Everyday People Real News Network
Democrat Propaganda Group Shareblue Has Ties To Chinese Government, Host Of Foreign Special Interests Disobedient Media
"Anti-Semitism" Is Morally and Intellectually Imploding Veterans Today (Judy B)
American who intervened in shooting that killed Indian says was happy to risk life Reuters (EM)
Donna Brazile: 'I was scared' Politico (UserFriendly). Ready your barf bag.
How Citizens United gave Republicans a bonanza of seats in U.S. state legislatures Washington Post
Obamacare
GOP Obamacare Plan Suffers Blow With Rejection by Key Republican Bloomberg. So far, Trump has let Congresscritters handle this hot potato. Will he take ownership in the SOTU tomorrow or continue to bob and weave? This is a huge gift to the Dems, since the Republicans have made this a priority despite having no idea what to do, and this appears to be slowing them down on other fronts.

Leaked "Governors only" report presented to the National Governors Association shows that millions would lose health coverage under republican proposal to replace the Affordable Care Act Public Citizen (Deontos)
Fake News
The CIA Is One of the Main Peddlers of Fake News George Washington

Sweden's Defense and National Security Adviser? 'We Don't Know This Guy' New York Times
'J is for Junk Economics': Michael Hudson on TRNN Real News Network
AIG Directors Weigh Consequences for CEO After Big Setback Wall Street Journal
Cooking The Books? Saudi Aramco Could Be Overvalued By 500% OilPrice
As Wall Street Thrives, America's Little Guy Chokes on Paperwork Bloomberg. The wee problem is the big guys use the costs to small banks (and the bank showcased here is so small as to be microscopic) as an excuse to have their compliance burdens reduced.
http://bruegel.org/2017/02/the-trump-market-rally-conundrum/The Trump market rally conundrum Bruegel. As I am sure Jim Haygood will point out, the skepticism of Serious Economists is a bullish sign. And recall that Summers made just about the stupidest trade evah, resulting in huge losses for Harvard, and even more inexcusably did so using funds from Harvard's operating budget.
Oops, this Isn't Supposed to Happen in a Rosy Credit Scenario Wolf Richer. However, despite the above, this isn't very cheery.
Class Warfare
Why Taxing Robots is not a Good Idea Economist (David L). Easy to say when your livelihood is not threatened by them.

The Jobs Americans Do New York Times. From the weekend.

Trump administration re-evaluating self-driving car guidance Reuters (EM)
Antidote du jour (Tracie H). Merlyn, being a good sport: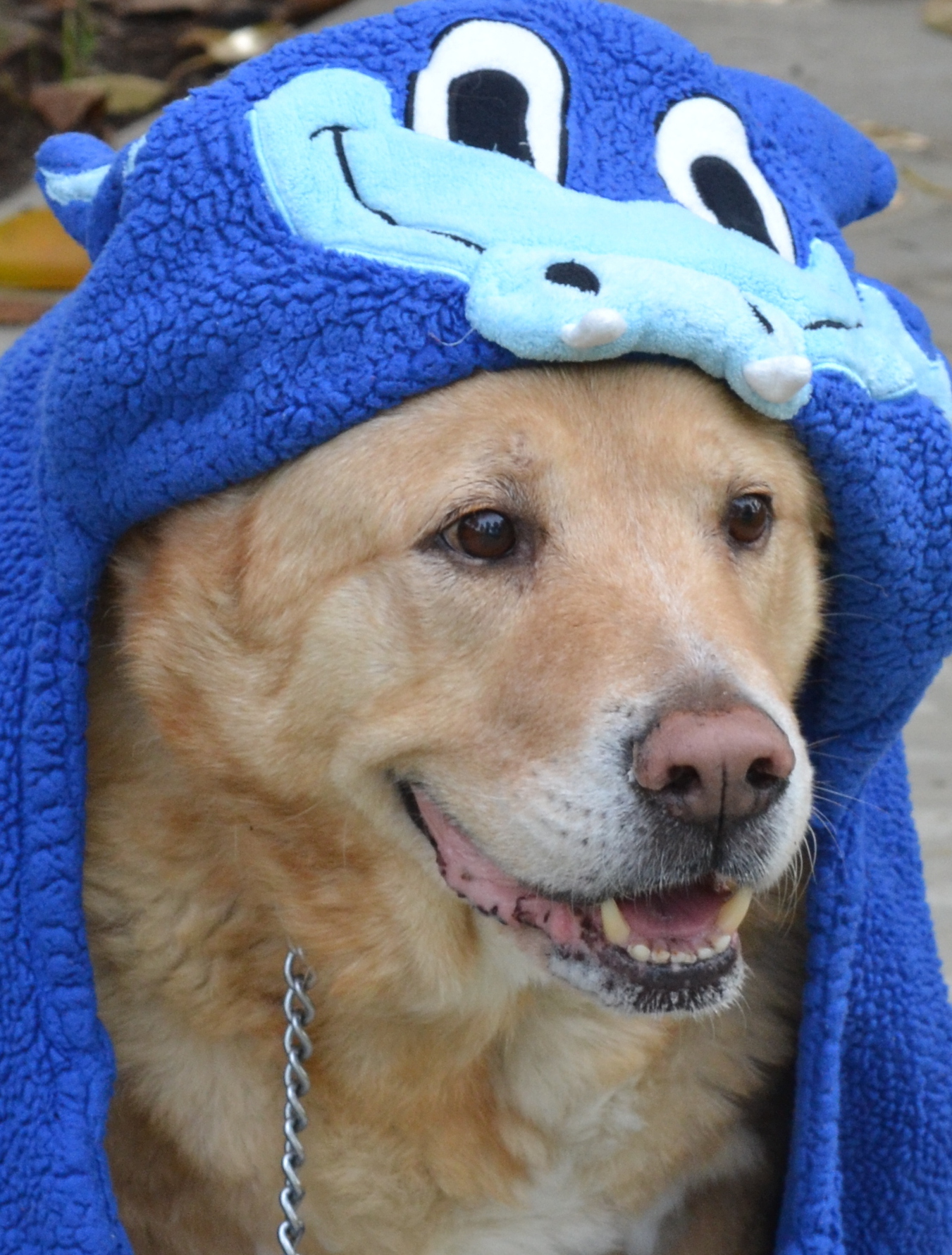 See yesterday's Links and Antidote du Jour here.