We are good to go at:
Cantina Laredo
4546 Belt Line Rd
Dallas, TX 75244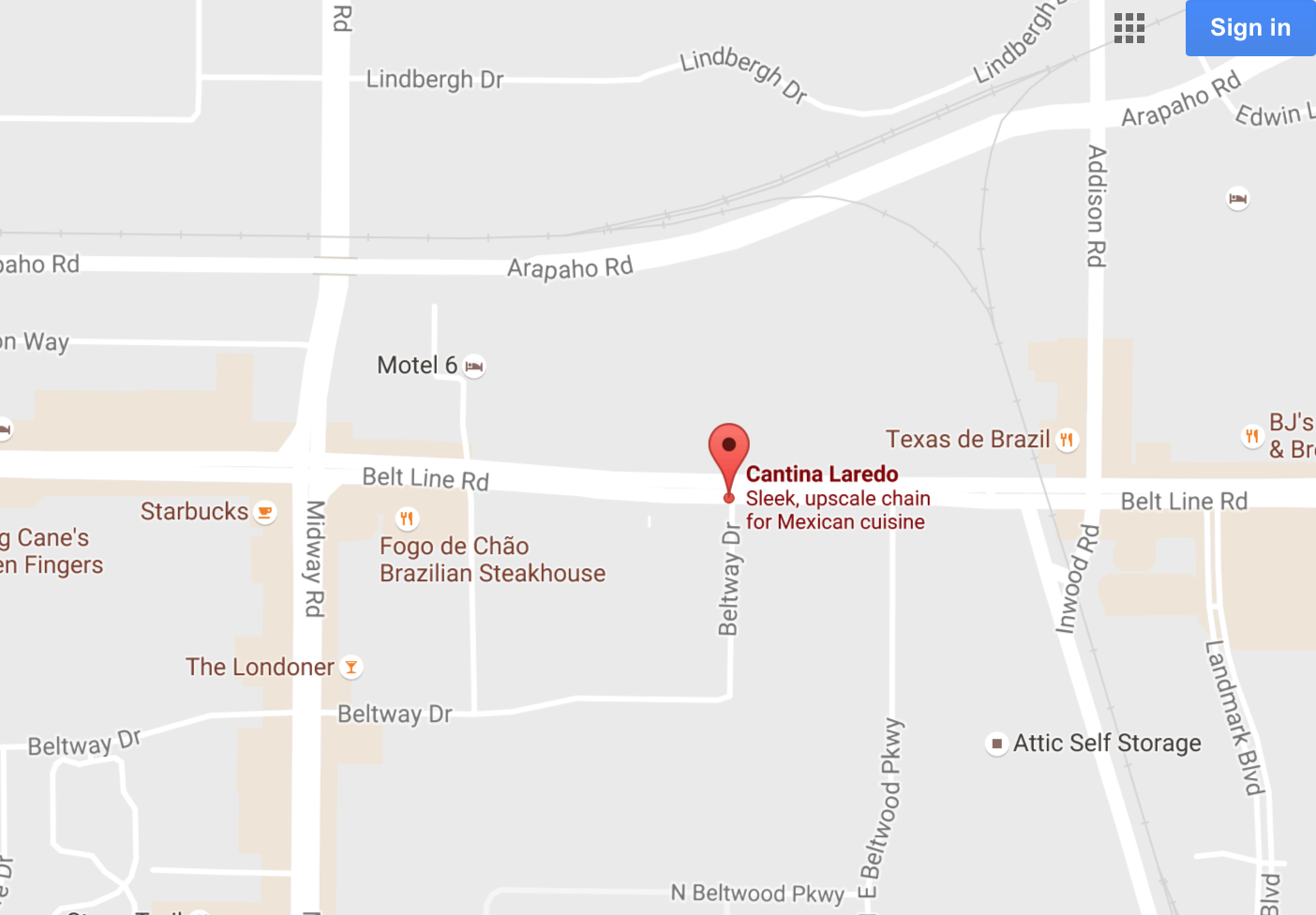 This was the location we used last November. Some readers had trouble mingling due to the restaurant setting us up in the eating area. The manager this time is reserving a section of the bar instead. My experience is that large bars allow people to move around much better. And being closer to the bartender ought to mean faster service with drinks, which was an issue for a couple of readers last time.
We'll start at 5:00 PM. I'm sure I'll be there until at least 8 PM.
Looking forward to another engaging and enjoyable event. I am flying into Dallas that AM, so the only caveat is that if the Dallas or NY airports are reported to be having serious problems in the morning, you might double check the site for updates (although I think you should plan on meeting regardless even if I wind up being delayed). See you soon!