By Andrew Silton, the former chief investment officer of the State of North Carolina, a current and former fund trustee, and an artist. Originally published at Meditations on Money Management
What would you think if I sang out of tune?  Comments from CalPERS's CIO.
A couple of weeks ago, Ted Eliopolis the CIO for CalPERS opened an investment meeting with a rebuke of unnamed critics of the pension's private equity program.[1]  Mr. Eliopolis claimed that the incessant attacks on the private equity staff are unwarranted and raise questions about whether CalPERS can continue to invest in private equity.  I have been one of those critics, although I doubt my comments carry much influence.  However, my issue with CalPERS is the leadership of the organization, not its staff.  I am confident that the staff has worked tirelessly to address performance, accounting, and transparency issues.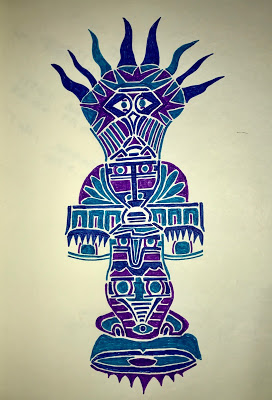 Mr. Eliopolis lamented the negative press coverage that causes distractions and makes the job of investing more difficult.  As CIO for North Carolina, I faced front-page stories questioning the pension's investment programs, as well as my decisions and motives.  Without a doubt the stories were painful.  As the leader of North Carolina's investment effort, my job was to ensure that the attacks didn't distract staff.   We simply continued to invest.  Mr. Eliopolis's statement to the investment committee only serves to reinforce my critique of CalPERS.  The pension plan has a leadership problem.
Mr. Eliopolis also lamented the damage being done to CalPERS's reputation by critics.  The damage is self-inflicted.  The actions of former and current leaders at CalPERS have tarnished CalPERS's reputation.  However, when it comes to private equity, reputation has little to do with CalPERS' access to private equity investments.  As long as the pension continues to make eight and nine figure commitments, PE firms will keep flocking to Sacramento.  In private equity, as with much of investment management, it's all about the money.
Mr. Eliopolis claimed that no other pension plan has faced the kind of critique being leveled at CalPERS.  As the nation's largest pension plan, CalPERS receives more scrutiny than other public investors.  However, I've seen plenty of criticism leveled at Rhode Island, South Carolina, Illinois, Kentucky, Utah, New York City, North Carolina and other public pensions over their private equity programs.  The issues are the same ones facing CalPERS: performance (or lack thereof), escalating fees, and transparency.
I think CalPERS is absolutely right to be taking a close look at how private equity can add value to the pension plan.  However, the real challenge isn't transparency, accounting, or critics.  Rather, it's the problem of size and scale.  Since CalPERS began allocating large amounts of capital to PE nearly 30-years ago, public pensions and sovereign wealth funds have flocked to the asset class.  The edge CalPERS had as a first-mover has been eroded.  Moreover, the universe within which CalPERS can invest, while deploying a meaningful amount of capital, has shrunk.  Only a small number of PE firms have the scale, resources and relationships to deploy the large amounts of capital required for CalPERS to have a meaningful PE allocation.  In other words, CalPERS no longer has the luxury of exploring emerging and niche strategies that offer the potential for extraordinary returns.  Those opportunities tend to be too small to make a meaningful difference to the pension.
In order to confront the issues facing its private equity program, CalPERS needs to invite debate, dissent and discussion.  Unfortunately most CalPERS's leadership wants to sing with one voice.  Successful investors allow many voices to be heard.   Mr. Eliopolis's comments to the Investment Committee will not help the staff, the private equity program, or the pension because he's terribly off key.  When the CIO completed his remarks, he was greeted with applause.  Stunned silence would have been the appropriate reaction.
_____________________________
[1] https://www.youtube.com/watch?v=1gXP3LU3qjs&list=PLIKoYJoLyluK58mpcHd76uniniHSTcMWI&index=1