Dear patient readers,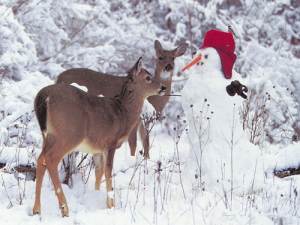 The Christmas-New Year week is almost upon us, which hopefully means you will be getting some R&R and/or seeing friends and family.
We take a break here at Naked Capitalism too, since news flow also slows down at this time of year.
Starting today, we are on reduced posting schedule. Through and including January 1, you will get Links plus two posts plus Water Cooler on weekdays when Lambert is in the mood (which is probably going to be every weekday but I think he should take some off). There are some good videos that haven't gotten the attention they warrant, so we'll be featuring them. I'm not sure if you'll get a full or partial roster on January 2, since that depends on how rich or thin the informational pickings are. But we will be back to normal by January 3.
We will also have a comments holiday of sorts. We promised to have two weeks a year of a break from comments. As much as we like all of you, and it seems lonely to put up a post and then not get any feedback, comments are stimulating, even when stimulating in a good way. We (meaning moi and our two comment minders, Outis and Jules) need some downtime. So comments will be off starting on Christmas Day through and including New Years Day. Well, almost off. We can't even keep fully to our resolution not to hang out with you. Lambert will have comments enabled on his Water Cooler posts.
So safe travels to all of you who will be on the road, and best wishes for the holidays, and for a healthy, happy, and prosperous 2018! We plan to make even more trouble!