Patient readers: Yves had to cope with some personal matters over the last 24 hours and had to turn in. Hence no original posting from her today. –lambert
Meet Max, the cat who lost the library but won the Internet WaPo (DK). Domesticating the humans…
Scallops have 200 eyes, which focus like telescopes Japan Times
Bird-Brained Behaviour: Pheasant Cognition Animal Cognition
Bitcoin Is Sucking All the Oxygen Bloomberg
World's biggest bitcoin exchange launches in U.S. as currency nears $10K American Banker
Coinbase ordered to give the IRS data on users trading more than $20,000 TechCrunch (CM).
Report: Wells Fargo may face more federal sanctions over insurance, mortgage practices LA Times. Why are these criminals still walking the streets?
Europe's chief regulator Margrethe Vestager on reining in tech: 'This is the biggest wake-up call we've ever had' Recode
Letter: "We write to you regarding the 'Algorithms: How Companies' Decisions About Data and Content Impact Consumers' hearing (PDF) EPIC
Uber's use of encrypted messaging may set legal precedents Reuters. Just spitballing here, but it's occurred to me that "eyes on the prize" for the big money backing Uber might not be Uber's (non-existent) prospect of profit, or even Uber's shiny narrative, but the prospect of a successful IPO for an outright criminal organization, which would mean that for capital, the abolition of the rule of law would open and clear. Via Snow Crash:
"The Mafia wouldn't do that."

"Don't be a sap," Hiro says. "Of course they would."

Y.T. seems miffed at Hiro.

"Look," he says, "I'm sorry for reminding you of this, but if we still had laws, the Mafia would be a criminal organization."

"But we don't have laws," she says, "so it's just another chain."
Just another outlaw predator corporation. The difference with Uber would be that anybody paying attention knew the story going in.
Uber Investor Shervin Pishevar Accused of Sexual Misconduct by Multiple Women Bloomberg. The fish rots from the head.
Uber's Data Breach Cover-Up Strategy May Be More Common Than You'd Think National Law Journal
Lloyds Bank settles with couple hit by HBOS fraud Reuters
Brexit
Hickory, dickory, dock: Time's up Handelsblatt

UK concessions mark slow surrender to Brexit reality FT

How the Irish Border Became Brexit's Biggest Hurdle Der Spiegel
North Korea
North Korea: "The Missile Program Is Now Complete" Moon of Alabama

The New Hwasong-15 ICBM: A Significant Improvement That May be Ready as Early as 2018 38 North

North Korea missile launch: dictator's consistent strategy confounds America and allies Richard Lloyd Parry, The Times

China and US step up military talks to prepare for the worst on North Korea South China Morning Post

Trump says China's diplomacy failing to rein in North Korea Asia Times

He's got a point:

"jfc what does it take to hold on to a news cycle in that country?" – Kim Jong Un

— David Burge (@iowahawkblog) November 29, 2017

Big Rocket Man Gary Wills, NYRB. On executive power.
China?
China's Belt and Road Initiative: Prospects and Pitfalls The Diplomat

Chinese man repaints road markings to make his commute quicker South China Morning Post. The robots aren't gonna like that…
Syraqistan
Strong Evidence that U.S. Special Operations Forces Massacred Civilians in Somalia Daily Beast. If the goal is blowback, here as in Yemen, we're doing quite well. Ka-ching.
Who Gets to Speak about Anti-Semitism? "Anti-Semitism and the Struggle for Justice" at the New School for Social Research Tikkun
Tax "Reform"
Republicans rewriting tax bill — with fight pushed into Friday Politico

Republicans' tax reform drive hit by deficit projections FT

Stoller on the tax bill:

This tax bill is a fundamental re-plumbing of the American economy. Getting rid of homeownership as a policy goal. Eliminating a whole swath of the safety net and government in blue states. Ending taxation on concentrated capital.

— Matt Stoller (@matthewstoller) November 30, 2017

Yves comments:

The overarching goal of the bill is 'tax reform". The centerpiece of that is the simplification of corporate taxation and the lowering of corporate tax rates from 35% to 20%.

But doing that requires . The US has a very low Federal tax as a % of GDP by global standards, so the deficit hawks can't be satisfied by cutting programs to make the budget balance. There aren't enough cuts to be had.

So they have to go after loopholes and other breaks.

Two examples:

1. Under the current version of the bill, private equity gets hurt because a 20% passthrough rate would be higher than the capital gains rate they are generally able to get on the bulk of their income

2. Many multinationals are unhappy with the bill. Recall they typically can get their taxes to a ridiculously low level due to transfer pricing games and for companies with intellectual property, putting that in a low tax jurisdiction like Ireland and charging royalties on it.

Under the new tax bill, we'd go to a quasi territorial system where companies are taxed only on US income as opposed to global income. However, the bill would eliminate being able to attribute income to entities in foreign countries that didn't have real operations (this is a crude summary, a tax person could explain this better). The net effect is many (maybe even most) multinationals would come out worse.

So, to top it all off, we have elite conflict between owners of different kinds of capital.

Rubio: Offset Tax Cuts By Reducing Social Security, Medicare Benefits Financial Advisor. Remember that Boehner and Obama had a handshake deal on a Grand Bargain, even though it fell through because Boehner was undercut by the so-called Freedom Caucus.

The GOP tax plan is a 'catastrophe' that'll make inequality 'materially worse' Business Insider. Says Robert Crandall (!!), ex-CEO of American Airlines.

The Health Coverage Stakes In The Tax Debate: The Individual Market And Beyond Health Affairs

The Senate's tax bill is a sweeping change to every part of federal health care Sarah Kliff, Vox

Trump's Tax Promises Undercut by CEO Plans to Help Investors Bloomberg
Trump Transition
How Donald Trump uses tribal loyalty to drive economic optimism Gillian Tett, FT. Important. I can't help but speculate that this accounts for the well-known divergence of survey responses and Federal data.

Trump Executive Actions a 'Disruptive' Lot Roll Call. It would be really helpful if there were some institution — say, a functional opposition party — that focused on these issues. Instead, what we get is gaslighting Russia, Trump's mental state, pearl-clutching, virtue-signaling, etc.

Experts Are Really, Really Worried About The State Of The 2020 Census HuffPo
New Cold War
"Earth-shattering!" Bah! Humbug! The Power of Narrative

Trump and the Russian 'Wilderness of Mirrors' Lowy Institute. New word: Maskirovka. To replace, I supppose, kompromat with the chin-stroking crowd.
Sex in Politics… Not
#MeToo Is All Too Common in National Security Foreign Policy

Kick Against the Pricks NYRB. A useful heuristic:

What's been particularly horrifying to learn is the seriality of the harassment enterprise, the enormous numbers of victims so many of the sexual exploiters racked up. It's like they're on autopilot, programmed to extract sex—or recompense, or humiliation, or something—from unwilling women. Whatever they're after, clearly no quantity of it ever suffices. Learning about other humans acting so robotically presents a conceptual difficulty. We wish to emphasize the moral agency of the predators, their supposed gains—sadistic pleasure, the glee of getting away with it—which enlarges their monstrosity and distinguishes them from the rest of us. But who would "choose" to be a robot?

Accumulation of the most primitive sort…
Supreme Court's cake case pits gay rights versus Christian faith Reuters. But cf. John 8:5-9.
Big Brother Is Watching You
Argument analysis: Drawing a line on privacy for cellphone records, but where? SCOTUSblogs

Amazon is flooding the zone with new cloud A.I. tools that translate, transcribe, and track people CNBC
Class Warfare
Transit experts propose ending NYC's 24/7 subway system New York Daily News (J-LS). Don't worry. There will be shuttle buses.
More than half of U.S. kids will be obese by the time they're 35, study predicts Los Angeles Times. Ka-ching.
The Great Baby Bust of 2017 Medium
Antidote du jour (via):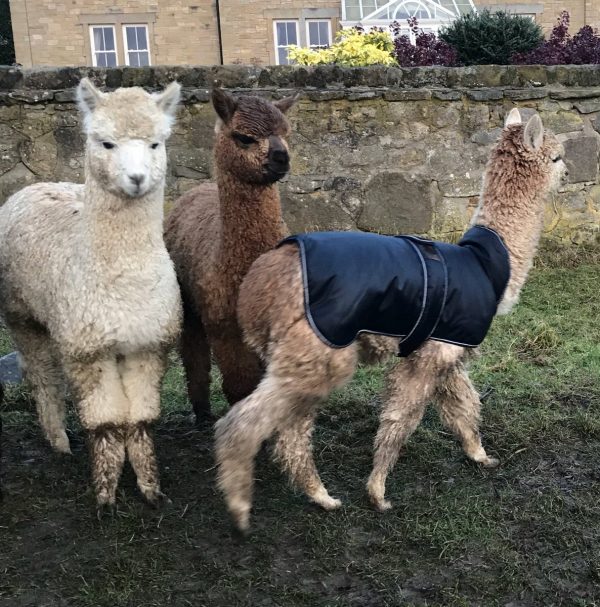 See yesterday's Links and Antidote du Jour here.