Dear patient readers,
Apologies for being thin on original posts. I had a ton of year-end administrativa + some time devoted to what might amount to a future story or stories but could be just a wild goose chase.
House with 25ft great white shark on its roof could be given listed status by council who wanted it demolished Telegraph (Richard Smith)
Glow-in-the-dark plants put green energy in a whole new light NBC (furzy)
Unruly Antarctica could change sea-level outlook without much warning ars technica (Chuck L)
Scientists finally confirm there was life on Earth 3.5 billion years ago Quartz
More haunting declassified scans of nuclear weapons test videos released ars technica (Chuck L)
Investors Shell Out $700 Million for Coins With 'No Purpose' Wall Street Journal
The Market for Stolen Account Credentials Brian Krebs (Richard Smith)
China
Donald Trump's security strategy fuels era of more fractious Sino-US relations: analysts South China Morning Post (J-LS)

How La Niña's icy grip may bolster China's resolve in the South China Sea South China Morning Post (furzy)
India
After Victory in Gujarat, BJP's War Against Minorities Likely to Gain Momentum The Wire (J-LS)

In victory, BJP smells defeat, while Congress tastes an opportunity Asia Times (J-LS)
MSF survey provides clear evidence of the Burmese military's mass murder WSWS
Hundreds of migrants out in open along Serbia's EU borders– ABC (furzy)
Carles Puigdemont plots Catalan election comeback Financial Times
Brexit
UK cannot have a special deal for the City, says EU's Brexit negotiator Guardian. Not news if you have been paying attention.

From Poitico's daily European newsletter:

Bring down the (Chatham) House — Stefaan De Rynck scopes out the future relationship

In a remarkable on-record speech at the fabled Chatham House in London, De Rynck, a senior adviser to the EU's chief Brexit negotiator Michel Barnier, offered up a riveting preview of Phase 2 negotiations.

Among the highlights: Brussels still views the U.K.'s demands as contradictory, and therefore somewhat illogical; the U.K., in De Rynck's view, pretty much has zero chance of a deal on financial passporting if it insists on leaving the single market; and — never mind that the Commission and Council have yet to issue detailed negotiating directives — the future-relationship talks will involve "the stability of the European Continent, defense, security, foreign policy, and issues of justice, home affairs, police cooperation, counter-terrorism and those kind of issues."

De Rynck opened by saying, "It's important for us in the team of Michel Barnier, the chief negotiator's team, to contribute to the U.K. public debate." And, boy, contribute he did.

While noting with some pleasure that the "sufficient progress" designation allowed him to look beyond citizens' rights, money and Ireland, De Rynck said there was still work left from Phase 1. "We have reached sufficient progress, but it is not full progress on all of these issues," he said.

He added that "there are still a number of separation or disentanglement issues that need to be negotiated. Euratom is one of the more important ones."

But De Rynck quickly moved on to the topic of future relations and a trade agreement, the material that allowed Prime Minister Theresa May to pounce later and accuse him of contradicting his boss, Barnier.

De Rynck said the EU was aiming to end a transition period in conjunction with the EU's current long-term budget plan. "The end of 2020 seems indeed like a natural endpoint for that implementation period or transition," he said.

Expect the City to react most strong, however, to his comments on the future of the U.K.'s financial services industry — or rather the lack of a future in the EU. De Rynck said he saw no way to allow the financial "passporting" coveted by the U.K. to continue after Brexit. He added, "Each free trade agreement is tailor-made … to come back to the mathematics of pluses and minuses, what you cannot do is square an FTA circle into a single market. And that is one of the key issues that we will have to live with and clarify quickly: There can be no sector-by-sector participation in the single market."

Note that this is consistent with our commentary, including that the EU sees the end of the transition period as the end of 2020.

Britain faces Brexit dilemma over ties with rest of the world Financial Times. Note the FT ran essentially the same story months ago but apparently no one was paying attention.

All well and good, except this does not work for Ireland:

Michel Barnier showed this slide to EU leaders last week. For EU shows how UK red lines leave FTA as only option. pic.twitter.com/1QadsCe1tY

— Jennifer Rankin (@JenniferMerode) December 19, 2017
Twitter suspends Britain First leaders BBC
British Media Against Corbyn Real News
HMS Queen Elizabeth: Leak found on new aircraft carrier BBC. Vlade: "So first the new 'super sub' runs aground, then the new carrier leaks… Yay for the UK's new position in the world…."
Syraqistan
New Cold War
Jill Stein Will Hand Over Russia-Related Communications to Senate Committee Intercept. Help me.

Led by Dianne Feinstein, Democrats are exploiting Russiagate to eliminate the political opposition to their left. The innuendo spread against Stein and the Green Party contains all the classical elements of McCarthyism. https://t.co/B0KRBlTZ5L

— Max Blumenthal (@MaxBlumenthal) December 18, 2017
Trump Transition
Tax "Reform"
The Major Tax Changes in the Republican Bill Bloomberg

The Final Version of the G.O.P. Tax Bill Is a Corrupt, Cruel, Budget-Busting Hairball New Yorker (furzy)

Republicans Are Growing the Deficit to Cut Welfare Programs Atlantic

Republicans face backlash over last-minute tax bill provisions Financial Times. Readers in Maine: call and give Susan Collins hell. Per the Journal, she has committed to vote yes. You won't change her mind, but you should tell her she should never run for office again in Maine, and if you voted for her in the past, you are appalled at her betrayal.
In America and beyond, the spirit behind public lands is at risk Guardian. Resilc: "The idea of a public good is non-Merkin."
Amtrak train derails in Washington State on inaugural run Christian Science Monitor. Later reports say it was going 80 MPH on a section of track where it was supposed to go 30 MPH.
California's legal weed is going to have a huge pesticide problem Vice (resilc)
Sex in Politics…Not!
Democrats now regret pushing Al Franken to resign The Week (Judy B)

US judge Alex Kozinski resigns for sexual misconduct BBC

Why the #MeToo Movement Should Be Ready for a Backlash Politico. About time. I know personally of men who were subjected to utterly false charges by women who were (in one case) vindictive over weak grades (when all the other faculty members were even more negative on this student's performance and potential) and knew they had nothing to lose, and (in another) who was seriously impaired psychologically (a Stage 4 alcoholic who had gotten pregnant at 13 and had a habit of taking all her clothes off in front of people. She even tried it with me). And this isn't even a full list. And it is much worse in academia.

MEET THE WOMEN WORRIED ABOUT #METOO Spiked (Chuck L). Importnant. This is key:

I am concerned that sex itself seems increasingly to be seen as dirty, and as a violation, a form of assault, so that we're repackaging an old prudery in progressive wrapping paper. I am concerned that we are well on our way to demonising, if not criminalising, all male desire.
The Doug Jones Victory Belongs to the People of Alabama, Not Just African-Americans Benjamin Studebaker (UserFriendly)
Ta-Nehisi Coates is the neoliberal face of the black freedom struggle Guardian
What American-History Classes Aren't Teaching Atlantic (resilc)
Divorce Is Making American Families 66% Bigger Bloomberg. Better headlines, please. "Remarriage is Making American Families Bigger…"
Class Warfare
Employers would pocket $5.8 billion of workers' tips under Trump administration's proposed 'tip stealing' rule Economic Policy Institute
Antidote du jour (Kittie Wilson via Lawrence H):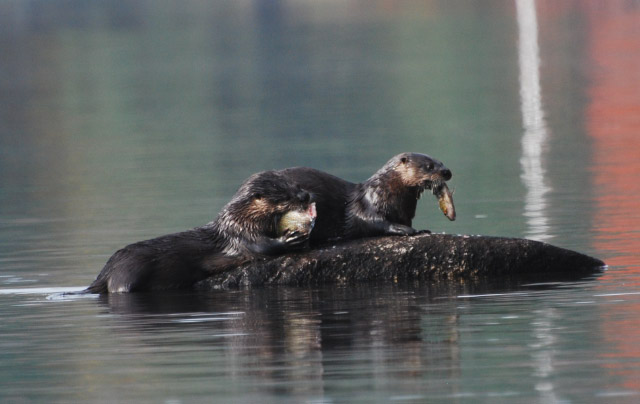 See yesterday's Links and Antidote du Jour here