New York City Has Genetically Distinct 'Uptown' and 'Downtown' Rats Atlantic (Pat)
Truffle the puppy from York sees snow for the first time BBC
Giant West Antarctic iceberg disintegrates PhysOrg (Chuck L)
Germany removes Tesla from subsidies list as too pricey Reuters
Controversial Study Claims 'Smartphone Addiction' Alters the Brain Inverse. A junk study trying to confirm a popular hypothesis. Sample size too small on top of the other problems noted in the write up.
Bitcoin loses over a fifth of its value in less than 24 hours Reuters (furzy)
Bitcoin: an investment mania for the fake news era Financial Times
China
Short Sellers May Be Fueling China's Worst Bond Rout in Four Years Bloomberg

The US Opium Wars: China, Burma and the CIA Counterpunch

Assessing 'the China factor' in Kenya and Zimbabwe Asia Times
Trump administration escalates threat to "utterly destroy" North Korea Defend Democracy
Brexit
EU holds hard line as Brexit talks enter frenzied weekend Politico

Tusk vows Irish border veto The Times
Syraqistan
151 UN states vote to disavow Israeli ties to Jerusalem Jerusalem Post (Kevin W)

Putin Is a Force in the Syria Talks, With Trump on the Sidelines Bloomberg

Exclusive: Mideast nuclear plan backers bragged of support of top Trump aide Flynn Reuters (furzy)
New Cold War
Cheap dignity of the Ukrainian revolution Oriental Review (Chuck L). Important. Summarizes an Italian documentary that challenges the US/orthodox narrative about the snipings in Maidan.
Western Nuke Nations to Boycott Nobel Ceremony Defend Democracy
Big Brother is Watching You Watch
L'affaire Flynn
The Scalp-Taking of Gen. Flynn Consortium News (Chuck L, furzy). Important. Key section:

What is arguably most disturbing about this case is that then-National Security Adviser Flynn was pushed into a perjury trap by Obama administration holdovers at the Justice Department who concocted an unorthodox legal rationale for subjecting Flynn to an FBI interrogation four days after he took office, testing Flynn's recollection of the conversations while the FBI agents had transcripts of the calls intercepted by the National Security Agency.

Flynn plea brings Mueller closer to the White House The Hill

Flynn's Devastating Confessions: Trump Colluded With Israel, Tried To Fulfill Campaign Promises Moon of Alabama

Analysis: Despite Flynn, Trump not done yet DW

Here's the full "clarification" @BrianRoss read on-air on "World News" tonight pic.twitter.com/bY2dE7QUmr

— Oliver Darcy (@oliverdarcy) December 2, 2017
Tax "Reform". I am bummed that the Senate passed this garbage barge. If you are a voter in a state of one of the Senators that was on the iffy list, like Susan Collins, call or write their office and give them hell for not sticking to their guns. The bill still has to go through reconciliation. The other hope, which is looking thin, is that Doug Jones wins in Alabama.
Senate passes tax overhaul, securing major GOP victory The Hill

GOP's List of Economists Backing Tax Cut Includes Ghosts, Office Assistants, Ex-Felons, and a Sprinkling of Real Economists Intercept

Senate GOP repeals ObamaCare mandate The Hill

History Suggests Democrats Unlikely To Repeal Unpopular Tax Bill If It Passes Shadowproof (Darius)

Lambert calls this "beta whinging":

It is getting nasty on the floor of the senate. Democrats hammering on provision of Trump/GOP bill that gives windfall to Hillsdale College (just Hillsdale College), which is funded by Devos (huge Republican donors) family.

— David Rothschild (@DavMicRot) December 2, 2017

But we have this (hat tip JohnnyGL):

Here's the exchange where @SenSanders takes on @marcorubio and @pattoomey on the Senate floor and the Republicans "let the cat out of the box" on cutting Social Security.

Tell your Senators to vote NO on the #TrumpTaxScam! 888-516-5820 #NotOnePenny #FightFor15 #GOPTaxPlan pic.twitter.com/V5L4ewi8qJ

— Fight For 15 (@fightfor15) December 1, 2017

A Capitol Hill Scorekeeper Eviscerates the G.O.P.'s Tax Math New Yorker (furzy)

It would be interesting to see the numbers, but I'm guessing the last time corporations got a bailout this big with so little accountability was probably at the beginning of Obama's administration with his Wall Street bailout. https://t.co/UiEWrKpGEl

— M.P. (@OmanReagan) December 2, 2017
Trump Transition
'Abused' Tillerson loses clout on world stage, diplomats say Politico
Dasvidaniya, Donna Brazile, the Dismal Dollar Democrat Counterpunch
Sex in Politics…Not!
She Says She Quit Her Campaign Job After He Harassed Her. Now He's In Congress. BuzzFeed

Democrats Call For Rep. Ruben Kihuen To Resign After Sexual Harassment Claim Huffington Post
Why women fear a backlash over #MeToo BBC. See the discussion of the "Pence rule". Lambert, when he was working in Corporate America and became a manager (late 1990s), adopted an even more stringent version: never be alone with a female staff member at his firm.
Pittsburgh's Water System Is Why We Shouldn't Run America Like a Business Nation (furzy)
Only in Suburbia. Bob recommends the comments too:
Today in Questions People Ask Extension Agents: "Is there a way to neuter a walnut tree so it stops producing nuts?"

— Peter "Yes, like the drink" Coffey (@petercoffey) November 28, 2017
Global manufacturing hits multiyear high Financial Times
Will Uber Ever Stop The Bleeding? Bloomberg. More than a year after Hubert Horan's series, is Uber's top reporter finally coming around?
Uber legal chief warns staff not to spy on rivals Financial Times
The 92-Year-Old Woman Who Is Still Shaking Up Wall Street Wall Street Journal
Class Warfare
Antidote du jour (Stephen L):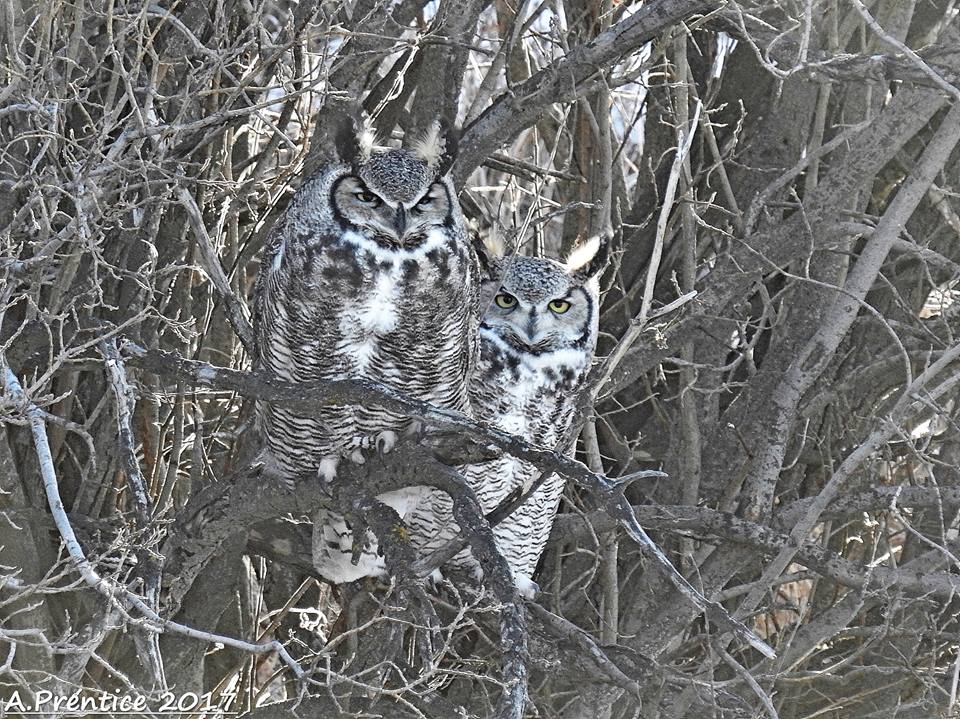 See yesterday's Links and Antidote du Jour here.