99% of These Sea Turtles Are Turning Female—Here's Why National Geographic
Could we retrofit Antarctica's glaciers to keep them from collapsing? Grist
Silicon gains ground in quantum-computing race Nature
CES Was Full of Useless Robots and Machines That Don't Work Daily Beast
At CES, Spectre haunted tech executives in public and private meetings MarketWatch
Sony looks to reboot 1990s glory days with relaunch of robot dog FT
The search for the next president of the New York Federal Reserve is a big deal Economic Policy Institute
The lesson for diagnosing a bubble FT
Ready or Not for the Next Recession? Project Syndicate
Bitcoin Mania NYRB. The article is quite sober; well worth a read.
Uber is working with Toyota to create a vehicle and system that is built for ride-sharing Recode
Legal marijuana cuts violence says US study, as medical-use laws see crime fall Guardian (Re Silc).
Brexit
The week that Brexit plumbed new depths of absurdity The Brexit Blog (RS).
Venezuela government, opposition conclude talks without agreement Reuters
China?
India
Seven Manual Scavengers Died in Seven Days. Why Is There Still Silence? The Wire

Breach of World's Largest Database Prompts Overhaul in India Bloomberg
Syraqistan
Tunisia's government on Saturday announced an increase in aid Agence France Presse

Russians asking for help after swarming drone attacks Asia Times (Re Silc). Except for the payloads, interestingly lo-tech, but deployed by an organization with a sophisticated command structure.
Trump Transition
Trump unapologetic despite storm over 'vile and racist' comments FT
'Wrong button' sends out false missile alert Honolulu Star-Advertiser
2016 Post Mortem
Trump Benefited From 'Extraordinary' Influx Of 'Dark Money' In Final Days Of 2016 Campaign: Study International Business Times. Thomas Ferguson's study, which you read about at NC two days ago.
Victory: Constitution Pipeline Request Denied by FERC EcoWatch
Democrats in Disarray
What these early-20th-century scholars got right about 21st-century politics Vox
Centrist Think Tanks Won't Save Our Cities Gar Alperowitz, In These Times
The Caucasian Panthers: Meet the Rednecks Armed, Ready and 'Bout That Anti-Racist Life The Root
The Voters Abandoning Donald Trump The Atlantic
Big Brother Is Watching You Watch
Predicting Crime in SF- a toy WMD Orlando Torres. WMD = "Weapon of Math Destruction."
Health Care
Smoking penalties, ER fees, premiums on the poor: How states want to shrink Medicaid WaPo
Guillotine Watch
Will Anyone Rent This Apartment for $100,000 a Month? Bloomberg
Berkeley Is Collapsing in on Itself The American Conservative
The Radical Media School Training a Generation of Left-Wing Pundits Vice
Truth On The Marionettes Habeus Questus. "I am writing this to show a great example of building power by intersecting the work inside and outside of institutions." Very interesting.
Mark Wahlberg Donates $1.5M In Michelle Williams' Name To #TimesUp Legal Fund Deadline Hollywood
Class Warfare
Boycott Spectrum, Support Unions, Striking Queens Worker Urges Kew Gardens Patch

The Real Reason for Walmart's Wage Hike Politico

German workers strike for right to two-year, 28-hour working week Guardian

The Psychology of Inequality The New Yorker. "People who are made to feel deprived see themselves as less competent. They are more susceptible to conspiracy theories. And they are more likely to have medical problems."
Your smartphone?is making you? stupid, antisocial ? and unhealthy ?. So why can't you put it down❔⁉️ Globe and Mail
A Field Guide to Deception MIT Technology Review (DL).
The Stick Is an Unsung Hero of Human Evolution Nautilus
Antidote du jour (via):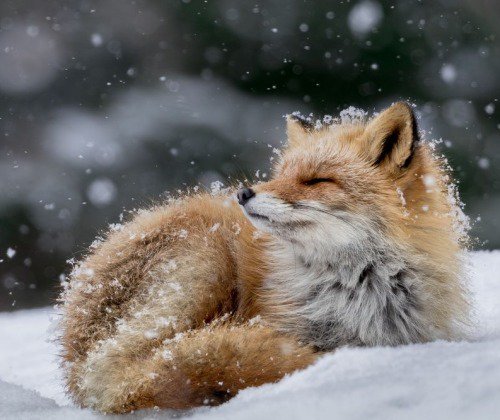 Bonus Antidote (DK):
The kea is a rare, stately, olive-green parrot native to New Zealand's South Island. They are fiercely intelligent, mischievous, and clever — and that impish spirit has got them in trouble. They've been redirecting traffic pic.twitter.com/fIGdWVOZiL

— Atlas Obscura (@atlasobscura) January 12, 2018
Wait 'til the keas encounter robot cars…
See yesterday's Links and Antidote du Jour here.