I know Jerri-Lynn wished you Happy New Year yesterday, but let me add my wishes today!
NZ revelers build sand island to defy alcohol ban, authorities admire their ingenuity RT (Kevin W)
Six dogs rescued from Liverpool multistorey car park gutted by fire Guardian
How Migrating Birds Use Weather Conditions to Calculate the Best Route With the Least Resistance LaughingSquid (resilc)
Horrifying moment a horse collapses in the street during London's spectacular New Year's Day parade Daily Mail. FWIW, one of my nieces was marching in this parade. Frustrating that the article doesn't say whether the horse was ultimately OK or not.
Airports Across U.S. Were Hit With Hours-Long Customs Glitch Time. Lambert: "And JFK is a hell-hole even when the computers are working."
New Year's Message and Warning from a War Correspondent OffGuardian (JTM)
Flood and severe weather alerts as Storms Eleanor and Fionn sweep across the Atlantic threatening 70mph winds and heavy rain in the first week of 2018 Daily Mail. Warning to eastern US and Canadian readers: you aren't the only ones suffering from the wrath of the Weather Gods.
"As much death as you want": UC Berkeley's Stuart Russell on "Slaughterbots" Bulletin of the Atomic Scientists (guurst). From last month, still germane.
Nepal bans solo climbers from Mount Everest under new rules BBC (Chuck L)
Bitcoin tensions rise as investors claim banks freezing their accounts Sydney Morning Herald (Kevin W)
Bitcoin Starts New Year by Declining, First Time Since 2015 Bloomberg
Want to Be Happy? Think Like an Old Person New York Times
China?
North Korea
South Korea welcomes Kim Jong-un's call for Olympic talks BBC
Brussels prepares for battle over EU budget contributions Financial Times. Admittedly, the EU is not the Eurozone, but this is one of many cases where not understanding MMT makes problems more difficult than they need be.
Brexit
2018: the year that Brexit gets real and the year for getting real about Brexit Chris Grey (guurst)

Brexit: a belief in success Richard North. From the very first quote I read from him, I have always taken David Davis to be stupid. But the depth of stupidity on display here takes a special talent.

Lord Adonis quits government role in stinging letter BBC (guurst). A must read for those in the UK.
Rail fare rises: Season ticket prices have soared by up to 50% since Tories took power in 2010, Labour reveals Independent
Guindos cifra en 1.000 millones el coste de la crisis soberanista en Cataluña El Pais. Yes, El Pais….
Syraqistan
Why did protests erupt in Iran? Al Jazeera (resilc)

Iran protests have violent night; at least 13 dead overall Associated Press

Iran – Early U.S. Support For Rioters Hints At A Larger Plan Moon of Alabama. Lambert: "Starts organic, then hijacked. Neatly parallel strategies between the handling of foreign and domestic insurgencies, if indeed for elites such a distinction can be said to exist."

Trump Calls for Change in 'Failing' Iran as Protests Turn Fatal Bloomberg Resilc: "And I call for change in USA USA."

Pakistan Has Given 'Nothing but Lies and Deceit' in Exchange for US Assistance, Says Trump The Wire (J-LS)

The Man Who Jumped Counterpunch. Chuck L: "The compelling clarity of Uri Avnery as applied to the Israel-Palestine future."

Palestinians are watching Saudi Arabia closely Al Jazeera (UserFriendly)
Unsurprisingly news of the #IranProtests dominated newspaper headlines this morning. Here are a few from across the political spectrum. I'll translate headlines in the thread below. pic.twitter.com/w3xWVrqBCN

— Nilo Tabrizy (@ntabrizy) December 31, 2017
Imperial Collapse Watch
The Future the US Military is Constructing: a Giant, Armed Nervous System Defense One. Martha r: "From 9/26, still germane." Lambert: "Oooh, a ginormous single point of failure!"

From LeMay to McMaster: The Pentagon's Difficult Relationship with Deterrence War on the Rocks (resilc)
Trump Transition
Tax "Reform"
Cuomo spending economic development funds for property tax ad New York Post (UserFriendly)
Democrats in Disarray
Just When You Thought Democrats Couldn't Get Any More Oblivious… Current Affairs (martha r)
From Martha r: "Not a good look for the Greens":
Im not leaving out anything. I just don't have any photos or video from that time period. If you want to share i would love so receive and amplify. Ita about remembering Erica. Not any party or candidates. I was with her for Bernie. She didn't do much with the greens. https://t.co/IgEHfji58Y

— Blackstar Flower (@BlackstarFlower) January 1, 2018
Lambert took great interest in Black Lives Matter (he was following it long before it got national attention), Erica Garner, and of course the elections. This is not definitive, but from Lambert via e-mail:
Garner did attend a GP rally in the Bronx in October 2016:

https://medium.com/@jlowell/jill-steins-rally-in-south-bronx-swamped-with-ex-sanders-supporters-39f54ce7d43b

And here:

https://sydneymonfries.atavist.com/jill-stein-calls-for-political-revolution-at-south-bronx-rally

Erica Garner, the daughter of Eric Garner— an unarmed black man killed by police in 2014 and whose name has become tantamount to the Black Lives Matter Movement —made an impassioned plea to the audience to vote with their "conscience" and touched on Baraka's theme of fear in this election.

Garner another Bernie-turned-Stein supporter expressed concerns about both major party candidates. Stating that if Clinton become president it will be "more of the same", while also claiming that the previous Clinton administration did little for black lives. She very simply condemned Trump as a "racist and a fraud".

"I'm not scared to reject the politics of fear," Garner said. "This November we have a choice to make and I'm not telling you who to choose but I'm telling you to reject any choice that is bad for you and your people."

I don't recall Garner on the trail with Stein, or making advertisements with her, or formally endorsing here. There is no endorsement here, if that's what Baraka is implying.
North Carolina no longer a democracy News & Observer (martha r)
South Florida's Real Estate Reckoning Could Be Closer Than You Think Bloomberg
Historic Secwepemc Declaration Against Kinder Morgan Women's Declaration. Martha r: "Undated. Worth signing, also reading for the info."
Time's Up: Hollywood women launch campaign to fight sexual harassment Guardian
Major Hacker Conference Organizers Accused of Ignoring Harassment, Enabling Abusers Gizmodo (Chuck L). Wowsers. The allegations go way beyond grey areas and include assault.
KRS pensioners sue hedge fund giants, financial advisers and former leadership for crippling Kentucky's pension system InsiderLouisville (Chris Tobe). More on this soon…
Class Warfare
Antidote du jour (resilc). A New Year's leap near Arlington, VA: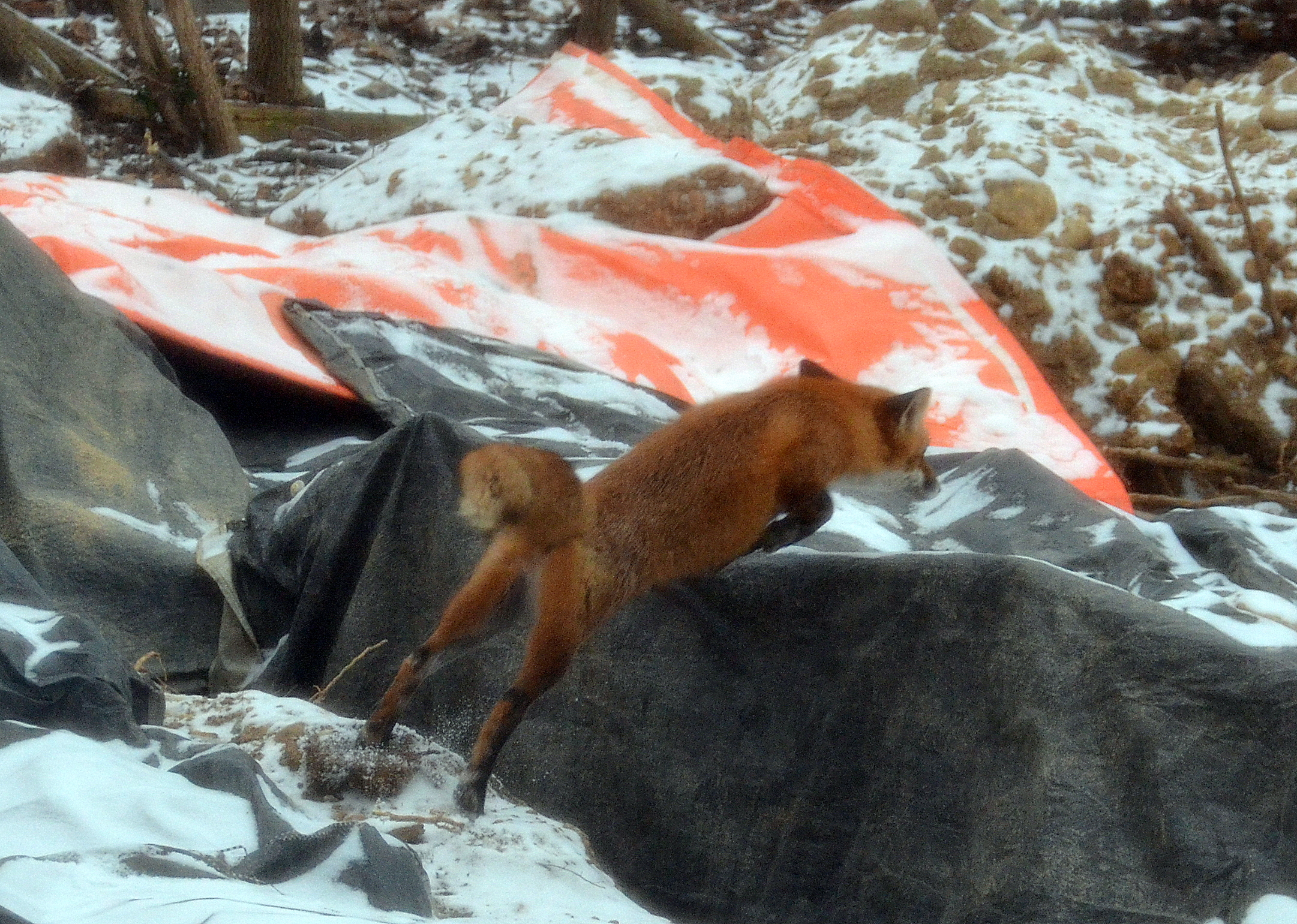 And from Johan L: "Attaching a Joel Meyerowitz photo, taken in 1965 at JFK airport, that a family member sent me. I found it quite stunning."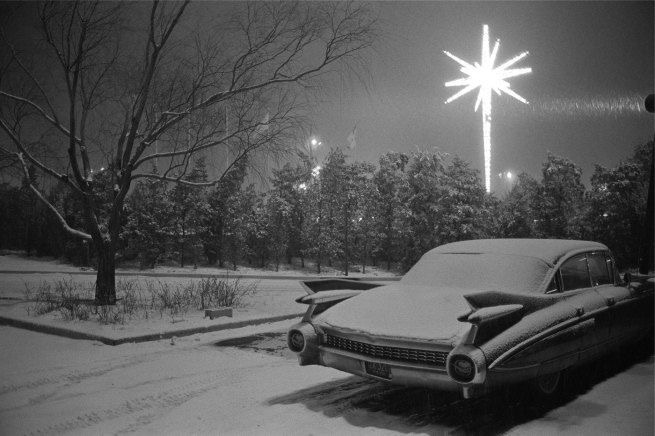 See yesterday's Links and Antidote du Jour here.