A salamander with a genome 10 times the size of ours regrows lost limbs Ars Technica
Vernacular Economics: How Building Codes & Taxes Shape Regional Architecture 99% Invisible
Robert Parry's Legacy and the Future of Consortiumnews Consortium News
Wrath of the Centurions LRB. About My Lai.
Spermageddon: Why the human race could be infertile in 50 years Telegraph. More substance here than the mere clickbait headline.
The idea that everything from spoons to stones are conscious is gaining academic credibility Quartz. Chuck L: "I'd say it's time to get your tinfoil hat out of storage, but these are serious people; Roger Penrose for example."
'It Was the First Time I Cried in the Operating Room' Der Spiegel
The Internet Makes Life Better and Safer for Sex Workers. Obviously. Reason (Chuck L)
Japanese don't need digital currency as they love cash, BOJ says SCMP
Big Brother IS Watching You Watch
Fitness tracking app gives away location of secret US army bases Guardian (The Rev Kev)

Americans Wanted More Privacy Protections. Congress Gave Them Fewer. Slate

The Mexican Border-Crossing App That Suddenly Disappeared Motherboard
Once around the blockchain: Funds Europe interview with Ken Tregidgo Funds Europe (Richard Smith)
'Jackpotting': new hack attack makes ATMs spit out cash like slot machines SCMP
Tesla's giant battery in Australia made around $1 million in just a few days Elektrek. Chuck L:  Based on what I recall from US wholesale electricity costs back when I was paying closer attention, $1K/MWh sounds to me like a high price for off-peak charging power and $14K is an insanely high sell-back price. I vividly recall the pearl-clutching at one of m y clients back in the 90s when a 500MW coal-fired unit tripped during a record high summer peak and they had to pay about $2K/MWh for replacement power. This was in a Great Plains state and a part of the eastern USA grid. The incremental production cost of that unit was about $20/MWh, IIRC.
The fact that the loss of one unit in South Australia drove the frequency down 0.3 Hz suggests that the SA power system is operated as an island, that is it's not connected to to the grids of other states. Unless things have changed significantly since my days in the industry, here in North American by the time the frequency dips a tenth of a hertz the grid is in deep shit.
Health Care
We're treated like drug addicts': As America fights opioid addiction, the healthcare system is failing people who live with chronic pain Business Insider

One chart shows how this year's flu season is the scariest in years MarketWatch. Note the lack of IV bags is making it more difficult to treat victims.
Guillotine Watch
Atlanta 'safe house' lists for $14.7 million WaPo (Dr. Kevin)
India
India's Asean embrace: Unlike China, Southeast Asian countries do not have a problem with India's rise Times of India

Indian Workers Headed Towards a 'Vulnerable' Future, Confirms New ILO Report Newsclick
China
Puerto Rico
Puerto Rico Wants to Stall Creditors. That Went Badly in 1842 Bloomberg
Brexit
Brexit's impact on small businesses: the experts may be spot on after al The Conversation

Brexit: where is that cake now, Boris? EUReferendum.com
North Korea
Peace Is Still Possible Jacobin
Imperial Collapse Watch
Underestimating American Collapse American Conservative
U.S. farmers have much to lose if NAFTA deal collapses Reuters (furzy)
Class Warfare
You Can't Trust Capitalists Jacobin

Does America have a caste system? The Conversation
Modern Asia's "Win-Win" Model Has Averted War Between Turkey, Iran and Russia Eurasia Future (bwilli123)
Russian economy under Putin: Quality of life tripled, foreign debt fell 75% RT (WS). I know this is RT, so the usual caveats apply, but just the same, if true, this sure looks interesting.
New Cold War
British government's new 'anti-fake news' unit has been tried before – and it got out of hand The Conversation
Syraqistan
US blinks under Turkish pressure in Syria Asia Times

In case I die: Why Afghans keep notes in their pockets Al Jazeera

A Modest Proposal to dismember Syria … Sic Semper Tyrannis. Re Silc: "The French and British created the state of Syria in pursuit of their imperial interests and now, in association with the US and Saudi Arabia, they seek to destroy it. Jordan? This is laughable. Jordan is yet another artifact of the post WW1 re-structuring of the ecumenical empire that the Sublime Porte had more or less governed for hundreds of years in the name of Islam. For the Jordanians to sign on to the destruction of Syria is worse than a crime. It is stupid. Have the Jordanians no sense at all of what may be their fate when greater powers find them inconvenient."
Trump Transition
Antidote du Jour: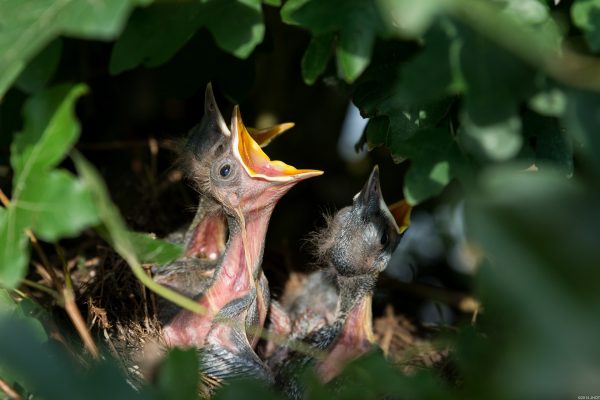 See yesterday's Links and Antidote du Jour here.