By Lambert Strether of Corrente.
Trade
"Trade Deficit Up 5 Percent in Trump's First Year, Raising Stakes for Quick NAFTA Replacement Deal that Stops Outsourcing, China Trade Action" (PDF) [Public Citizen]. "Contrary to candidate Donald Trump's pledge to speedily reduce the U.S. trade deficit, in Trump's first year in office the goods trade deficit is up 5 percent overall from last year, with the China trade deficit larger than last year and a 8 percent increase in the North American Free Trade Agreement deficit. Trump has not exercised his available executive authority to fulfill campaign pledges to limit imports, including those from firms that outsource jobs; label China a currency manipulator; revoke trade agreement waivers on 'Buy America' procurement policies that outsource U.S. tax dollars to purchase imports for government use; or limit government contracts to firms that outsource jobs. 'Right now, the same trade policy that Trump attacked ferociously and promised to speedily replace is still in place,' said Lori Wallach. 'The first-year Trump jump in the U.S. trade deficit adds urgency to the administration actually securing a NAFTA replacement deal that ends NAFTA's job outsourcing incentives and implementing a new China trade policy.'"
"Trump actually did little to try to 'fix' the trade deficit in 2017 and arguably made it worse by signing new tax legislation that is expected to add $1.5 trillion to the U.S. budget deficit over the next 10 years. At the same time, the economy has consistently done well throughout Trump's first year in office, which in turn tends to push the trade gap ever wider because Americans are spending more on goods and services, many of which are imported from abroad" [Politico].
"It's a matter of time before Trump and China embrace the TPP" [South China Morning Post]. "It is STRANGE that the world's two largest economies are excluded from a regional free-trade pact…. Since Adam Smith first expounded it, the theory of free economics has always prevailed; trade will only benefit all under the all-important dictum of comparative advantage. And the eventual birth of the world's largest and freest trading bloc, comprising the world's three largest economies, will once again prove this tenet of capitalism."
Politics
2020
"Bernie may run again: But have Democrats learned anything from his 2016 campaign?" [Salon]. Yes. Yes, they have. They have learned never to speak of Bernie's $27-per-donor campaign, because that might impair relations with their big dollar owners donors.
2018
"While most in the political world accept the premise that the Republican majority in the House is in real danger, not everyone understands exactly where the GOP is in peril. Even a cursory glance at the map below of where the most at-risk Republican seats are reveals that it is hardy an even distribution across the country—instead, there are pockets and patterns" [Charles Cook, Cook Political Report]. Handy map:

More: "David Wasserman, House Editor for The Cook Political Report, points out: 'If Midwestern and rural seats will decide the Senate, the House will be decided by the suburbs. Of particular concern for Republicans are districts that include both liberal/upscale zip codes and/or major colleges and universities, and working class, pro-Trump regions. That's where Republicans could suffer the most as a result of an enthusiasm gap between revved-up Democratic voters and the Trump base.' …. The old adage of the late Democratic Speaker Tip O'Neill that 'all politics is local' ignored the fact that about once a decade, we used to see wave elections, and now they are occurring at much greater frequency. The only comfort for the GOP is that we still have nine full months before Election Day for things to change." Waves in 2006, 2010, and 2014. Voters keep voting for change. Change keeps not happening, or at least not for the better. How long can that pattern continue?

"Dems dominate GOP in cash race for key seats" [The Hill]. "Of the dozens of Democratic challengers who outpaced GOP incumbents, 22 of them are in races listed on the nonpartisan election handicapper Cook Political Report's 86 top battleground House races. Democrats need a net gain of 24 seats to take back the majority."

"Trump was elected by a dedicated plurality, promising to shake up Washington's comfortable self-centered ways on both sides of the aisle. He's certainly shaken things up from a style perspective, even going after his own party's establishment leaders. Trump has, in fact, invented the political equivalent of fracking, finding and creating vast reservoirs of subterranean turmoil to exploit for sometimes murky reasons" [McClatchy]. Alternatively: "Quick! What big midterm policy goals are Democrats driving as alternatives to Trump and the GOP? You know, the positive talking points they recite in unison day after day on every channel that will have them?" Russia! Oh, wait. You said "policy goal." #MedicareForAll? Lol no.

UPDATE Wisconsin: "Dane County is undergoing an economic boom, but its one-sided politics have huge consequences" [Journal-Sentinel]. " Amid all the defeats and disasters Democrats have suffered in Wisconsin, there's one spot on the map that gets brighter for them all the time. The capital city and its suburbs compose one of America's premier "blue" bastions. Dane County's liberal tilt is nothing new. But obscured by the Democratic Party's statewide losses since 2010 is the rapid, relentless growth of its voting power." Alert reader Left in Wisconsin comments:

Lots of interesting tidbits and some good photos (esp if you are curious about profit margins in the electronic health records business). Madison and Dane County are exploding with growth and becoming much bluer, which puts both parties in a conundrum: the pro-business R's are having a harder time running against Madison, which is the fastest growing and the only part of the state that attracts young people from out of state; but also the identitarian D's are more bubbled than ever.

UPDATE Vermont: "A Transformational Candidate: Hallquist Plans to Run for Vermont Governor" [Seven Days]. "Politically, Hallquist is a little tough to pin down. She's in favor of single-payer health care and full legalization of cannabis and believes in a robust social safety net. But when asked if she identifies with a particular party, she cited the Republican former governor and senator George Aiken as 'my favorite Democrat. He's the kind of person I want to emulate.' She's a fiscal disciplinarian with an emphasis on efficiency. 'I was one of the first American experts in lean manufacturing," she says of the waste-minimizing, production-maximizing approach pioneered by Toyota — and touted by Scott as a way to reinvent state government. "Lean has been part of my whole life.'" Fiscal discipline being appropriate for the state level, Vermont not being a currency issuer.
Realignment and Legitimacy
UPDATE "Mary Beth Cahill to serve as DNC interim CEO" [The Hill]. The Democratic National Committee (DNC) announced Thursday that former director of public liaison for President Clinton and longtime Democratic operative Mary Beth Cahill will serve as the committee's interim CEO." Well, I'm sure that Cahill will be totes even-handed and neutral. After all, Perez was.

UPDATE "The real fascists are the friends we made along the way" [The Outline]. "When Trump took office, the better part of the American commentariat was convinced that he was a fascist… What is strange is that nothing in the past six months of Trump's ineptitude has done anything to curb any of this hysteria. Despite the failures, despite the lack of any indication that this White House possesses a coherent notion of strategy (much less an actual strategy), despite the fact that a Senate unable to pass the health care repeal they've spent seven years campaigning on is unlikely to pass a emergency powers enabling act, the scolding anti-fascism of our analysts continues… What [the #resistance] does, more than anything else, is say no to politics. When the choice is to be a fascist or to #resist, it hardly matters what the #resistance really stands for. Asking is suspect. Demanding that it stand for more is treason. Criticism of the #resistance or, more essentially, of its well-positioned and self-professed leaders, amounts to giving aid and comfort to the enemy — the Nazis! — and so the only acceptable course of action is to fall in line."

UPDATE "In this formulation, racism is not a system but an inherent quality within an individual, proof of which comes when they publicly espouse racist views or use racist language. By formally classifying Trump 'a racist' ('calling him out'), well-to-do liberals are able to implicitly deem themselves 'non-racists' while keeping the pervasiveness of the attitude that Africa and Haiti are shitholes where it belongs: swept well under the rug" [The Nation].

UPDATE "'Mind-bending' reversal now has Dems defending FBI, Bush" [McClatchy]. "A CNN survey released in January found that a slight majority, or 54 percent, of Democrats have a favorable view toward the former president, up a whopping 43 points from 11 percent recorded a decade ago." But does it play in the suburbs?

UPDATE "'Ballot Harvesting': Something Is Rotten in California, and Heading Your Way Soon" [Washington Babylon]. From December 2017, but extremely important: "To get right to the point, the emerging political 'art' of 'ballot harvesting' is sketchy at best and flat-out corrupt at worst. Since you've probably never heard of it, ballot harvesting is the practice of hand delivering another person's mail-in or early ballot to a polling place. It is often performed by paid door-to-door canvassers or volunteers working for political candidates. In the fall of 2016, a California Assembly bill was signed into law that allowed for unlimited ballot harvesting. What makes this especially worrisome is that half of Californians vote by mail, and that share is growing." One-party rule….
Stats Watch
Lambert here: I take an "Open Thread" day, and Mr. Market goes nuts. Readers, my bad. The problem with being a bear is always timing, isn't it?
JOLTS, December 2017: "Job openings are clearly slowing, down 2.8 percent in December to 5.811 million which is well below Econoday's low estimate" [Econoday]. "Quits are on the rise, at 3.259 million for a 3.1 percent December gain that lift the quits rate by 1 tenth to 2.2 percent. This rate is still modest but upward movement here hints at rising confidence among workers to switch jobs in what could signal rising pressure for wages. But it is the falloff in openings that headlines this report, suggesting that labor-market demand may in fact be cooling in what could be a welcome plus for an economy at or very near full employment." Quelle horreur! And: "Job openings are mostly moving sideways at a high level, and quits are increasing year-over-year. This is a solid report" [Calculated Risk]. And:
When the financial markets are in panic mode, it's hard to get investors and economists to pay attention to lower-impact economic reports. Still, part of the issue hurting the stock market is a fear that wage inflation and a hot jobs market will stoke real inflation across the economy as a whole. What if this notion is already at risk?" [247 Wall Street]. "The jobs market remains quite strong, but the number of job openings in December was actually at a seven-month low." So there's hope?
International Trade, December 2017: "In bad news for fourth-quarter GDP revisions, the nation's trade gap widened more sharply than expected in December" [Econoday]. "Demand for foreign goods is bad for GDP but it does point to a very strong national appetite. Exports are on the rise which reflects the strength of global demand and also the decline in the dollar which, on the varying measures, fell about 10 percent during last year. For GDP which came in at an initial 2.6 percent annualized rate in the fourth quarter and was held down heavily by net exports, today's data look to be an even bigger negative for the second estimate later this month." "National appetite"? And: "The data in this series wobbles and the 3 month rolling averages are the best way to look at this series. The 3 month averages are increasing for exports and increasing for imports. However, imports are expanding faster than exports – thus the trade balance worsened" [Econintersect].
Purchasing Managers Services Index, January 2018 (yesterday): "Growth in the services PMI held at a moderate 53.3 in the final reading for January, a 9-month low and unchanged from the mid-month flash and down 4 tenths from December" [Econoday]. "Slowing output is behind the headline moderation but details show plenty of strength including job growth which remains solid and especially order data with new orders expanding at 4-month high while backlog orders rose at a nearly 3-year high. Another key sign of strength comes from prices with selling prices showing increasing traction and input costs, especially for fuel, continuing to rise. Despite the headline, this report is pointing to a solid 2018 start for the bulk of the U.S. economy."
Institute For Supply Management Non-Manufacturing Index, January 2018 (yesterday): "ISM non-manufacturing sample is reporting some of the very best conditions in the 20-year history of this series" [Econoday]. "Very solid growth looks to be in store for 2018 based on the January results of like those of ISM and Markit. The economy ended 2017 on a strong note and appears to have carried the momentum into 2018." And: "Typically to start the year, [Tony Nieves, chair of the ISM's Non-Manufacturing Business Survey Committee] said non-manufacturing activity is average in January, with things starting to heat up in February, but with confidence where it is, coupled with more companies moving forward with capital expenditures plans, it shows they are moving forward and spending at a faster rate." Capital expenditures is something you want a capitalist economy doing. And but: "Seems the two US service sector surveys are a bit at odds with each other" [Mosler Economics]. ("Moderate" vs "best conditions" EVAH.)
Employment Situation, January 2018 (Friday): "Note how the year over year growth rate continues it's 3 year decline, and is in 'stall speed' with no sign of reversal. And last I heard a .1 change in the work week hours is equal to about 100,000 jobs, so the .2 drop last month offsets the 200,000 new jobs" [Mosler Economics].
Shipping: "Heavy-duty truck orders in January hit highest monthly levels in nearly 12 years" [DC Velocity]. "New orders for heavy-duty trucks soared in January to their highest monthly levels since March 2006 as carriers and lessors emboldened by a red-hot freight market and higher rates placed their bets on thousands of units of supply, according to preliminary data from the industry's top two trackers of commercial fleet activity."
Shipping: "The International Air Transport Association (IATA) recently released full-year 2017 data for global air freight markets showing that global demand grew by 9.0%. This was more than double the 3.6% annual growth recorded in 2016" [Logistics Management].
Retail: "LL Bean starts employee buyouts, ends pension plan" [Bangor Daily News]. "The measures, announced last February, started Jan. 1, with the aim of reducing its workforce by 500 full-time people, or 10 percent of its 5,000 employees, said L.L. Bean spokeswoman Carolyn Beem. Of L.L. Bean's total employees, 4,000 are in Maine working in manufacturing, call centers, stores and administrative offices." Oh no….
The Bezzle: "Exclusive: U.S. consumer protection official puts Equifax probe on ice – sources" [Reuters]. "Mick Mulvaney, head of the Consumer Financial Protection Bureau, has pulled back from a full-scale probe of how Equifax Inc failed to protect the personal data of millions of consumers, according to people familiar with the matter."
The Bezzle: "The Company Behind Many Surprise Emergency Room Bills" [New York Times]. "Before EmCare, about 6 percent of patient visits in the hospital's emergency room were billed for the most complex, expensive level of care. After EmCare arrived, nearly 28 percent got the highest-level billing code." See NC on corruption in medical coding here and here.
The Bezzle: "Adam Neumann, a co-founder of WeWork and its CEO, admits that his company is overvalued, if you're looking merely at desks leased or rents collected. 'No one is investing in a co-working company worth $20 billion. That doesn't exist,' he told Forbes in 2017" [The Atlantic]. "'Our valuation and size today are than it is on a multiple of revenue.'" Alrighty then.
Mr. Market: "Fidelity suffers temporary outage amid volatile markets" [MarketWatch]. "Fidelity Investments experienced a temporary website outage Tuesday morning. In a note posted on its homepage, Fidelity said it was working to fix the problem. It appears the outage was affecting only the site homepage, as customers were still able to log in to their accounts. Fidelity joins a number of other discount brokerages, mutual-fund firms and digital advisers suffering outages during and after Monday's market rout."
Mr. Market: "'Factor investing' gains popularity" [The Economist]. "Definitions vary, but there are four or five long-established factors that seem to make shares perform differently from the rest of the market: size, value, yield, low volatility and momentum…. [T]he best-known factors have been too successful for too long for it to be a statistical quirk. Broadly, there are two possible explanations. One is that higher returns compensate for some form of risk. Smaller stocks are less liquid and more expensive to manage, for example. Value stocks look cheap because the firms' businesses genuinely are more risky. Though they believe in efficient markets, with no easy ways to outperform, Eugene Fama and Kenneth French, two leading academics, have backed Dimensional Advisors, a fund-management company that uses size and value factors to pick investments. A second explanation relies on behavioural explanations. Momentum may play a role when investors are slow to realise that a company's fortunes have changed for the better; a few cotton on early, driving up the share price, and then others follow suit. The low-volatility effect may be because investors instinctively prefer to buy high-volatility stocks which they believe will produce excess returns, leaving low-volatility stocks comparatively cheap. Another puzzle with anomalies is why they are not arbitraged away…."
Mr. Market: Panic illustrated (1):
Sad photo of Wall Street traders reacting as stock market plunges. pic.twitter.com/671pG4Db4L

— Binyamin Appelbaum (@BCAppelbaum) February 5, 2018
Mr. Market: Panic Illustrated (2):
There's *always* a tweet pic.twitter.com/dmrmzoRwP1

— Shaun Usher (@ShaunUsher) February 5, 2018
Be sure to read the thread.
Tech: "In its latest update on the App Store Apple reported that iOS developers earned $26.5 billion in 2017. A year ago the figure was $20 billion. The growth rate is then about 33%. The cumulative payments to developers can be calculated as $86.5 billion. This amount was generated in a span of less than 10 years, with the first billion paid by June 2010" [Asymco].
The Fed: "St. Louis Fed President Bullard Offers Market Support Over Hot Jobs and Inflation" [247 Wall Street]. "While many Fed watchers only assign high weighting to the Federal Reserve chair, and perhaps the Federal Reserve Bank of New York, the St. Louis Fed runs the Federal Reserve Economic Data, or FRED, that is used by so many economists and market watchers for actual economic report tracking through time and for historical perspectives."
Rapture Index: Closes down 1 on Wild Weather. "The lack of activity has downgraded this category" [Rapture Ready]. Record High, October 10, 2016: 189. Current: 185,
Five Horsemen: "The Fab Five are all up in the first hour of trading, though Apple still lags the S&P 500" [Hat Tip, Jim Haygood].
Today's Fear & Greed Index: 17 Extreme Fear (previous close: 40, Fear) [CNN]. One week ago: 68 (Greed). (0 is Extreme Fear; 100 is Extreme Greed. Last updated Feb 4 at 7:00pm.
Our Famously Free Press
The scarlet "R":
WHAT THE ACTUAL FUCK @YouTube ???
? @LeeCamp @RedactedTonight pic.twitter.com/ifkYXyQobO

— #NetNeutrality (@RosettaDrone) February 3, 2018
Gaia
"Erasing a Billion Years of Geologic Time Across the Globe" [Eos]. "The Great Unconformity (GU) is one of geology's deepest mysteries. It is a gap of missing time in the geological record between 100 million and 1 billion years long, and it occurs in different rock sections around the world. When and how the GU came to be is still not totally resolved." That's quite a gap. More: "Now a team of researchers studying the unconformity as it occurs on the Ozark Plateau in the United States has found chemical evidence in rocks suggesting that the GU began forming toward the end of the Precambrian, between about 850 and 680 million years ago. Their evidence implies a culprit behind all of the missing rock: global tectonic uplift associated with the breakup of the ancient supercontinent Rodinia." So now we know how Mother Earth cleans up any problems and reboots: Global tectonic uplift. Good to know.
"California's other drought: A major earthquake is overdue" [The Conversation]. "The earthquake situation in California is actually more dire than people who aren't seismologists like myself may realize. Although many Californians can recount experiencing an earthquake, most have never personally experienced a strong one. For major events, with magnitudes of 7 or greater, California is actually in an earthquake drought. Multiple segments of the expansive San Andreas Fault system are now sufficiently stressed to produce large and damaging events. The good news is that earthquake readiness is part of the state's culture, and earthquake science is advancing …"
Health Care
"Why Desperate Families Are Getting Religion on Health Coverage" [Politico]. "Health care sharing ministries have become a more entrenched part of the health care system than anyone could have possibly imagined eight years ago, when they were quietly exempted from Obamacare's individual mandate penalty. The plans were an afterthought at the time, with only about 150,000 individuals enrolled in the faith-based plans. The exemption was included by Senate Democrats as a seemingly innocuous way to insulate the bill from attacks by Christian conservatives. In the ensuing eight years, however, enrollment in health care sharing ministries has skyrocketed, particularly in states in which the individual insurance market has been beset by spiraling premiums and dwindling competition. As more people look for cheaper alternatives to health insurance, they are stumbling on ministry plans to escape Obamacare's requirements and state oversight, but still satisfy the law's individual mandate which, despite its repeal in the recent tax overhaul, remains in effect until 2019."
Neoliberal Epidemics
"The landscape of despair" [Hudson Valley One]. "Here in the Catskills, we all live in the shadow of the opioid trade. A little more than an hour's drive from Woodstock, in the little Delaware County village of Hobart, is the Mallinckrodt factory, where hundreds of uniformed workers make generic oxycodone for one of the nation's largest suppliers. I don't know what Alanis Morissette would make of an Oxy factory in the middle of a county with a raging opioid problem, but 'ironic' doesn't quite do it justice. It's shameless, is what it is." Lots and lots of good writing and reporting out there…
Guilllotine Watch
"Billionaire fed up with goose poop, says he won't pay his property taxes" [MarketWatch]. "'You can't walk barefoot, can't play Frisbee, can't have your grandchildren run around [said Buffalo Sabres owner Tom Golisano] . . . Here I am paying all this money in taxes, and I can't use my property because of the geese droppings.' 'It's a resident's problem to take care of, not the town's,' [Town supervisor Daniel Marshall] told The Associated Press of the droppings.'" Privatize the Frisbee, socialize the droppings, eh Tom?
Class Warfare
"New Report Finds Class Is a More Potent Predictor of Incarceration Than Race. But Racism Drives It." [The Intercept]. "The results cut against the conventional wisdom on much of the political left, which argues that America's system of mass incarceration is primarily built on racial bias and discrimination…. Lewis's conclusion is similar to that of scholar Cedric Johnson (who is cited as the competing view to Alexander in the report). Johnson, a professor of African-American studies at the University of Illinois at Chicago, argues that 'contemporary patterns of incarceration and police violence are classed in a manner that is not restricted to blacks and whose central dynamics cannot be explained through institutional racism.' Instead, Johnson sees the modern prison state in the United States as a means by which Americans who cannot find decent employment and living standards are discarded."
"'Catalog Of Missing Devices' Compiles The Useful Tech Products DRM Is Preventing Us From Owning" [TechDirt]. "DRM — and its enabler, the anti-circumvention clause of the DMCA — ties customers to printer companies' ink. It ties Keurig coffee fans to Keurig-brand pods. It prevents farmers from repairing their machinery and prevents drivers from tinkering with their cars. It prevents the creation of backups of digital and physical media. It can even keep your cats locked out of their pricey restroom." If DRM really has changed the historical notion of "personal property," that's quite something.
"The Twisted, Confusing Logic of Katie Roiphe's #MeToo Essay in Harper's" [Slate]. "It turns out that Roiphe's essay, which Harper's published on Super Bowl Sunday, falls into many of the same self-devised traps as the #MeToo criticism that's preceded it. She warns of a slippery slope that extends from anonymous accusations of harassment to widespread tarring-and-feathering of wholly innocent men, in the absence of definitive evidence that any wholly innocent men have as of yet been tarred or feathered." I think "wholly" is doing a lot of work, there. Anybody remember Rolling Stone's retracted "A Rape on Campus"? I do, not least because I bought into it, based on my own university town priors.
"A Political Philosophy of Self-Defense" [Boston Review]. "Because communities of color defend themselves as much against a culture of white supremacy as they do against bodily harm, their self-defense undermines existing social hierarchies, ideologies, and identities. If we were to limit ourselves to the language of individual rights, these interconnections would remain concealed. Violence against women (but not only women), for example, has a gendering function, enforcing norms of feminine subordination and vulnerability. Resistance to such violence not only defends the body but also undermines gender and sexual norms, subverting hetero-masculine dominance and the notions of femininity or queerness it perpetuates. Since the social structures and identities of race, gender, class, and ability intersect in our lives, practices of self-defense can and often must challenge structures of oppression on multiple fronts simultaneously."
"Columbia won't bargain with assistants despite union vote" [San Francisco Chronicle].
"Penn grad students just got approval to vote for a union. Here's why that might not happen" [Daily Pennsylvanian].
"University Begins Negotiating Union Election For Grad Students" [Georgetown Voice].
News of the Wired
"African Scribes: Manuscript Culture of Ethiopia" [British Library Asian and African studies blog]. Gorgeous illuminated manuscripts!
"A newly discovered prime number makes its debut" [The Conversation]. 277232917 – 1. News you can use!
"Construct a Perfect Pentagon" [n+1]. On an exciting look at graphics standards manuals!
"Knocking Down a Steel Man: How to Argue Better" [The Merely Real]. "You know when someone makes an argument, and you know you can get away with making it seem like they made a much worse one, so you attack that argument for points? That's strawmanning. Lots of us have done it, even though we shouldn't. But what if we went one step beyond just not doing that? What if we went one better? Then we would be steelmanning, the art of addressing the best form of the other person's argument, even if it's not the one they presented."
"In praise of slow" [Science]. "There really is no race. For me, running isn't about being faster than other runners. Likewise, my goal in research is not to "beat" my colleagues. Mark Rowlands, a philosopher, academic, and runner, argues that running makes us happy because it is a form of play and as such has intrinsic value. I don't run just to eat more peanut butter or to save money on psychotherapy (although these are strong motivating factors in my case). I run because doing so offers a glimpse of life's real value. I now think this is the secret to being happy in research, too. I don't do research only to get invited to conferences, see my name in print, or be promoted. Like running, research is a game with its own intrinsic value. Playing this game of discovery gives me enough joy to keep me going."
* * *
Readers, feel free to contact me at lambert [UNDERSCORE] strether [DOT] corrente [AT] yahoo [DOT] com, with (a) links, and even better (b) sources I should curate regularly, (c) how to send me a check if you are allergic to PayPal, and (d) to find out how to send me images of plants. Vegetables are fine! Fungi are deemed to be honorary plants! If you want your handle to appear as a credit, please place it at the start of your mail in parentheses: (thus). Otherwise, I will anonymize by using your initials. See the previous Water Cooler (with plant) here. Today's plant (Matthew Smith):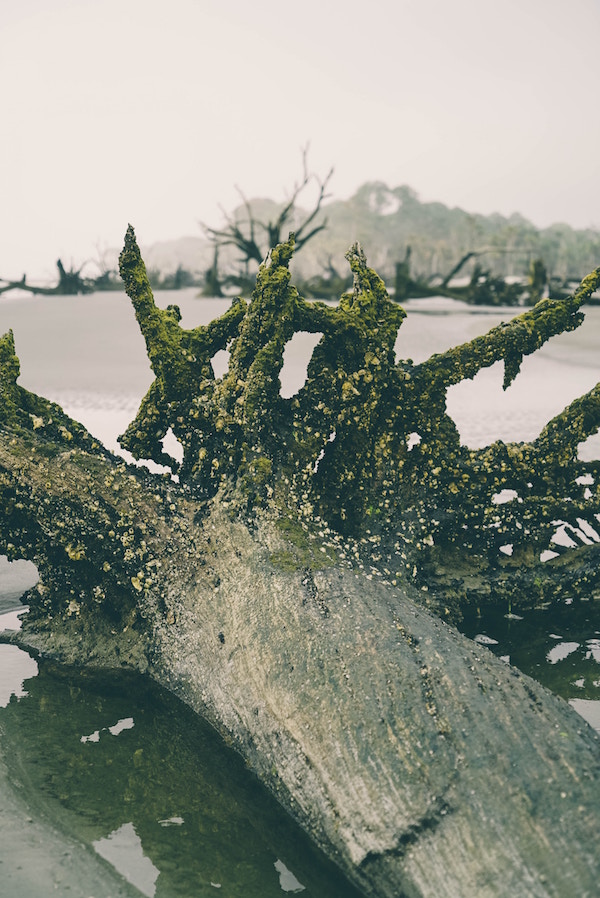 * * *
Readers: Water Cooler is a standalone entity not covered by the NC fundraiser. So do feel free to use the dropdown and click the hat to make a contribution today or any day. Here is why: Regular positive feedback both makes me feel good and lets me know I'm on the right track with coverage. When I get no donations for five or ten days I get worried. More tangibly, a constant trickle of small donations helps me with expenses, and I factor that trickle in when setting fundraising goals. So if you see something you especially appreciate, do feel free to click the hat!
[Readers, I have successfully fiddled with PayPal, and the hat is back! –lambert]