New research suggests toward end of Ice Age, human beings witnessed fires larger than dinosaur killers Phys.org (CL). I think the headline in the original is even more sensational: "Extraordinary Biomass-Burning Episode and Impact Winter Triggered by the Younger Dryas Cosmic Impact ∼12,800 Years Ago."
California and Beyond: The State(s) of The Expanding Drought Weather Underground. "[S]nowpack at just 14 percent of the historical average."
'Silver bullet' to suck CO2 from air and halt climate change ruled out Guardian (DL).
Change is afoot at the top of central banks Economist
Fed Stands Pat, But More Rate Hikes Are On The Way Tim Duy's FedWatch
Alphabet worries investors with rise in Google costs FT
Why the mighty fail – lessons from Nokia South China Morning Post
US bond market sell-off deepens FT
Syraqistan
Saudi, U.A.E. Move to Quell Clashes Threatening Yemen Alliance Bloomberg
Brexit
"No matter how bad you think it is, it's worse." –David Einhorn

There are problems with Brexit in Whitehall.

Here's a small tale of government indecision, prevarication and "no deal" neurosis with big implications. 2 qs:

1. Have you heard of the Road Haulage and truckers bill?

2. Until you do: Is "no deal" planning **really** happening?

— Sam Coates Times (@SamCoatesTimes) February 1, 2018

Theresa May starts another fight she will not finish Politics UK (Richard Smith).
Prices high, investors grumpy in German private equity Handelsblatt
India
Why the Poor Will Not Be the True Beneficiaries of the 'World's Largest Health Programme' The Wire

PSUs, Disinvestment, Public Monies, And The Shape Of Water Bloomberg
China
World's biggest travel rush begins in China Jakarta Post

China's Crypto Crackdown Sends Miners Scurrying to Chilly Canada Bloomberg

China's Middle Class Is Pulling Up the Ladder Behind Itself Foreign Policy
New Cold War
Lambert here, on #ReleaseTheMemo: A memo, absent its supporting evidence, is meta. Hysteria about meta is metameta. Welcome to the Beltway:

The Nunes FBI memo: What you need to know Politico

Furor grows over Nunes intel memo The Hill. The Hill buries the lead: "How and when the Nunes document will be made public remains an open question. Rep. Mike Conaway (R-Texas), a senior member of the Intelligence panel, told reporters earlier in the week that it will likely be [q.v. U.S. Constitution, Article I, Section 6], something that can only be done when the House is in session. The chamber is scheduled to convene for a pro forma session at 4:30 on Friday afternoon." If this indeed happens, it would be an excellent first step toward putting the Intelligence Community under some sort of Constitutional control, so naturally we see principled Democrats supporting it. Oh, wait…

MSNBC's John Heilemann: Ryan no longer on 'Team USA' but on 'Team Nunes' The Hill. Burying the lead again. Heilemann: "This is what Russia wants here. I continue to be baffled by Ryan's behavior."

A Never-Trump Press in Near Panic Over FBI Memo Patrick Buchanan, The American Conservative

Rising White House fear: Nunes memo is a dud Axios

Trump has picked a fight with the FBI. He'll be sorry. Eugene Robinson, WaPo. Savvy!

The Republican Plot Against the F.B.I. Editorial Board (!), NYT

FBI Warns Republican Memo Could Undermine Faith In Massive, Unaccountable Government Secret Agencies The Onion
Breaking 43 Years of Silence, the Last FBI Burglar Tells the Story of Her Years in the Underground The Nation
Trump Transition
Democrats in Disarray
Hypocrite at the good cause parties Thomas Frank, Le Monde Diplomatique. Even though this is partially but effectively paywalled, I'm linking to it because what shows is worth a read, and, apparently, Frank has been blackballed by the U.S. media for Listen, Liberal!; this is first venue I've seen publish him recently, other than "Comment is Free" in the Guardian. Also, as of this writing (3:26AM), this article doesn't come up in a Google search. Odd.

Bernie Keeps Promoting The New Cold War, And Yes, We Need To Talk About It Caitlin Johnstone, Medium
Our Famously Free Press
The Butcher Builders: How Western Journalists Helped Create a Monster in Russia Paste Magazine
Big Brother Is Watching You Watch
UK mass digital surveillance regime ruled unlawful Guardian

The quiet and creeping normalisation of facial recognition technology New Statesman

Florida warden retaliates for article publicizing prison abuses, slave labor and prisoner protest San Francisco Bay View
Health Care
Medicaid covers nearly 104 million medical visits, but that may soon change PBS

Man Uses $1m Win To Finally Visit Doctor, Gets Terminal Cancer Diagnosis, Dies Weeks Later Newsweek
Net Neutrality
Biker Protestor 'Throttles' Traffic Around FCC Headquarters Gizmodo. "Bliss set up traffic cones and rode his bike in the one available lane so that he could 'throttle' traffic, unless drivers wanted to pay a $5 fee. This way, as Ajit Pai has put it, 'consumers can pick the plan that's best for them.'"
Imperial Collapse Watch
Leaks, feasts and sex parties: How 'Fat Leonard' infiltrated the Navy's floating headquarters in Asia WaPo

What Austria's Emperor Franz Joseph Can Teach Trump About War With North Korea The Diplomat

Nation reluctantly admits most service-members are not heroes Duffel Blog
Gallery denies censorship after removing Victorian nymphs painting BBC
On the Road LRB. "The language of the roads is standardised but the handwriting varies hugely. It's not Transport, the round sans serif typeface designed for highway signs in the late 1950s by Margaret Calvert and Jock Kinneir. The official script is Pavement, an elongated form of Transport, but it's only a guide: nearly all the shapes and lettering on road surfaces are hand-painted. Reading the roads every day, you begin to notice the different hands. Some do short, fat-bottomed arrows, with an even triangle for the head; others draw long stems topped with a flashy inverted 'V'." Something for the robot car programmers to consider…
Antidote du jour: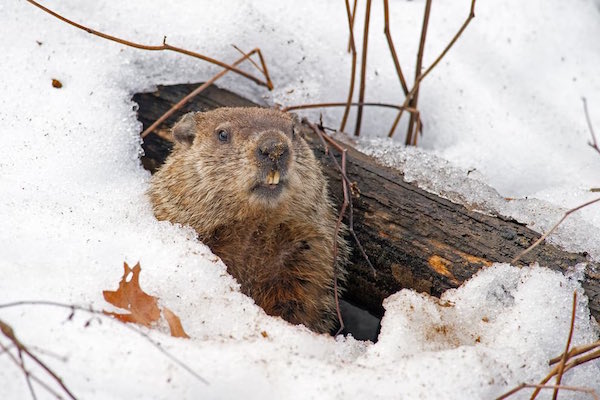 No kidding.
See yesterday's Links and Antidote du Jour here.