Yves here. This is one of those weird days when there doesn't seem to be anything worth writing about. Rest assured, there are some things cooking but none are ready to serve.
Dockless Bike Share Floods into U.S. Cities, With Rides and Clutter would at best be weekend fare. Facebook and Uber's killer car are well covered elsewhere. Gunz isn't really an NC topic, and as much as it is a welcome to see the younger generation taking action, social media action, a day of protests, even big ones, and a correspondingly modest ask (a gun registry???) isn't going to change much. The gun enthusiasts have already made clear that they are not moved by the spectacle of children being shot up.
Also, a very odd bleg. If any of you have access to South African court filings, please ping me at yves-at-nakedcapitalism-dot-com with "South Africa" in the headline. Thanks!
'Beginning of the end?' No new babies for endangered whales PhysOrg (Chuck L) :-(
5 Weird Realities Of Composing Music For Movies And Ads Cracked. Robert H: "There are (usually bad) reasons for everything."
Cannes Artistic Director Explains Netflix Competition Ban Hollywood Reporter. Even though I hardly ever have time to go to a theater, I greatly prefer seeing movies that way (and no, I am not watching them at home as a substitute, it's either in theater or not at all unless I am a guest and have home viewing foisted on me).
More Than 75 Percent of Earth's Land Areas Are 'Broken,' Major Report Finds Motherboard
Climate, Science, and Budget-Politics Counterpunch
Blockchain is on a collision course with EU privacy law Next Web (David L)
Safe spaces used to inhibit free speech on campuses, inquiry finds Guardian (Kevin W). A feature, not a bug.
Money Laundering in Scotland BBC
The authorisation of Versobank AS has been withdrawn Finantsinspektsioon. Richard Smith: "Another crummy Baltic bank bites the dust."
Global antibiotic consumption soars feeding spread of UK 'super-bugs' Telegraph
Antibody removes Alzheimer's plaques, in mice MedicalXpress (Chuck L)
North Korea
North Korea: Kim Jong-un in China for 'unannounced state visit' Guardian. Looks like he was summoned.
China?
US trade report lays bare Chinese government cyber-espionage Asia Times
China and Saudi Arabia Show Anti-Corruption Is Often About Seizing Power Ian Welsh (Bill B)
Catalan leader Carles Puigdemont remanded in custody in Germany Guardian
New Cold War
Russia faces wave of diplomatic expulsions BBC
Trapped schoolchildren called their parents from burning Russian mall — to say goodbye Washington Post (Kevin W)
Syraqistan
Everyone Loves Israel Now Foreign Policy. UserFriendly: "Kill me now."
Big Brother is Watching You Watch
Great, Now an Airline Is Normalizing Casual Fingerprinting Gizmodo
Imperial Collapse Watch
There's Still No Finish Line in Sight for the F-35 Program War is Boring. PlutoniumKun: "Detailed, jaw dropping overview."
Tariff Tantrum
China steps up effort to avert US trade war Financial Times
Trump Transition
Republicans bet their Senate majority on Trump Politico (UserFriendly)
Computers are amazing, but Electronic Health Records are not The Hill. This issue is finally getting out of the medical ghetto.
Some DFLers say Washington Democrats are 'bigfooting' Minn. congressional races Minnesota Public Radio News. Chuck L: "'DCCC officials made it clear money drove their choice to back Craig….'"
Gunz
The Brutal Origins of Gun Rights New Republic
Facebook Fracas
Facebook's privacy practices are under investigation, FTC confirms Guardian

ICE Uses Facebook Data to Find and Track Suspects, Internal Emails Show Intercept (Ron A). See this part:

"For these subpoenas, it's trivially easy for ICE or any other law enforcement agencies to issue," explained Wessler. "They don't require the involvement of a judge ahead of time. It's really just a piece of paper that they've prepared ahead of time, a form, and they fill in a couple of pieces of information about what they're looking for and they self-certify what they're looking for is relevant to an ongoing investigation."

Read the thread in this tweet:

Some context about what's going on here. TL;DR: ICE is using Facebook records to track people down. This isn't because Facebook is doing something wrong; this is legally compelled disclosure. And it highlights some common misconceptions about corporate power. 1/ https://t.co/H6ZZFsscJC

— (((Yonatan Zunger))) (@yonatanzunger) March 27, 2018

Facebook Has Had Countless Privacy Scandals. But This One Is Different. BuzzFeed. Lambert: "Note skepticism of CA efficacy. But story now much bigger than that."

Facebook Acknowledges It Has Been Keeping Records of Android Users' Calls and Texts Slate

The Mash guide to leaving Facebook Daily Mash
More than a million people participated in March for Our Lives protests The Hill
Uber's Killer Car
Arizona is suspending Uber's self-driving car tests after a fatal crash Associated Press

Experience Counts, Particularly in Safety-Critical Areas Intel Newsroom. A marketing piece, but a lot of good info on driverless car tech and some simulations of the Uber murder by car.

Arizona halts Uber self-driving tests; supplier says Uber disabled Volvo safety system before fatality Los Angeles Times (Kevin W). We flagged last week the mention in one of the stories that the lack of any braking suggested the Volvo safety system had been turned off.

Ouch. Mobileye ran the low-quality dash cam footage from the Uber crash through their ADAS system, which was able to identify the pedestrian even without the lidar/radar/full camera data https://t.co/yJbJRp5xwU pic.twitter.com/NwJwdKe9Y6

— Tom Randall (@tsrandall) March 26, 2018
DOJ pot crackdown has yet to hit banks American Banker
Bank Of America Hit With $42M Fine For "Dark Pool" Scheme SafeHaven
Class Warfare
Antidote du jour. See related story. Bighorns are baaack.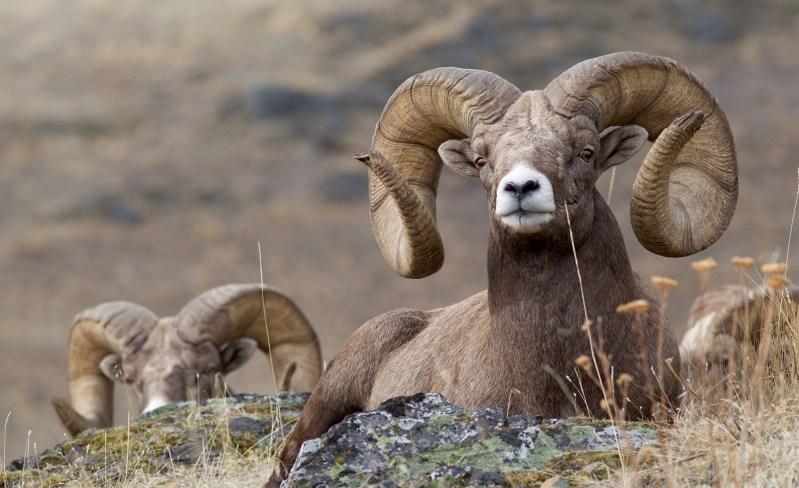 See yesterday's Links and Antidote du Jour here