Mane attraction: Zoo baffled after 18yo lioness mysteriously acquires male hair RT (Kevin W)
Human intelligence can't be transferred to machines Washington Post (furzy)
Mozilla and the NSF Hand Out $400,000 in Prize Money for First Phase of Wireless Innovation Challenge Spectrum IEEE (Robert H)
Longer upgrade cycles and growing purchases of used smartphones said to threaten flagship sales 9to5Google
One in five Melbourne veggie patches contaminated with lead, study finds Sydney Morning Herald (Kevin W). !!!!
Here's Why Environmentalists Are Cheering The Latest Burger At Sonic Drive-In NPR (David L)
Screen teenagers annually for depression, say US doctors Guardian. Help me. Kids will lie either to get meds or look healthy, depending on what outcome they prefer. Plus there is reason to think that messing with the chemistry of developing brains is not such a good idea. Plus what if the child has reason to be depressed, as it he's bullied or had a parent die?
Getting the Inside Dope on Ketamine's Mysterious Ability to Rapidly Relieve Depression Scientific American. Back in the day when I had a gay tech guy who was on the periphery of the gay club scene, even I noticed how many in his circle were ketamine fans and wound up in "K-holes" way too often. Now I wonder if they were all self-medicating without knowing it..
China?
Xi Jinping and the Perils of One-Person Rule in China New Yorker (furzy)

How long does China's President Xi Jinping plan to hold power? Here's the magic number South China Morning Post (furzy)
Korea's 'patriotic prostitutes' for US soldiers get justice at last Asia Times. The South Korean and local governments were running what amounted to sex slavery operations, often knowing the girls were minors to boot.
Brexit
May says red lines will hurt whatever the deal The Times

Not time to nitpick on Brexit – Jacob Rees Mogg BBC. I need to read the speech, but it appears May managed to say very little.

Theresa May warns Eurosceptics to 'face facts' Financial Times. She can't have told them to face very many facts if Rees Mogg wasn't foaming at the mouth. However, I was mistaken, I had thought this was a speech before Parliament, not a City group.

Brexit: rotten at the core Richard North. May appears to have used slightly different verbiage to restate the same unworkable positions. No wonder the Brexiteers are chuffed.
Exclusive: Puigdemont vows to lead Catalan government in exile Guardian
New Cold War
Putin: Listen to Russia Now by Willy B Sic Semper Tyrannis (Rev Kev). Note a gobsmacked Rand guy…

Ukraine shivers as Russia refuses to deliver gas MoneyCentral (Kevin W)

The Grammar of Russiagate Counterpunch
Big Brother is Watching You Watch
Facebook is not getting any bigger in the United States Recode
Trade Warz
Trump Roars; China Yawns Bloomberg (jo6pak)

'Trade Wars Are Good,' Trump Tweets Wall Street Journal (Kevin W). Admittedly apocryphal, but I prefer Elizabeth I per the movie version (Cate Blanchette): "I do not like wars. They have uncertain outcomes."M

Trump Declares "Trade Wars Are Good," Immediately Gets Brutal Awakening Vanity Fair (Kevin W)

Five takeaways on Trump's tariffs The Hill

U.S. Tariff Plan Spurs Global Jockeying Wall Street Journal

EU Threatens Iconic U.S. Brands After Trump Opens Door to Trade War Bloomberg

How a Trump trade war could slow down the global economy Axios

Wilbur Ross snuck industry execs into White House to manipulate 'unglued' Trump into tariff decision: report Raw Story (furzy)

Someone tell Trump the trade war is over. China won South China Morning Post

Trading partners set to punish Trump for steel tariffs The Hill

Ex-Trump adviser sold $31m in shares days before steel tariff revealed Independent
Trump Transition
Defiant John Kelly continues to misrepresent his handling of Rob Porter scandal CNN (furzy)

Justice Dept. urges Congress to rewrite law that handcuffed DEA's opioid enforcement Washington Post
DACA, Good Americans, and Obama's Grim Legacy Counterpunch
'He's JFK With Tattoos and a Bench Press' Politico (Leslie J). JFK? Are you kidding? JFK went to Harvard and was from a super rich family. His father was first head of the SEC and an ambassador to the Britain, remember?
George P Bush's struggle in Texas may signal end of 70-year political dynasty Guardian
Gunz
Wells Fargo reveals it overcharged wealth management clients Financial Times. Forgot to include this yesterday. Wells of course says this was an error. Funny how those errors are to the benefit of Wells' profits.
Have a Seat: Weinstein 'Casting Couch' Statue Pops Up Near Oscar Venue Sputnik International (furzy)
Equifax identifies additional 2.4 million customers hit by data breach Reuters
SEC reportedly subpoenas companies and advisers over ICOs Axois. Way overdue.
Ex-Google recruiter: I was fired for opposing hiring caps on white, Asian male nerds – The Register (Kevin W)
Class Warfare
MSNBC's Big Names Completely Ignore West Virginia Teachers Strike FAIR (UserFriendly)

The Secret Plan To Steal Earth's Remaining Fresh Water Lee Camp

Steve Schwarzman Earns More Than Record Lottery Winners Bloomberg. JTM: "For some definition of earn…"

Parents who housed their three children, 11, 13 and 14 in a filthy four-foot-tall BOX in a garbage-covered corner of the Joshua Tree desert appear in court as friends insist 'they are poor not abusive' Daily Mail

I made a donation and hope those of you who are able will do so too. As Lambert noted yesterday in WaterCooler, the teachers are making and delivering meals to students before they hit the picket line:

Help WV teachers feed their families and students while they're on strike here: https://t.co/4Y44JGUKjs

— Red (@ErinGoudreau) March 1, 2018
Antidote du jour (Tracie H):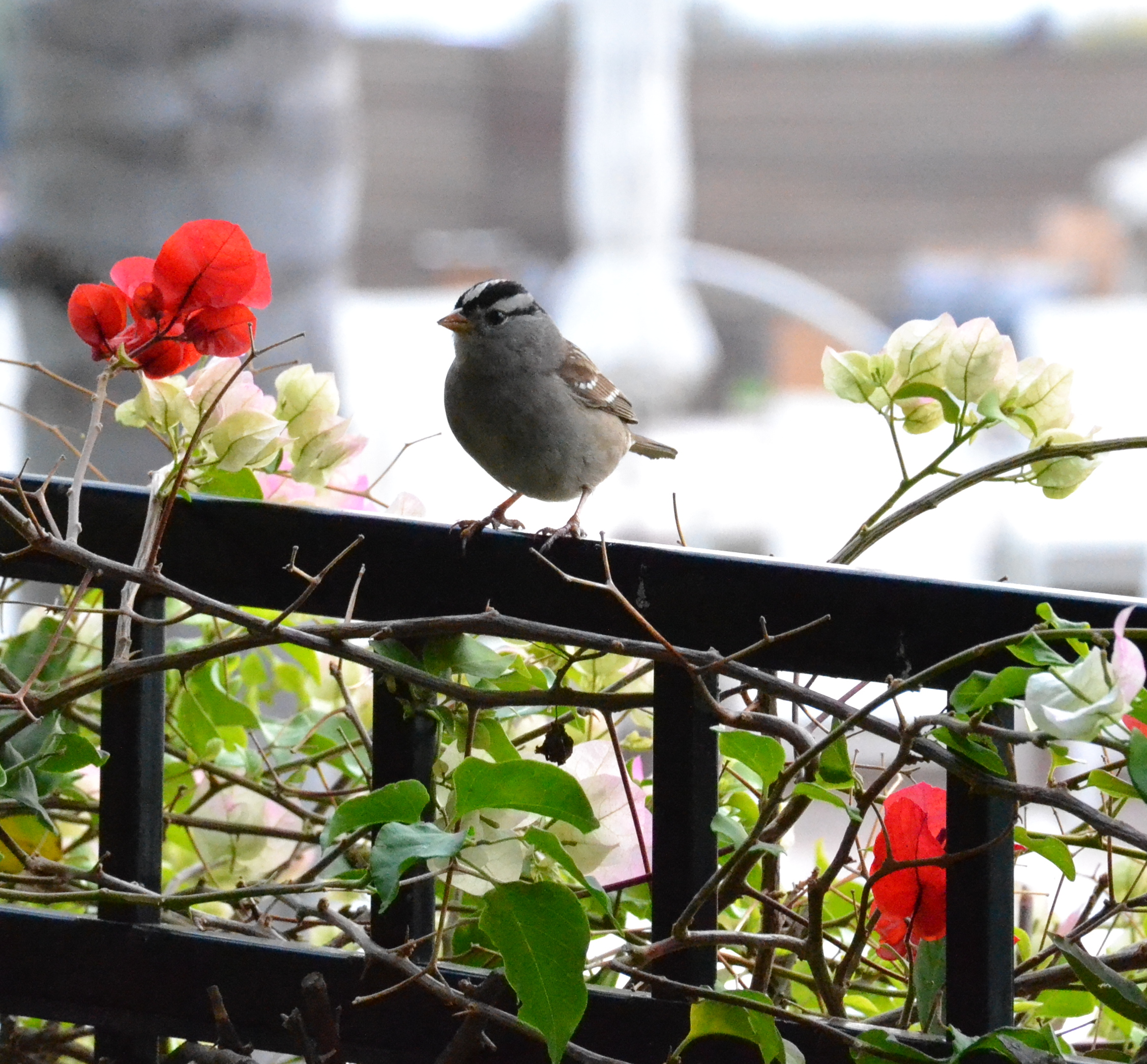 And a bonus video. Richard Smith had trained his two Bengals to do a lot of tricks, but he uses a clicker (supposedly the right way to do it, you click to let them know they performed correctly, and then you give them a treat. That way, if the treat isn't immediately forthcoming, they still know it is on its way). This cat performs without getting any reward other than praise. I think he like having his adorable white front paws admired.
And an even better bonus, from Richard:
If starting your weekend by cleaning a bat is wrong, then I don't want to be right. pic.twitter.com/i3S4zuG2N9

— Paul Bronks (@BoringEnormous) February 23, 2018
See yesterday's Links and Antidote du Jour here.