Where are all the leaders? openDemocracy. On the 50th anniversary of Martin Luther King's assassination.
Deep learning neural network used to detect earthquakes TechXplore (David L)
New study shows seafloor erosion now occurring like coastal land loss PhysOrg
Brexit
Brexit deal should be judged a failure if businesses face 'additional costs' for EU trading, MPs warn Independent

Anger as Remainer MPs insist that Britain should stay permanently shackled to the EU even after Brexit Daily Mail
France's spring strikes: 4 key questions Politico
New Cold War
Porton Down experts unable to verify precise source of novichok Guardian

So remember how we were just discussing how absolutely certain the UK government is that the Skripals were attacked by Russia? And how that certainty was the basis for the worldwide expulsion of Russian diplomats, a major cold war escalation? About that…https://t.co/fTcnFMfe4O

— Caitlin Johnstone (@caitoz) April 3, 2018

Putin calls for probe into poisoning of former spy in UK The Hill

From Politico's daily Europe e-mail:

SALISBURY LATEST: The Organization for the Prohibition of Chemical Weapons (OPCW) will gather today in The Hague for an extraordinary meeting called by Russia over the Salisbury nerve agent attack.

Of A Type Developed By Liars Craig Murray (Chuck L)

Are you pro-Putin? Do you hold secret meetings?' – NY watchdog asks Russian pancake chain Defend Democracy (furzy)
Imperial Collapse Watch
The U.S. Navy Wants to Spend Billions on Aircraft Carriers That Aren't Ready PlutoniumKun
Big Brother is Watching You Watch
Tariff Tantrum
Trump just rolled out a massive list of $50 billion worth of Chinese products that will face new tariffs Business Insider

Trump administration targets $50 billion in Chinese electronics, aerospace and machinery goods with tariffs Washington Post (Kevin W). Note that polls show public disapproval of the tariffs.

Trump and His Tariffs Counterpunch
Trump Tranaition
Can Democrats survive an assault from the left? The Hill
Court Gives Florida 1 Month to Revamp System for Restoring Felons' Voting Rights Governing (UserFriendly)
Cynthia Nixon Starts Campaign For Governor by Attacking Unions UCOMM (Jeff N)
Crypto Exchanges Charge Millions to List Tokens, Report Says Bloomberg. David F proposes a new "mais bien sûr" category….
Black Injustice Tipping Point
Only Black People Prosecuted Under Mississippi Gang Law Since 2010 Jackson Free Press
Gunz
YouTube shooting: Woman shoots 3 before killing herself in San Bruno, California — live updates CBS

>Disgruntled video-maker who expressed anger at YouTube policies ID'd as shooter SF Gate. Wonder if she depended on her YouTube videos for income.
Fake News
Trump Wants to Promote Sinclair? Let Him. Politico (UserFriendly)
Facebook Fracas
The Bezzle
From Dana D: "Jack Ganssle is a programmer who likes to point out bone-headed programming mistakes. From http://www.ganssle.com/tem/tem346.html:

…spent a night in a "Hub by Premier Inn" hotel in London. The room, though small, was very high-tech, and sort of felt like being in a spaceship. The hotel has a very innovative design and cleverly uses limited space. All room functions are controlled by a bedstead switch panel. The next morning, as is my wont, I got up early. The panel had crashed. I couldn't turn any lights on. Reception had to reboot the room.

And a picture from his flight back:
Tesla's Model 3 Is Now America's Best-Selling Electric Car Bloomberg (Kevin W)
John McAfee charges $105,000 per tweet to promote your ICO MarketWatch (EM)
What Kind of Hyper-Enthusiastic Market is this that Blindly Keeps Pursuing Scams to Make a Fortune Overnight, even if They Already Crashed the First Time? Wolf Richter (EM)
Mobile home loan delinquencies are a warning sign for the economy Business Insider (Dr. Kevin)
Bond Market Has A $745 Billion Bet Against the Dollar Bloomberg (furzy)
As opioid crisis evolves, anonymous company loopholes remain a gap FairShare
A note on personal income and spending Angry Bear
Class Warfare
#resist #TuesdayThoughts pic.twitter.com/QSmw2g0cYI

— Occupy Wall Street (@OccupyWallStNYC) April 3, 2018
Antidote du jour (Tracie H):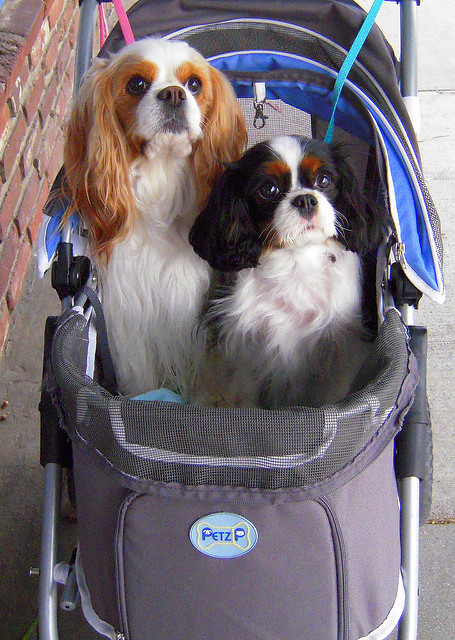 Late to post this bonus antidote from AFXH:
Incredible. From the Kruger National Park page:

"We were following a lioness carrying her cub for around 2kms when we could see she was getting really tired. Suddenly, an elephant showed up and looked as if it was wanting to help the tired lioness!" pic.twitter.com/a2ambIZlym

— Yashar Ali ? (@yashar) April 1, 2018
See yesterday's Links and Antidote du Jour here.