'Tsunami from Heaven': Austrian photographer creates stunning time-lapse of rainstorm (VIDEO) RT (The Rev Kev)
They wobble like jelly, they tap dance: Meet the unusual frogs of the Western Ghats The Hindu
Depression and suicide risk are side effects of more than 200 common drugs Vox
The Day the US Became an Empire Counterpunch. EM: "Happy 120th!"
Spain welcomes disputed Aquarius migrants BBC
Antarctica is melting faster than anyone thought, and we're not ready for the sea level rise that's coming Business Insider (David L)
Tourists and tech bring resilient Iceland back from the brink Guardian
Monticello Officially Recognizes the Rest of Thomas Jefferson's Children AlterNet
Democrats in Disarray
TWO VERY DIFFERENT DEMOCRATS, JOE CROWLEY AND ALEXANDRIA OCASIO-CORTEZ, SQUARED OFF IN DEBATE FRIDAY NIGHT Intercept (User Friendly)
Citibank Fined $100 Million for Manipulating Key Global Interest Rate Fortune (The Rev Kev)
Beautiful Game
Poets and Scoundrels of the Beautiful Game Jacobin

From Russia with love, as Putin kicks off soft power Games Asia Times. Pepe Escobar
Brexit
Brexit: necessary but not sufficient EUReferendum.com
Big Brother IS Watching You Watch
Imperial Collapse Watch
Why Do Air Force Planes Need $10,000 Toilet Seat Covers? American Conservative

The Chomsky Challenge for Americans Truthdig

INTERNAL CIA DOCS: 'ENHANCED INTERROGATION' IS TORTURE WhoWhatWhy.org
Syraqistan
I spoke to Palestinians who still hold the keys to homes they fled decades ago – many are still determined to return Independent. Robert Fisk

Attacking Hodeidah is a deliberate act of cruelty by the Trump administration Independent. Patrick Cockburn.
Class Warfare
Health Care
Ask Your Pharmacist About Paying for Your Prescriptions in Cash Lifehacker. More health care bezzle.

Mother of epileptic 12-year-old demands Home Office be stripped of powers to regulate medicine after cannabis oil 'ordeal' Independent
NIH shuts down controversial $100M drinking study backed by Big Alcohol Ars Technica (Chuck L)
India
India Eyes Unexploited Coal Deposits in Indonesian Papua The Wire
Net Neutrality
Net Neutrality: Maps Show Which States Are Fighting the FCC Repeal Inverse (The Rev Kev)
Trump Transition
Woman swallowed by giant python in Indonesia Guardian. mg: "An anti-antidote!"
Antidote du jour: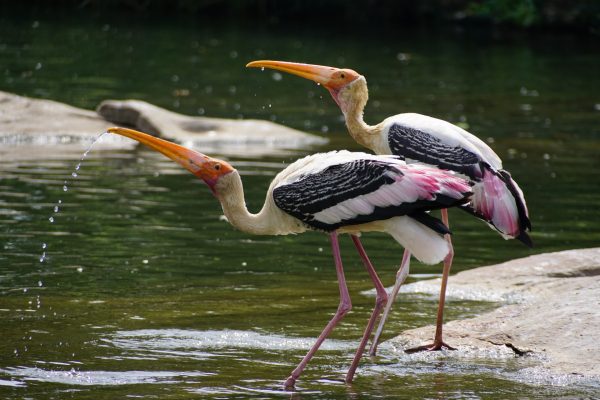 See yesterday's Links and Antidote du Jour here.