Flights of Fancy Poetry Foundation
American History for Truthdiggers: Whose Revolution? (1775-1783) Truthdig. Maj. Danny Sjursen,
'Gooool': The story behind football's battle cries Al Jazeera
American Jekyll, American Hyde The Baffler
Former Thai navy Seal diver Saman Kunan dies inside cave from lack of air Guardian.
vlad: "thought this might happen – this type of diving is in effect committing a suicide by statistics. It's inherently massively risky – you can reduce, but not eliminate the risks, so more dives = more deaths. In this situation, there's also a risk that people get complacent (about the dives) and fail to concentrate, which is deadly.

The lack of air in the cave can have nothing with the death, as the tank would have to be filled outside the cave, so in a way the article is a big red herring (implicitly tying the death with the air in the cave).

That said, it's possible that CO2 levels in the cave are raising too. If they weren't thinking about increased O2 consumption by all that activity (which it looke like they weren't), I hope they do think now about CO2 before someone else dies of that (CO2 scrubbing is an extremely simple and known technology)."
'Aim of Paris Peace Forum to Strengthen Actions of Multilateral Organisations' The Wire. Good luck with that project.
Einstein's theory of relativity passes its toughest test yet NBC News (furzy)
Big Brother IS Watching You Watch
How Smart TVs in Millions of U.S. Homes Track More Than What's on Tonight NYT
Only in America
San Francisco hospital treated Korean tourists' baby with a nap and a bottle of milk formula. The bill was US$18,000 SCMP
Brexit
Brexit: lost souls EUReferendum.com

EU rigidity on Brexit putting lives at risk, says German minister FT
India
India could show the US some spine on Iran, but it would rather flaunt muscle at home Scroll.in
Mexico
AMLO's Mexico Jacobin

Mexico: New president thinks corruption is nation's biggest problem FCPA blog

The Anti-Fraud Movement Behind Andrés Manuel López Obrador's Historic Win Truthout
Chamber's Top Appellate Lawyer Joins Plaintiff-Side Litigation Boutique National Law Journal
OZY Fest Is Bringing Hillary Clinton & Buttload Of Disparate Personalities To Central Park Gothamist. So very, very sorry to miss this! Note the ticket prices.
North Korea
Trump's Investment in North Korea Foreign Policy in Focus
Puerto Rico
Supremes
Justice Kennedy Wasn't A Moderate FiveThirtyEight

US Supremes: Writing Decisions on Matters They Know Nothing about is Part of the Job …Janus v. AFSCME is anExample City Watch
Health Care
Pfizer raises prices on 100 drugs—again—despite backlash from public, lawmakers Ars Technica
Syraqistan
Syria Sitrep – UN Refugee Numbers For Daraa Make No Sense At All Moon of Alabama

For this Iraqi tribe massacred by Isis, fear of the group's return is a constant reality Independent. Patrick Cockburn. Second in a series, Iraq After Isis.
Iran
When America Downed an Iranian Airliner and Celebrated It! Counterpunch

Trump Echoes Iranian Hard-liners American Conservative
NHS at 70
Why private alternatives to the NHS are so much more expensive The Conversation

Getting results: why NHS clinical trials are the envy of the world Guardian
With Serbia and Kosovo both vying for EU membership, the question remains: who won the war? Independent. Robert Fisk.
Class Warfare
Trade Tantrum
The AI arms race: the tech fear behind Donald Trump's trade war with China FT (David L)
Fake News
How Facebook Is Fact-Checking Conservative Sites into Oblivion Pajamas Media (JAM)
Antidote du jour.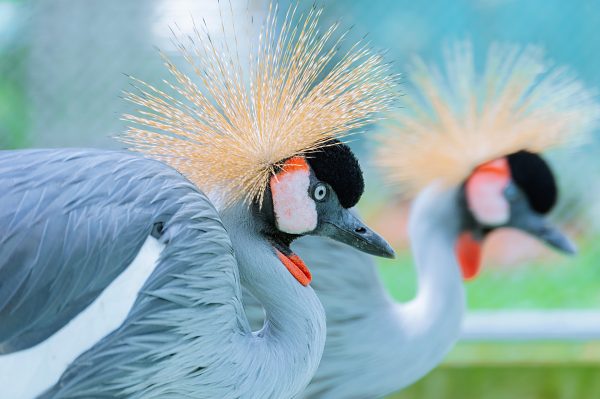 See yesterday's Links and Antidote du Jour here.