By Lambert Strether of Corrente.
Readers, a final, weather-related delay caused me to get a late start. Until I can arrange my mise en place and fire up some content, please talk amongst yourselves. –lambert UPDATE 5:30PM This is still thin, but I'll be back in form tomorrow.
Talk amongst yourselves!
* * *
Trade
"Can Trade Agreements Be a Friend to Labor?" [Dani Rodrik, Project Syndicate]. "In practice, the problem with trade agreements' labor provisions is not that they are too restrictive for developing countries; it is that they may remain largely cosmetic, with little practical effect. A key concern is enforcement. For one thing, charges of labor-rights violations can be brought only by governments, not by trade unions or human rights organizations. By contrast, investment disputes can be launched by corporations themselves."
Politics
2018
47 days until Election Day. 47 days is a long time in politics.

"Democrats' Top-Secret Formula for Victory" [Frank Bruni, New York Times]. "Stop obsessing over ideology. It's about personality." Please kill me now.

"Democratic Primary Turnout Is Up 64%. Will That Matter in November?" [Governing]. "Polling conducted for the Republican National Committee earlier this month and leaked to reporters over the weekend shows that most Republicans — especially strong Trump supporters — don't think Democrats can take over the U.S. House in November. In part, that's because they dismiss the findings of pollsters who predicted Trump's defeat in 2016."

Senate: "New Polls: Tight Senate Races Across the Sun Belt" [Larry Sabato's Crystal Ball]. "Florida, Texas effectively tied; mixed bag for both parties in Arizona, Nevada."

FL Governor: "New Poll Suggests Progressivism More Popular Than Centrism with Florida Democrats" [GritPost]. "A recent poll of 2,000 Florida voters found that…. Democratic gubernatorial nominee Andrew Gillum is beating Republican Ron DeSantis by a comfortable margin…. The poll, which was jointly conducted by Reuters, Ipsos, and the University of Virginia. In the poll of 2,015 Florida adults, 50 percent said they would vote for Gillum in November, and 44 percent said they would cast their ballot for DeSantis. The remaining respondents were undecided. The results are notable given that both Gillum and DeSantis are seen as "base" candidates who represent the leftmost and rightmost factions of their respective parties. The six-point difference between the two candidates, which is outside the four-point "credibility margin," shows that even though Gillum is an advocate of openly progressive positions like Medicare for All, a living wage, and repealing the Stand Your Ground law in Florida, he's still winning enough approval to top DeSantis — at least among this sample of Florida voters." • From what I see on the Twitter, Gillum is walking back #MedicareForAll, and starting to use "affordable care" verbiage. Can readers clarify?

NY-14: "data for politics #22: What happened in the NY-14?" [Data for Progress]. "Clearly, Cynthia Nixon was not simply interchangeable with other progressive candidates for NYC voters. Her defeat, happily, doesn't point to the impotence of progressive policies in the neighborhoods that didn't vote for her." • A good breakdown of the district.

NY Governor: "Cuomo's Win: It's All About the Money" [Matt Taibbi, Rolling Stone]. "The issue that's dividing Democrats is not marijuana legalization, or a $15 minimum wage, or body cameras for cops, or any of a dozen other things. The issue is money. The "real" candidate is inevitably the one that lets donations from Wall Street and the pharmaceutical industry and big tech and military contractors come pouring in. That candidate will always, 100 percent of the time, end up voting against an obvious reform or worsening an existing law." • Taibbi has been on a roll, lately.

NY Governor: "Cuomo: Ocasio-Cortez win was 'a fluke'" [Times-Union]. "With his victory, Cuomo seemed to demonstrate that he was immune to the progressive 'blue wave' disrupting Democratic races across the nation. He noted that he beat his left-leaning opponent by 36 percentage points in Crowley's district, and won easily in all six hotly contested IDC Senate districts in New York City. 'What we saw yesterday was clear and powerful,' he said. 'The turnout yesterday was extraordinary.'" • Note how malleable "Blue Wave" is, conceptually; here the reporter identifies it with progressives. But Democrats identify with Democrats as such, Blue Dogs and all. Also, there's some chatter on the Twitter that Ocasio-Cortez endorsed Ratface Andy, but it's all of the "Look at this YouTube" variety, which I don't trust. There's nothing on ACO's Twitter feed, and a Google news search turns out nothing. Can readers clarify?

TX Senators: "New Polls: Tight Senate Races Across the Sun Belt" [Larry Sabato's Crystal Ball]. "The finding in the Texas Senate race is a more bullish result for Rep. Beto O'Rourke (D, TX-16) than other polls. Sen. Ted Cruz (R-TX) leads by 4.5 points in the RealClearPolitics polling average, and led by nine in a Quinnipiac University poll released on Tuesday. One similarity between this poll and others is that Gov. Greg Abbott (R) is running ahead of Cruz in his own reelection bid, although other polls have shown the incumbent governor with a larger lead. The Crystal Ball rates the Texas Senate race as Leans Republican, and the gubernatorial race as Safe Republican."

VA Senate: "American paradox: Voters want the anger to stop but can't stop being angry" [WaPo]. • Holy moley, it's a puff for former (?) CIA offoer Elissa Slotkin. running as a Democrats.
Realignment and Legitimacy
"In Georgia, a legal battle over electronic vs. paper voting" [WaPo]. "On one side are activists who have sued the state to switch to paper ballots in the November midterm elections to guard against the potential threat of Russian hacking or other foreign interference. On the other is Secretary of State Brian Kemp, who has declared the electronic system secure and contends that moving to paper ballots with less than two months to Election Day will spawn chaos and could undermine confidence among Georgia's 6.8 million voters. Kemp, a Republican endorsed by President Trump — and an outspoken critic of federal election security assistance in 2016 — is running for governor in a competitive, nationally watched race against a Democrat who could become the nation's first black female governor." • Hoo boy.

"The Dance of Partisanship and Districting" (PDF) [Nicholas Stephanopoulos, Harvard Law & Policy Review]. From the abstract: "I then explore how redistricting law has responded to the ebbs and flows of partisanship. In the [the 1960s to the 1980s], courts (properly) focused on nonpartisan line-drawing problems like rural overrepresentation and racial discrimination. In the hyperpartisan [period from the 1990s to the present day], on the other hand, courts have (regrettably) refrained from confronting directly the threat, partisan gerrymandering, that now looms above all others. Instead, courts have either shut their eyes to the danger or sought to curb it indirectly through the redeployment of nonpartisan legal theories."

"Serious design flaw in ESS ExpressVote touchscreen: "permission to cheat'" [Freedom to Tinker]. "But here's the amazingly bad feature: 'The version that we have has an option for both ways,' [Johnson County Election Commissioner Ronnie] Metsker said. 'We instruct the voters to print their ballots so that they can review their paper ballots, but they're not required to do so. If they want to press the button 'cast ballot,' it will cast the ballot, but if they do so they are doing so with full knowledge that they will not see their ballot card, it will instead be cast, scanned, tabulated and dropped in the secure ballot container at the backside of the machine.'… Now it's easy for a hacked machine to cheat undetectably! All the fraudulent vote-counting program has to do is wait until the voter chooses between "cast ballot without inspecting" and "inspect ballot before casting". If the latter, then don't cheat on this ballot. If the former, then change votes how it likes, and print those fraudulent votes on the paper ballot, knowing that the voter has already given up the right to look at it." • Sounds like a selling point.

"Migrants Don't Destroy Traditional Values–The Market Does" [Benjamin Studebaker]. "[T]he same strategies for encouraging efficiency and innovation tend to work everywhere. In the academic literature, when people write about what facilitates prosperity, particularly in a competitive global marketplace, they tend to describe a suite of behaviours which all countries can pursue and sets of institutions which all countries can adopt. To stay competitive, countries have to become more similar to each other. The deviants lose ground. And weak, poor countries get abused by strong, rich countries. This means that the distinctive, traditional 'American' or 'British' values which conflict with these imperatives have to be jettisoned."
Stats Watch
MBA Mortgage Applications, week of September 14, 2018: Rose [Econoday].
Housing Starts, August 2018: "The housing starts and building permits report can be very volatile and the August report confirms the reputation" [Econoday]. "Today's report is definitely a mixed bag but the gain for completions and the surge in multi-family starts are positives."
Current Account, Q2, 2018: "arrowed sharply" [Econoday].
The Bezzle: "Report: Tesla Snared in Justice Department Criminal Probe" [Courthouse News]. "Federal authorities in the Northern District of California are looking at a tweet by Musk in early August in which he said he had lined up the necessary $70 billion to take his company private and would do so once the stock price hit $420. He has since backpedaled on those plans…. But outrage over the tweet hasn't gone away, with short sellers filing a lawsuit and the Securities and Exchange Commission launching a civil inquiry into the matter." • But wait! There's more–
Mr Market: "Tilray Ends Wild Session Higher After Wiping Out 94% Gain" [Bloomberg]. "The stock's wild ride Wednesday is emblamatic of the mania surrounding pot stocks, drawing comparisons to last year's crypto craze that sent investors pouring into Bitcoin and its ilk. Tilray rallied to more than 14 times its July initial public offering price, making it one of the best IPOs in the past decade. The company has a market value that exceeds some mainstream stocks, including American Airlines and Clorox." • Meanwhile, the people who made the market are still in jail…
The Bezzle: "Thai Cave Rescuer Sues Elon Musk Over 'Pedo Guy' Tweet" [Courthouse News] (the complaint). "Unsworth seeks more than $75,000 in damages and a court order to stop further attacks by Musk." • $75K is a modest amount.
Rapture Index: Closes up 1 on Wild Weather. "There has been a large number of hurricanes in world's oceans" [Rapture Ready]. Record High, October 10, 2016: 189. Current: 183. Seems indeed that 180 is a floor.-
Class Warfare
"Vote No Sentiment Escalating at UPS" [Labor Notes]. "Delivery drivers' top complaint is that the deal would allow UPS to create a second tier of 'hybrid drivers' who could deliver packages at a much lower wage. That's the deal-breaker for 20-year driver Eugene Braswell. As far as he's concerned, it's unfair to have workers 'doing the exact same thing that I'm doing, for less money.' And in the long run, he believes selling out future hires will tear the union apart. Someday he'll be a retiree, he said, and disgruntled hybrid drivers could be the ones deciding whether or not to safeguard his pension. He's been comparing notes with his friend Vinnie, a shop steward at the post office, about how the letter carriers union has suffered since an arbitrator imposed a second tier in 2013. 'They have the casuals working for less money, and they've got no unity at all," Braswell said. "We've got to fight that tooth and nail.'" • Two-tier should be fought tooth and nail, and abolised where found (in, for example, Social Security).
News of The Wired
"To flee or not to flee: how the brain decides what to do in the face of danger" [Eurekalert]. "Though it has been many millennia since human lives were regularly threatened by predatory wild animals, the brain circuits that ensured our survival then are still very much alive within us today. "Just like any other animal in nature, our reaction to a threat is invariably one of the following three: escape, fight, or freeze in place with the hope of remaining unnoticed", says Marta Moita, who together with Maria Luisa Vasconcelos led the study conducted at the Champalimaud Centre for the Unknown in Lisbon, Portugal."
"For Trota: Practitioner of Women's Health in the Middle Ages" [The Met]. "The Trotula was believed to have been written by a female practitioner named Trota from Salerno's medical school….. The mysterious Trota sparked my curiosity into learning more about women's health during the Middle Ages. Treatments of particular interest were rose, wormwood, and pennyroyal."
"Now That I Have Cooled to You, or: Born 135 Years Ago Yesterday" [BLCKDGRD]. • William Carlos Williams. I haven't read Williams in years, but now that I've started doing photography, if there is such a thing in the day of the iPhone, he makes more sense to me.
"What Happened to General Magic?" [New York Magazine]. "Magic spun out of Apple in 1990 with much of the original Mac team on board and a bold new product idea: a handheld gadget that they called a "personal communicator." Plugged into a telephone jack, it could handle e-mail, dial phone numbers, and even send SMS- like instant messages—complete with emoji and stickers. It had an app store stocked with downloadable games, music, and programs that could do things like check stock prices and track your expenses. It could take photos with an (optional) camera attachment. There was even a prototype with a touch screen that could make cellular calls and wirelessly surf the then- embryonic web. In other words, General Magic pulled the technological equivalent of a working iPhone out of its proverbial hat—a decade before Apple started working on the real thing. Shortly thereafter, General Magic itself vanished." • Oh well. Worth a read!
* * *
Readers, feel free to contact me at lambert [UNDERSCORE] strether [DOT] corrente [AT] yahoo [DOT] com, with (a) links, and even better (b) sources I should curate regularly, (c) how to send me a check if you are allergic to PayPal, and (d) to find out how to send me images of plants. Vegetables are fine! Fungi are deemed to be honorary plants! If you want your handle to appear as a credit, please place it at the start of your mail in parentheses: (thus). Otherwise, I will anonymize by using your initials. See the previous Water Cooler (with plant) here. Today's plant (via):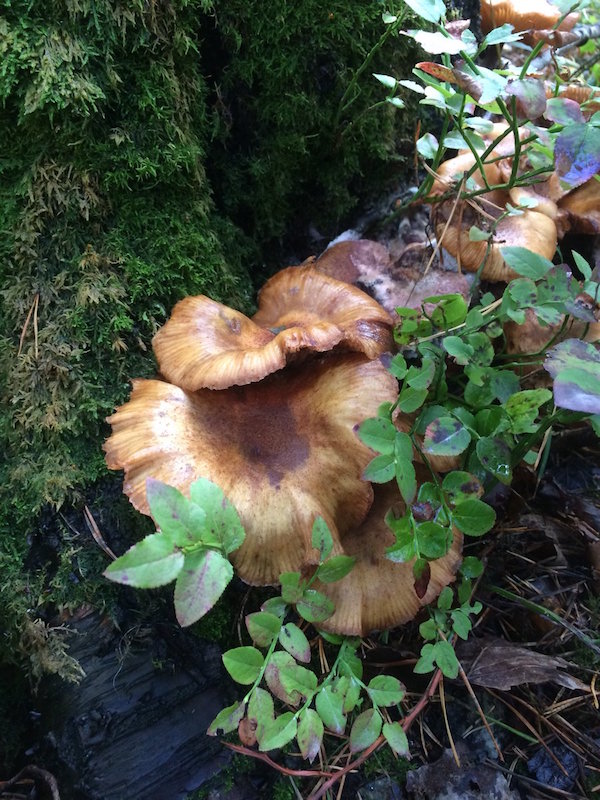 * * *
Readers, I'm still running a bit short on plants. Probably a little soon for fall foliage, or wrapping up the garden, but I'm sure you can find something! How about a project you completed over the summer?
* * *
Readers: Water Cooler is a standalone entity not covered by the annual NC fundraiser. So do feel free to make a contribution today or any day. Here is why: Regular positive feedback both makes me feel good and lets me know I'm on the right track with coverage. When I get no donations for five or ten days I get worried. More tangibly, a constant trickle of small donations helps me with expenses, and I factor that trickle in when setting fundraising goals. So if you see something you especially appreciate, do feel free to click the hat!

To give more, click on the arrow heads to the right of the amount.
If you hate PayPal — even though you can use a credit card or debit card on PayPal — you can email me at lambert [UNDERSCORE] strether [DOT] corrente [AT] yahoo [DOT] com, and I will give you directions on how to send a check.