Scientists say mysterious 'Oumuamua' object could be an alien spacecraft NBC (original). NASA on Oumuamua. So they took one look, and fled?
Ozone layer finally healing after damage caused by aerosols, UN says Guardian
Climate Change Likely to Increase Frequency of Extreme Summer Weather From "Stuck" Jet Stream Patterns Jeff Masters, Weather Underground
Scientists Develop Liquid Fuel That Can Store The Sun's Energy For Up to 18 Years Science Alert (DL). Ten years to commercial release, however.
US Supreme Court allows historic kids' climate lawsuit to go forward Nature
Autopilot makes driver reactions up to three times slower – study CarAdvice
Goldman Sachs has serious questions to answer FT. 1MDB.
Brexit
Italy pressed by other EU nations to redraft budget FT
Syraqistan
US watchdog sees few signs of progress in Afghanistan Star and Stripes. Film at 11.

U.S. reimposes Iran sanctions, Tehran decries 'bullying' Reuters

U.S. Army launches New Warriors Wanted Campaign Commercial Army Update. Urban warfare in the Islamic world. I'm sold. Who wouldn't be?
Under the Pakistani volcano Pepe Escobar, Asia Times
Pakistani porters: The unsung masters of the mountains Times of India
China
China is ready to talk to resolve US trade war, says Vice-President Wang Qishan South China Morning Post

Trade union congress opens amid widespread labour unrest in China China Labor Bulletin

Cute, except maybe not?

Funny footage: Little boy ''transforming'' himself into police car in southern China pic.twitter.com/YMF9MjtRTm

— China Xinhua News (@XHNews) November 2, 2018
New Cold War
US Midterm Elections and Their International Consequences Valdai Discussion Club

Why America Can't Play Russia off Against China The National Interest

The Foreign-Policy Establishment Reeks of Desperation Stephen M. Walt, Foreign Policy
Trump Transition
Five True Things About Mike Pence Down with Tyranny

The Constitution is Crystal Clear On Birthright Citizenship Bruce Fein, The American Conservative
A Rules-Based Order to Keep the Internet Open and Secure Georgetown Journal of international Affairs
Facebook and Google sign up to Tim Berners-Lee 'contract' FT
2018 Midterms
Mapping the Muggleheads: New Orleans and the Marijuana Menace, 1920­–1930 Southern Spaces
Democrats in Disarray
Democrats Are So, So Bad at This Slate (FluffytheObeseCat). "María Urbina, the national political director of the Indivisible grassroots organizing group, noted that a good campaign message comes from 'having who look and feel more like ordinary neighbors.'" • Urbina was Senior Advisor for Hispanic and Asian Affairs in the office of Democratic Leader Harry Reid.

Democratic Party Has Ignored Double Mississippi Senate Races The Intercept
Here's the Real Reason Why Republicans Fear 'Medicare for All' Truthdig (JZ).
Gunz
Q&A: Preparing a small business for a possible attack AP. Where we are.
Imperial Collapse Watch
Cryptography During the French and American Wars in Vietnam (PDF) Phan Duong Hieu and Neal Koblitz, International Association for Cryptologic Research. Fascinating.
Guillotine Watch
As Manhattan's Most Secretive Skyscraper Rises, a Super-Elite Clientele Emerges WSJ

Wealthy Americans Assure Populace That Heavily Armed Floating City Being Built Above Nation Has Nothing To Do With Anything The Onion
Class Warfare
Inside Tesla's factory, a medical clinic designed to ignore injured workers Reveal News

Senior Citizens Are Replacing Teenagers as Fast-Food Workers Bloomberg (UserFriendly).

Lyft drivers sue, argue that they're employees rather than contractors Ars Technica
'Human brain' supercomputer with 1 million processors switched on for first time University of Manchester (jbeech). Interesting, I guess, but last I checked, it didn't take £15million in funding over 20 years to create a brain.
'The Federal Government Does Not Need Revenue' CFO (!).
Antidote du Jour (via):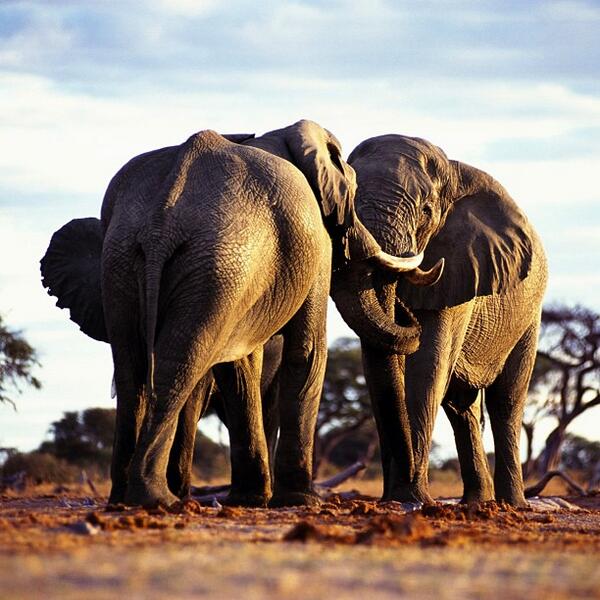 See yesterday's Links and Antidote du Jour here.