These raccoons aren't rabid, they're just 'drunk,' police in West Virginia say USA Today (Kevin W)
Watch: 5-foot long cobra sneaks into businessman's BMW; rescued Mirror Now News
Tickborne diseases such as Lyme hit record highs in the U.S., CDC says CDC (David L)
Passenger complains about lack of window, flight attendant draws him one (PHOTOS) RT (chuck4)
US States Are at Risk for Catastrophic Flood Damage, Climate Scientists Say Inverse (David L)
Watch the warming ocean devour Alaska's coast in this striking time-lapse video Washington Post (furzy)
Electriq~Global Says Its Water-Based Fuel Can Power Your Car Forbes (David L)
New Insights into the Aging Brain EurekaAlert (David L)
New techniques may soon make designer babies a reality – are we ready? New Scientist
Robots Have a Diversity Problem The New New (Dr. Kevin)
Our Richard Smith, pursuer of scammers!
This is a cracking story about murky deals in Uzbekistan from @LeaskyHT with this ? line from @ncsmiff https://t.co/4yj1uRjm80 pic.twitter.com/OKvnfCKfqi

— Oliver Bullough (@OliverBullough) November 14, 2018
Brexit
How Brexit Broke Up Britain New York Review of Books

Tony Blair: The deal isn't a compromise, it's a capitulation Yahoo (Marshall)

Brexit agreement: Theresa May faces MPs' questions BBC. Chart shows the deal needs only qualified majority approval by the EU Council.

Draft Brexit deal ends Britain's easy access to EU financial markets Reuters

Not long off call with PM. She tried to tell me Scotland's 'distinctive' interests had been protected. I pointed out that there isn't a single mention of Scotland in the agreement, that it disregards our interests, and puts Scotland at a serious competitive disadvantage.

— Nicola Sturgeon (@NicolaSturgeon) November 14, 2018

Tellingly, the EC page with the draft agreement was down:
Syraqistan
Big Brother is Watching You Watch
Google Maps keeps track of your conversations with local businesses engadget (David L)
Imperial Collapse Watch
Clapper's Credibility Collapses Consortiumnews (UserFriendly)
Trump Transition
A few words about some of the people on this list. https://t.co/juramGVprS

— Benjamin Wittes (@benjaminwittes) November 14, 2018
Save Us, Al Gore New York Times (David L)
Michael Avenatti, attorney for Stormy Daniels in two lawsuits against Trump, is arrested on suspicion of domestic violence Washington Post (furzy)
California Burning
Any PG&E Bankruptcy Would Pit Bonds Against Burnt Out Homes Bloomberg

'The whole town is gone:' drone video reveals the scale of fire destruction in Paradise YouTube (Kevin W)
Kill Me Now
Hillary Clinton 2020 Rumblings Intensify. God Help Us. YouTube
Gunz
How Doctors And Nurses Cope With The Human Toll Of Gun Violence NPR (David L)
Fake News
Facebook Hired GOP Oppo-Research Firm to Link Protesters to George Soros: Report Daily Beast (furzy)

Delay, Deny and Deflect: How Facebook's Leaders Fought Through Crisis New York Times. "It also tapped its business relationships, lobbying a Jewish civil rights group to cast some criticism of the company as anti-Semitic."

I'm really tired of the weaponization of our Jewish ethnicity by plutocrats. Sheryl Sandberg would resign in shame if she had any. And heads at the ADL should roll. This is not ok. https://t.co/SbEqpIPi6B

— Matt Stoller (@matthewstoller) November 14, 2018
This thread is to congratulate Prof. Steve Keen for having his co-authored paper accepted by the Journal of Ecological Economics, and to thank him for the attached preprint. The correct role of energy in production has been absent from conventional economic theory for centuries. https://t.co/uhMPHS2Sdj

— Limits to Growth (@Limits2Growth) November 14, 2018
Houston Got Hammered By Hurricane Harvey — And Its Buildings Are Partly To Blame NPR (David L)
CalPERS slashed their pensions. Now they're trying to get their money back Sacramento Bee (Kevin W). They have no case but this still looks bad for CalPERS. Makes beneficiaries nervous about their pensions.
Crude's Collapse Is Sending Shockwaves Across Global Markets Bloomberg
US shale oil forecasts too optimistic, even IEA agrees DW
Guillotine Watch
Kim Kardashian's Private Firefighters Expose America's Fault Lines Atlantic (David L)
Class Warfare
Antidote du jour: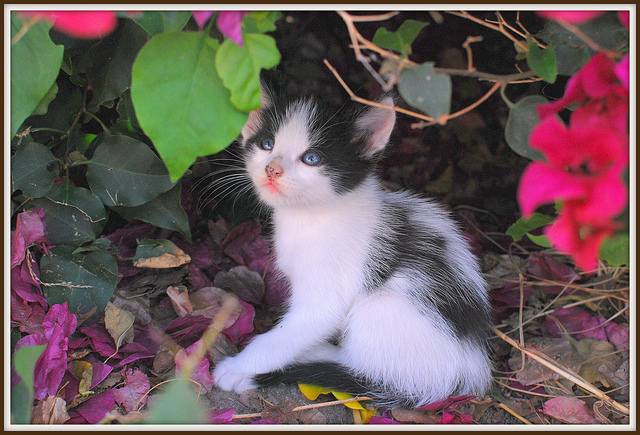 And a bonus from Ignacio: "I hope you enjoy this video as much as I did."
See yesterday's Links and Antidote du Jour here.