Orca recovery task force urges partial ban on whale watching, study of dam removal Seattle Times (furzy)
Flat Earthers descend on Denver for second annual conference Denver Post (Dr. Kevin)
Half of the world's annual precipitation falls in just 12 days, new study finds PhysOrg (Chuck L)
Policies of China, Russia and Canada threaten 5C climate change, study finds Guardian. Resilc: "The current snow in the northeast gets all the attention. Long-term doesn't matter in USA USA."
US City Sea Level Rise Maps Nickolay Lamm Business Insider
A Note on the Role of Energy in Production Science Direct (Micael). Downloadable till Jan. 5.
OpenAI and DeepMind AI system achieves 'superhuman' performance in Pong and Enduro VentureBeat
Surgical robot BOTCHES surgery, kills man on operating table while doctors sipped lattes NaturalNews (Dr. Kevin)
Verizon will launch RCS text messaging in early 2019 Verge
Dodging antibiotic resistance by curbing bacterial evolution PhysOrg (Robert M)
China?
Pence says 'empire and aggression' have no place in Indo-Pacific Reuters. Resilc: "Not The Onion."
Brexit
Could you be the next useless Brexit secretary? Daily Mash

Opinion: Brexit, lies and anarchy DW. Wowsers.

The maths probably won't work for May, however hard she tries Spectator. Very conservative numbers on Ultras who vote against the deal (20 v. the 51 who have signed Stand4Brexit) but also conservative #s on other defections.

Theresa May takes Brexit battle to Eurosceptics Financial Times. You can look on this as she beat back a vote of no confidence attempt or as vlade pointed out, the Ultras lacked the votes to dislodge her and recognized that a failed attempt would strengthen her.

The paranoid fantasy behind Brexit Guardian (Dr. B)
Syraqistan
CIA Concludes Saudi Journalist Was Killed on Crown Prince's Order Wall Street Journal

The Entry of the Commoner Scapegoats in Wahhabeeland Sic Semper Tyrannis. Chuck L: "Pat Lang's snarky take on the scapegoating underway in KSA regarding the Khashoggi murder." Moi: Looks like no one is buying it per the WSJ story.

To ease Turkish pressure on Saudis over killing, White House weighs expelling Erdogan foe NBC. Resilc: "Will Trump have him chopped up and packaged at Krogers, or will he let Erdogan do it in Turkey??"

Paul Ryan Secures His Legacy by Supporting a Brutal War on Yemen Nation (resilc)

Rand Paul: Saudi Arabia is Number One at Spreading Terror The American Conservative. Resilc: "Actually number 2, USA USA has to be number far and away….but we only do gooooooooood terror."
Big Brother is Watching You Watch
Hidden Cameras in Streetlights Bruce Schneier (David L). Previously reported, but some interpretation.
Trump Transition
Trump 'personally answers Mueller Russia questions' BBC

Trump Elevates Coal Lobbyist To Lead EPA EWG

The White House Spat With Jim Acosta Is Not A First Amendment Issue, Julian Assange's Indictment Is One Moon of Alabama (Kevin W)
Court rules Hillary Clinton must answer more questions about her emails Washington Examiner
Nancy Pelosi and the Audacity of Identity Driven Hustles Ghion
Abrams ends fight in Georgia governor's race The Hill
'It's torture': critics step up bid to stop US school using electric shocks on children Guardian
Florida Democratic Party faces questions over vote by-mail signature match correction push – CNN. JTM: "I'm sure this was just inadvertent…"
California Burning
California wildfires: Air quality rated 'world's worst' BBC (David L)
Black Injustice Tipping Point
Virginia Dunkin' Donuts owner calls police on black customer for using free Wi-Fi without purchase Fox (Kevin W)
Fake News
Mark Zuckerberg, missing in inaction BBC (David L)

Facebook shares fall as Sheryl Sandberg defends position Financial Times

The Donald and the Fake News Media Tom Engelhardt
To Cut Taxes, Big-Box Stores Use 'Dark Store Theory' CityLab (Dr. Kevin)
Beloved toy store FAO Schwarz makes its comeback Associated Press (David L)
Boeing hit with what may be first U.S. suit over Lion Air crash Seattle Times (furzy)
Stormy skies for Boeing after Lion Air crash Asia Times
President Obama Repeats the Falsehoods of the New York Times and Andrew Ross Sorkin on Restoring the Glass-Steagall Act Wall Street on Parade (UserFriendly)
Why Amazon Chose New York, Northern Virginia for HQ2 Rolling Stone. Resilc: "Crystal city is the pentagon. So we've had a Bezos coup?"
'I predict one day Amazon will fail. Amazon will go bankrupt': Jeff Bezos makes surprise admission about Amazon's life span Business Insider (Kevin W). So that's his justification for getting welfare from cities, that otherwise Amazon will die sooner?
FCC tells SpaceX it can deploy up to 11,943 broadband satellites ars technica (Kevin W)
The IMF just became the latest to warn about the $1.3 trillion 'leveraged loan' market Business Insider
Pfizer raises drug prices again, rebuking Trump Politico (Kevin W)
Class Warfare
A Staggeringly Bad Idea': Outrage as Pelosi Pushes Tax Rule That Would 'Kneecap the Progressive Agenda' Common Dreams

Parents Deliver Ashes of Diabetic Children to Price-Gouging Insulin Manufacturer RINF
The Best Way To Save People From Suicide Huffington Post. Chuck L: "A good weekend long read."
Antidote du jour (Tracie H):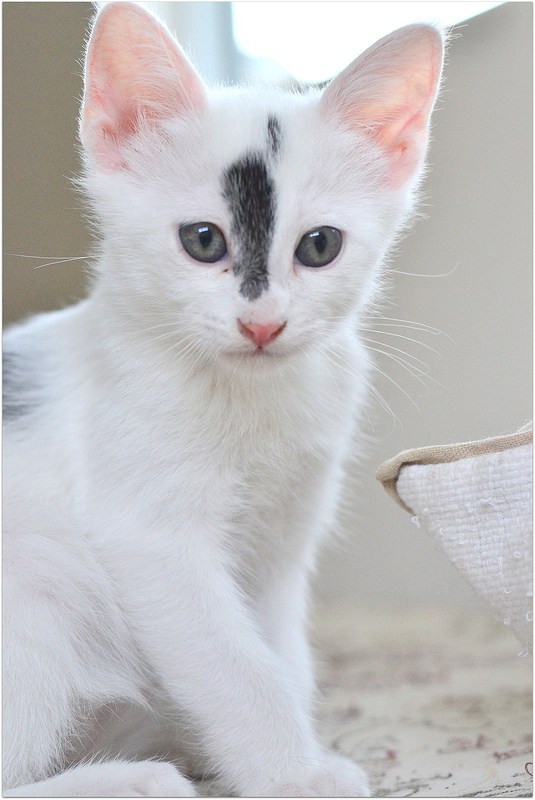 See yesterday's Links and Antidote du Jour here.