Idiot jumps into crocodile pit wearing Crocs, gets bitten by a croc BGR (David L). Only in America…
Overwhelmed passengers abandoned an Indonesian flight crammed with 2 tons of a notoriously smelly tropical fruit Business Insider
ESOcast 182 Light: ALMA and MUSE Detect Galactic Fountain (4K UHD) ESO. UserFriendly: "Wow, this is new and surprising. Galaxy's are known to shoot out gas like this, but never so weakly that it collapses back into the galaxy.
Climate change killed the aliens, and it might kill us too, new simulation suggests NBC. UserFriendly: "few months old, still relevant.
Large hydropower dams 'not sustainable' in the developing world BBC (David L)
Floating solar is more than panels on a platform—it's hydroelectric's symbiont ars technica. Chuck L:
The recreational boating crowd will love these 'floatovoltaic" installations. Not. However that sort of snark won't apply to the USBR and USACE since it will give them ammunition to push back against those advocating dam dismantlement to let the rivers run free again.
Energy cost of 'mining' bitcoin more than twice that of copper or gold Guardian
We Need an FDA For Algorithms: UK mathematician Hannah Fry on the promise and danger of an AI world. Nautilus (Dr. Kevin)
The Key to a Long Life Has Little to Do With 'Good Genes' Wired (David L)
Male infants and birth complications are associated with increased incidence of postnatal depression ScienceDirect
The Largest Act of Terrorism in Human History – Daniel Ellsberg Real News Network (UserFriendly)
China?
Video game addiction has sparked a culture war in China — and it's having huge repercussions for the world's biggest video game maker Business Insider (Kevin W)

China will not be bullied by Imperialist powers, warns Xi confidant Asia Times

Labor savages Andrew's Chinese secession Macrobusiness
Three European Countries Block Tax on Tech Giants Bloomberg. Note this doesn't prevent countries from acting individually.
Macron wants 'Euro army' to combat China, Russia and US Sydney Morning Herald (Kevin W)
The consequences of Italy's increasing dependence on domestic debt-holders Bruegel
Brexit
Leo Varadkar seeks to smooth way to Brexit deal: Irish PM has nudged Theresa May away from previous tougher stance but risks remain Financial Times

A $240-Billion-a-Day Market Is Leaving London Over Brexit Bloomberg

No deal yet as Irish border holds up Brexit, EU and UK say Reuters. The important bit is May didn't present anything to her Cabinet Tuesday as expected. Hard to see how Raab goes to see Barnier this week, which was seen as a precondition to the penciled-in special European Council meeting November 21. But May hopes to have a special Cabinet meeting "within days."

Brexit: marching up to the top of the hill… Richard North. Yesterday's post, but a must read on Brexit. It's a compact and current version of ground North has covered previously. He walks through the incoherence of UK reporting and explains why the "customs union" does not solve the need for "regulatory checks" which means UK adherence to not just EU rules but also EU supervisions. No progress has been made on this central issue. For instance:

The confusion even infects the Irish broadcaster RTÉ which is returning to well-worn phrasing that we've seen before. "London", it says, "is pushing for a single UK-wide customs arrangement, with additional measures for Northern Ireland to cover regulatory controls, as the single entity that will avoid a hard border on the island of Ireland".

Again, this does not compute – any more than the first time we saw it.

Brexit: alphabet soup Richard North. Today's sighting:

In the Brussels corner, we have Barnier speaking to the Belgian broadcaster RTBF. He then declared: "I am not able to tell you that we are close to an agreement because there is a real point of divergence".

Per North above, I'm not sure this lawyer understands either:

PhDs will be written about this:

"All the Brexiters are embarrassed about signing up to the backstop in December," said one leading Conservative MP. "None of them are lawyers and they didn't really understand what was going on." https://t.co/NFxoHJNS8D

— Daniel Keohane (@KeohaneDan) November 7, 2018

DUP chief whip says UK headed for no-deal Brexit Financial Times

Labour says it will vote down a 'blind Brexit' deal with no details about future relationship Independent
Public urged to learn DIY surgery in run up to NHS winter crisis Daily Mash
New Cold War
Russian business trio told to stay away from Davos Financial Times
Syraqistan
Exclusive: Trump, industry work behind the scenes to save Saudi arms package Reuters

Turkey's Erdogan Says He'll Defy U.S. Sanctions on Iran Wall Street Journal
Big Brother is Watching You Watch
The West is Failing Julian Assange ConsortiumNews

Security of Solid-State-Drive Encryption Bruce Schneier
Imperial Collapse Watch
The CIA's communications suffered a catastrophic compromise. It started in Iran. Yahoo (Glenn F). From a few days ago, still relevant.
Trade Traitors
What Trump really wants: European car parts Politico

Cohn Sees No 'Instant Cure' on U.S.-China Trade After Midterms Bloomberg
Election Wrap. We'll try to be sparing, since Lambert will have more to say in Water Cooler:
Georgia Election Worker Assures Black Man Ballot Scanner Supposed To Sound Like Shredder The Onion

Early exit polls: US midterms all about Trump Politico. No surprise per se but: "More than three-in-four voters said that recent extremist violence was either the most important or an important factor in their vote today, the CNN poll found."

The art of dissonance: dissecting the language of Donald Trump openDemocracy. Relates to the question of violence.

Kudos to NY Democratic voters, who somehow gave three successive primary wins to a governor whose administration was plagued by corruption indictments and who then oversaw the collapse of the subway system and the collapse of the voting system. Nice work everyone! https://t.co/Z6d59VOPdU

— David Sirota (@davidsirota) November 6, 2018

The Midterm Results Gave Everybody Just Enough To Keep Fighting Intercept

A Modest Shift to the Dems National Conference of State Legislatures (UserFriendly)

Capital Journal: Trump Did What He Needed to Do in the Midterms Wall Street Journal. Putting a positive spin on results. And not all of it is a stretch. But notice that this sort of story confirms that Trump has succeeded in his hostile takeover of the Republican party.

The Democrats' Options for Repealing the Trump Tax Cut Bloomberg (UserFriendly). By Stephanie Kelton.

More Veterans Could Be Headed to Public Office. Here's What They Bring to Government. Military.com. As you could see from Lambert's spreadsheets, this is already underway in Team Dem.
The Resistance Is Not a Call for Restoration Nation. Mlle. Detroit: "If there were a T-shirt, I'd order it."
Poll: One In Three College Students Believe Violence Is Justified To Stop "Hate Speech" Jonathan Turley
Spit PsyOps Spitballing Limited Hangout (UserFriendly)
Money Still Rules US Politics Jacobin
The $6 Trillion Barrier Holding Electric Cars Back Bloomberg. UserFriendly: "We are all so dead."
Guillotine Watch
Today on the Bloomberg: hedge-fund manager John Paulson, worth $5 billion, plans to move to Puerto Rico. "It's the only place a U.S. citizen can go and literally avoid, legally, all their taxes."

— Zachary Mider (@zachmider) November 6, 2018

Woman who spent £16m in Harrods arrested BBC and Target of UK's first unexplained wealth order fights extradition Financial Times. A tax buddy said something to the effect of: "So the UK is now trying to pretend it isn't a haven for dirty money. Everyone knows Azerbaijan is crooked. Wake me when they go after Russian oligarchs."
Class Warfare
Report claims Tesla's medical clinic denied factory workers care Engadget

Amazon employees hope to confront Jeff Bezos about law enforcement deals at an all-staff meeting Recode

Worker Ownership Initiative Launched by Nonprofit Lender in Nation's Capital NonProfit News
Antidote du jour. Tracie H: "Oh nooo, don't pout little fishy. Cheer up."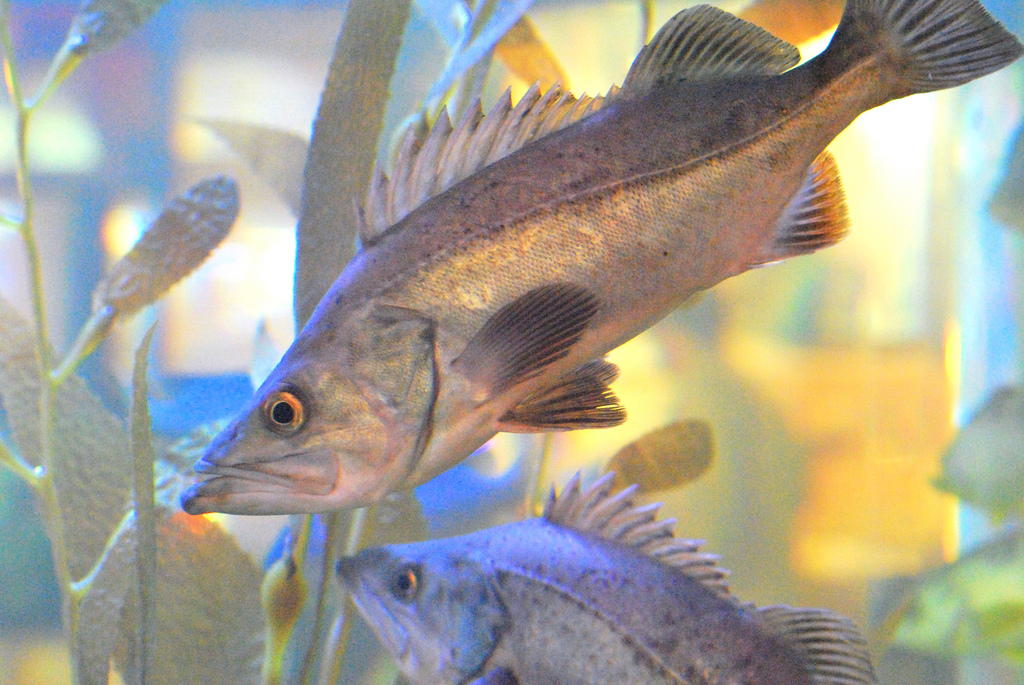 And a bonus video:
See yesterday's Links and Antidote du Jour here.