FARMERS' DILEMMA: SAVE BEES OR SAVE THEMSELVES WhoWhatWhy.org
It took seven miles to pull over a Tesla with a seemingly asleep driver Ars Technica (David L)
'In the millions of dollars': Earthquake damage assessments continue amid aftershocks Anchorage Daily News
Climate change: Where we are in seven charts and what you can do to help BBC
The Over-celebration of Life Events Atlantic (UserFriendly)
Deadline ends for Hungary, Soros-funded university to reach deal Al Jazeera
1st International European Modern Monetary Theory conference (UserFriendly)
Crews rescue 35 anglers from Duluth harbor ice floe  MPR News (Chuck L)
Our Famously Free Press
The Club and the Mob London Review of Books. Review of Alan Rusbridger's Breaking News: The Remaking of Journalism and Why It Matters Now.

Free the Free Press From Wall Street Plunderers FAIR. Jim Hightower.
Waste Watch
Indonesian Islands Are Drowning in Trash Motherboard

Reduce packaging waste this holiday season TreeHugger
Mexico
When Mexico's new president hits the ground running, he'll smack into Trump Dallas Morning News

Mexico new president vows to end 'rapacious' elite in first speech Reuters
Syraqistan
America Is Headed For Military Defeat in Afghanistan American Conservative. Maj. Danny Sjursen.

Middle East dictators always end up bringing their western allies down – and now they've got their coils in the White House Independent. Robert Fisk.

CIA Intercepts Underpin Assessment Saudi Crown Prince Targeted Khashoggi WSJ
The trials and tribulations of Turkish foreign policy Asia Times. Pepe Escobar
Brexit
Brexit and our forgotten military losses of the past show up Britain's naive exceptionalism Independent. Patrick Cockburn.

Brexit: that sinking feeling EUReferendum.com

Brexit: Labour threatens contempt action over withheld legal advice Guardian
Marriott breach leaves 500 million exposed with passport, card numbers stolen Ars Technica
G20
Donald Trump, Xi Jinping agree to ceasefire in tariff war after G20 dinner date, as US goes it alone on climate change ABC News (The Rev Kev)

The G20's Africa Problem Project Syndicate
Russia
Azov Again Craig Murray
Imperial Collapse Watch
The Path Back From Hell Boston Review (UserFriendly)
Tariff Tantrum
Tariffs on Chinese rare-earth minerals create a sticky problem for US competitors Ars Technica (Chuck L)
India
Why Is Modi Not Accepting Pakistan's Offer of Talks? The Wire

Bhopal gas tragedy: Wrong medication killed more people, reveal PMO files; 20-25 dying per month even after 34 years FirstPost. Bhopal tragedy occurred 34 years ago, on the night of 2-3 December. First installment in a three-part series.
Health Care
The work-from-home doctor will see you now San Francisco Chronicle
2018 Post Mortem
Inside the GOP's California nightmare Politico (The Rev Kev)
Democrats in Disarray
Trump Transition
The price of black gold The Telegraph (India)

A Defendant Shows Up in Immigration Court by Himself ProPublica (UserFriendly)

Trump to notify Congress in 'near future' he will terminate NAFTA Reuters
The Bushes: Fathers and Sons ( With Apologies to Turgenev) Consortium News
George H.W. Bush's "Willie Horton" ad will always be the reference point for dog whistle racism Vox
The Ignored Legacy of George H.W. Bush: War Crimes, Racism, and Obstruction of Justice Intercept
Class Warfare
Antidote du jour: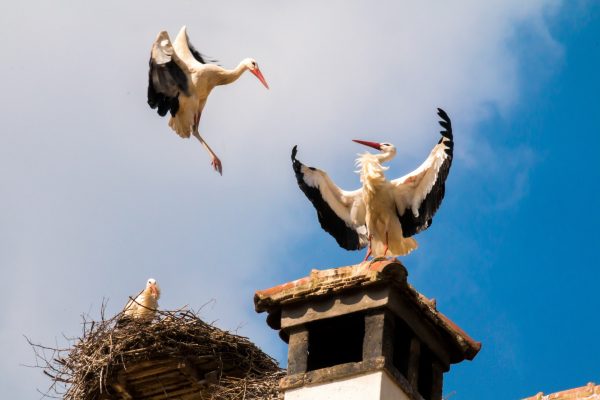 See yesterday's Links and Antidote du Jour here.