Anti-grizzly Fever Grips Wyoming, Again Grizzly Times. It makes me happy there's a blog devoted to news and opinion about grizzly bears.
Montana veterinarians bring nearly frozen, unresponsive cat back to life (video) WABC
Left high and dry by a crypto founder's demise FT
No thank you, Mr. Pecker Jeff Bezos, Medium (fine word, "legitimate") and Amazon CEO Jeff Bezos accuses National Enquirer of extortion over intimate photos WaPo.
Jeff Bezos: "Alexa, send nudes to my secret admirer."

Alexa: "Got it. Sending nudes to the National Enquirer."

— Pranay Pathole (@PPathole) February 8, 2019
(Interestingly, the Enquirer's parent company, NMI, is hosted on AWS.)
Bonds Faced Their Waterloo and Came Out Winners Bloomberg
America faces a battle to find buyers for its bonds Gillian Tett, FT
Facebook ordered to stop combining WhatsApp and Instagram data without consent in Germany The Verge
'We won': Landmark climate ruling as NSW court rejects coal mine Sidney Morning Herald
Chevron ties executive pay to methane and flaring reduction targets Reuters. Such as they are.
In Praise of Carbon: Review Resilience (Drumlin Woodchuckles).
Venezuela
'What the Hell Is Going On?' How a Small Group Seized Control of Venezuela's Opposition WSJ

Report of the Independent Expert on the promotion of a democratic and equitable international order on his mission to the Bolivarian Republic of Venezuela and Ecuador* United Nations (Ignacio). From 2018, still germane.
Brexit
How To Think Clearly About Anti-Semitism Controversies In The Labour Party Current Affairs
5 fights between France and Italy Politico. "The provocation that seems to have tipped the French over the edge was when Luigi Di Maio, leader of the 5Star Movement and deputy prime minister, met with leaders of the Yellow Jackets movement in Paris." Oddly, or not, we don't seem to be hearing a lot about the gilets jaunes themselves. Presidents, prime ministers, and ambassadors, yes. Protesters, no.
OPINION: France's 'yellow vest' conflict is heading into calamitous new territory The Local. From last week, still germane.
Gilets Jaunes face big decision as Macron fights back BBC
France's Yellow Vest Movement Comes of Age The Nation
French lawmakers approve controversial 'anti-riot' bill France24
Why Germany has no gilet jaunes protesters Economists
China?
Xiism as a hegemonic project in the making: Sino-communist ideology and the political economy of China's rise Review of International Studies

Any Western country using Huawei or other Chinese tech makers in major projects will risk consequences, US ambassador warns South China Morning Post
A Profound Development in Japan-South Korea Relations The Diplomat. "The ruling is probably the first time in history that the highest judicial institution of a country has declared colonial rule to be illegal."
New Cold War
How the United States Got Russia Wrong The National Interest

War With Russia? Antiwar.com. Review of Stephen Cohen's new book.
Trump Transition
No Easy Exit for Trump From Long U.S. Wars Bloomberg

The Conflicted Boeing Executive Running Trump's Pentagon Consortium News

What the CIA Tells Congress (Or Doesn't) about Covert Operations: The Barr/Cheney/Bush Turning Point for CIA Notifications to the Senate National Security Archive
Democrats in Disarray
Freedom Rider: Democrats are the McCarthyites Black Agenda Report

Nancy Pelosi Signals Support For Environmental Causes By Placing Green New Deal Directly Into Recycling Bin The Onion
Justices grant stay, block Louisiana abortion law from going into effect SCOTUSblog
Health Care
'Everybody In, Nobody Out': What We Know So Far About the Medicare for All Act of 2019 Common Dreams. From Healthcare-NOW and the Labor Campaign for Single Payer Healthcare: "Understandably, the transition to a new lead sponsor and an extensive rewrite process has created some nervousness and confusion in sections of the single-payer advocacy community. This has allowed a range of rumors and misrepresentations to run rampant among activist groups, including some rumors that have started spilling into published articles." A good summary, well worth a read.
After the storm Aeon. Disaster relief.
Class Warfare
The sinking ship of self-interested super rich Anand Giridharadas, Unherd
Antidote du Jour (via):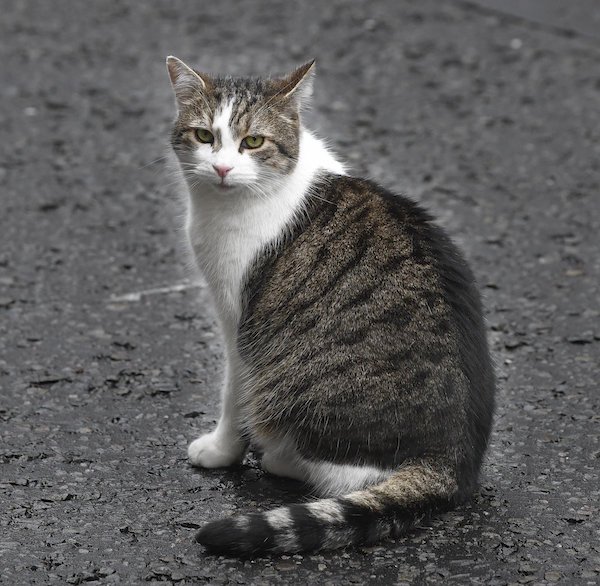 Bonus anti-antidote:
Baby had one for the road before heading off. pic.twitter.com/QsTegu6VLd

— Mark Duckett (@MarkRDuckett) February 8, 2019
See yesterdays Links and Antidote du Jour