Abel Prize for maths awarded to woman for first time PhysOrg (Chuck L)
First Anatolian farmers were local hunter-gatherers that adopted agriculture PhysOrg (Chuck L)
THEN AND NOW: How the American living room has evolved Business Insider (Kevin W)
California Reintroduces 'Right To Repair' Bill After Previous Effort Failed Apple Insider
Researchers pinpoint cause of deadly Lake Michigan rip current PhysOrg. Chuck L: "The dangers of going swimming in a very large lake after storms pass over."
Who's to blame for the neurotoxin that's poisoning the Pacific? The Verge (resilc)
Politician who opposes mandatory chickenpox vaccinations contracts chickenpox Independent (Dr. Kevin)
Beer and pop cans are not being recycled because car and airplane makers don't like recycled aluminum TreeHugger (resilc)
Jury Finds Bayer's Roundup Weedkiller Caused Man's Cancer Wall Street Journal
China?
Some U.S. Officials See China Walking Back Trade Pledges Bloomberg. Resilc: "They can give trumpismo some bullshit for 2020 and then skate little by little."

US officials to visit China next week for trade talks Financial Times

Trump Blockade of Huawei Fizzles In European 5G Rollout Bloomberg
India
For First Time Since 1993-94, India's Male Workforce Is Getting Smaller: Report The Wire (J-LS)
Brexit
Customs :

Basel ( CH busiest border ) = 3900 trucks a day in and out

Dover : 10-12,000 trucks a day in and out

Basel : up to 16 lanes for cars/ trucks / land locked / fully functioning customs on border

Dover : dual carriage way / 2 x car parks with 500 truck spaces

— ciaran the Euro courier ????#peoplesvote (@donnyc1975) March 19, 2019

Please read entire (not long) tweetstorm (hat tip guurst). Key point:

UK is not prepared for any of the hard decisions, any of the trade-offs, of its post-Brexit future.

And not only does UK not have answers, it is blithely unaware of the questions.

International negotiations are cold and unsentimental. UK is a lamb to this slaughterhouse.

4.

— David Allen Green (@davidallengreen) March 19, 2019

Richard Smith: "Completely appropriate Gallic shrug from Barnier":

Michel Barnier: "Everyone should now finalise all preparations for a no-deal scenario"

EU's chief #Brexit negotiator says leaders are ready to consider a delay to Brexit, but MPs "voting against no-deal does not prevent it happening"https://t.co/0AC7mqcItP pic.twitter.com/EEaYcO1XPR

— BBC Politics (@BBCPolitics) March 19, 2019

Consistent with yesterday's Brexit post:

Firm message from the Élysée this afternoon: agreeing an extension to Brexit is neither certain nor automatic. Extension is a tool not a strategy. France sets two conditions 1) a credible UK plan with majority backing 2) a guarantee delay won't "endanger European project" 1/2

— Sophie Pedder (@PedderSophie) March 19, 2019
New Cold War
Putin Signs "Digital Iron Curtain" Into Law Safe Haven
In Plain Sight: Bolsonaro, Moro and the CIA Brasil Wire (guurst)
Trump Transition
Pentagon lists military projects that could lose funds to Trump's border wall The Hill

U.S. to Stop Detaining Some Migrant Families at Border Under New Policy Wall Street Journal

Trump dismisses court packing: 'It will never happen' The Hill
Responses To This Tweet Show How People Fixate On Narrative Over Fact Caitlin Johnstone (Kevin W)
GOP steps up attack over tech bias claims The Hill
Look at These Absolutely Ordinary Americans Who Hate Medicare for All Splinter News (Douw)
Paul Ryan joins board of newly formed Fox Corporation Washington Examiner (Scott)
Dramatic Satellite Photos Show Historic Flooding Across Central U.S. in Wake of Bomb Cyclone Gizmodo. Martha r: "Astonishing group of photos."
Nebraska flooding shows (again) how extreme weather can threaten national security The Verge
2020
Beto O'Rourke Is the Candidate For Vapid Morons Paste. UserFriendly: "SOOOO spot on!!!"

Artist creates 2-acre 'Beto 2020' crop circle in Texas The Hill (resilc). Um, some view crop circles as a sign of alien invasion…

Among new staff hires announced by @BernieSanders campaign: @briebriejoy as national press secretary and @davidsirota as Senior Communications Adviser & Speechwriter

— Gideon Resnick (@GideonResnick) March 19, 2019
CONTRARY TO WHAT YOU HEAR, THE RURAL-URBAN GAP DIDN'T GROW IN 2018 ELECTION Daily Yonder (Mlle. Detriot)
737 Max
4 Other Times Plane Automation Software Went Haywire Popular Mechanics (resilc)

Pilot Who Hitched a Ride Saved Lion Air 737 Day Before Deadly Crash Bloomberg (Kevin W)
"It's Not Going to Be Easy": The Boeing Tragedy Is Just the Beginning of the Self-Driving Techpocalypse Vanity Fair (resilc)
Lyft
Lyft says it's worth up to $23 billion. Will Wall Street concur? San Francisco Chronicle. Quotes Hubert Horan!

The Uber Story Four Corners, ABC. A long-standing Australian documentary show, their answer to 60 Minutes. Interviews Hubert and also includes the Uber competitor sabotage mentioned in yesterday's Links.

Lyft is seeking a $23 billion valuation as it officially launches its IPO — here's where its executives are headed to court investors Business Insider
Google overhauls European search results to avoid probe Financial Times
The Financial Bailout in 2008 Was a Trillion-Dollar Mess Rolling Stone (resilc)
Class Warfare
Other People's Blood: On Paul Volcker n+1 (Chuck L). Important.

New Yorkers are blaming 'villain' Alexandria Ocasio-Cortez after Amazon abandoned its HQ2 plans This Insider. Kevin W: " A poll of New Yorkers taken where exactly? City Hall?"

Kickstarter's Staff Is Unionizing The Verge
Antidote du jour (bob):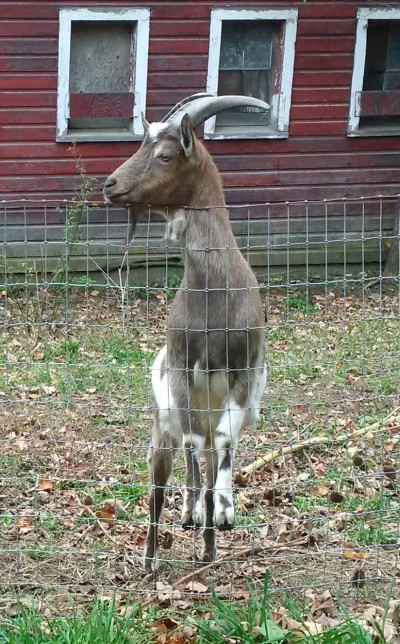 And a bonus (martha r):
Jonathan is a 182-year-old giant tortoise. He looks happier today than he did in 1900. pic.twitter.com/yTZFcrKX8D

— Welcome To Nature (@welcomet0nature) January 21, 2019
See yesterdays Links and Antidote du Jour here.