Labradors rescued after two days stuck in Auckland swampland: 'We've been completely beside ourselves New Zealand Herald
This butterfly's wings are transparently toxic Popular Photography (David L)
Barking drones used on farms instead of sheep dogs Radio New Zealand (resilc) :-(
Scientists Might Finally Know Why Some Icebergs Are Bright Green Gizmodo (Kevin W). They're Irish?
India stops waste plastic imports as China's 'recycled commodities' ban triggers trash crisis in US RT (Kevin W)
Amid the opioid crisis, a different drug comes roaring back Economist (resilc)
Boy spent 47 agonizing days in ICU with tetanus. Parents still refuse vaccines Ars Technica (Chuck L). He's lucky to be alive.
The CDC is Studying the Rise in Electric Scooter Injuries For the First Time as Startups Expand To More Cities CNBC
China?
U.S.-China Trade Talks Hit a Bump Wall Street Journal
North Korea
North Korea Amassed Cryptocurrency Through Hacking, Says UN Panel Nikkei
India
22 of world's 30 most polluted cities are in India, Greenpeace says Guardian
Brexit
'A slap in the face': Barnier sets May on course for Brexit defeat Guardian

EU's Tajani says Brexit date can be delayed few weeks at most: report Reuters

EU offers new Brexit backstop plan Financial Times. So clearly a non-startert that it's barely being reported.

In case of no deal, EU will probably demand the U.K. first to pay its debts, to protect the rights of EU citizens living in the U.K. and to create a kind of backstop for the land border U.K./EU.It is probable that negotiations on trade and future relations might not begin before

— Jean-Claude PIRIS (@piris_jc) March 8, 2019

The UK is leaving the EU in exactly 3 weeks probably with no deal. Not a single major media network has a headline on Brexit. pic.twitter.com/h8CoECpapQ

— Gabby Cf (@TheGabbasaur) March 9, 2019
Venezuela
Lights are back on in the apartments of Caracas, following the attack on Venezuela's electrical system. pic.twitter.com/sbjKz9KaDq

— teleSUR English (@telesurenglish) March 8, 2019
Syraqistan
Israeli troops kill Palestinian during Gaza protests: health ministry Reuters

The Big Con, In Israel And In America Lobe Log (resilc)
Big Brother is Watching You Watch
Trump Transition
Imagine the dilemma here for Russiagate peddlers. Trump's mean comments led them to warn endlessly about his threat to a free press. Now Trump imprisons a whistleblower whose leaks made their way to the press via the org they've smeared as a Trump-Russia conspirator. What to do? https://t.co/Q5Y1VcbKpp

— Aaron Maté (@aaronjmate) March 8, 2019
Democrats in Disarray
The Democrats' Dilemma Politico (resilc)

Democrats are now officially split on Israel, and we can thank Ilhan Omar and BDS Mondoweiss
2020
Biden is front-runner, but many Dems doubt he can win The Hill

"He's Never Really Been Hit from the Left Before": As O'Rourke Prepares to Run, 2020 Democrats Are Sharpening Their Knives—And Looking for an Achilles' Heel Vanity Fair (resilc)

YESS!!! @BernieSanders is talking about factory farms in iowa!! He's talking about the greed and monopolistic behaviour of Big Ag and Big Meat and how it's destroying rural family farms. He brought up the Monsanto Bayer merger.

Bernie is nailing it! ?#BernieinIowa #Bernie2020

— Stephanie Quilao (@stephaniequilao) March 8, 2019

Elizabeth Warren pulled a ninja move to turn tech angst into a crackdown with real teeth, and tech is going to suffer even if she's not president Business Insider (David L)
US hiring comes near to a halt in February Financial Times
Fed Chief Says No Need to Change Interest Rates at Present Wall Street Journal
IRS Looks for Ways to Squelch New York, Connecticut SALT Workarounds Bloomberg
Class Warfare
Antidote du jour (Tracie H):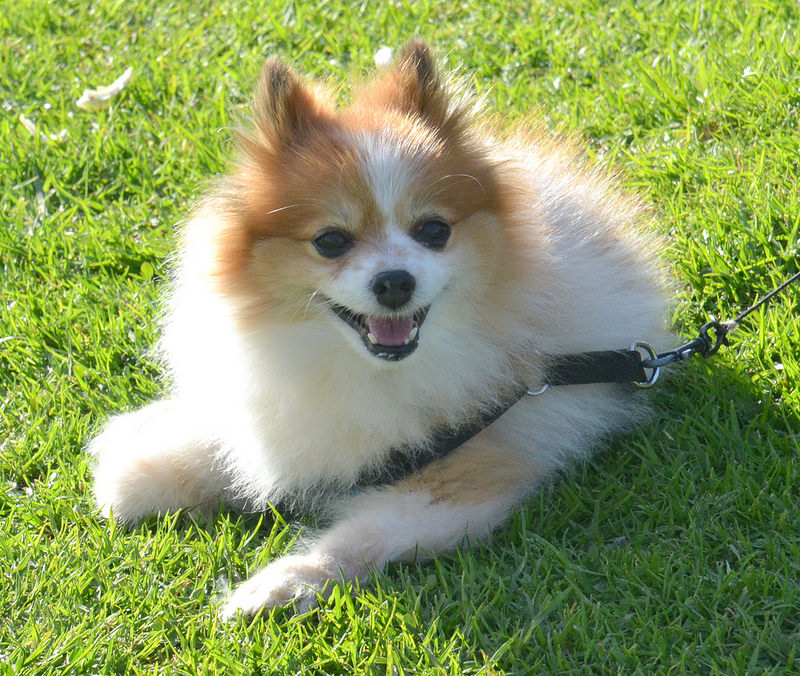 And a bonus video:
See yesterdays Links and Antidote du Jour here.