Thanks for your many kind wishes about my cat Gabriel yesterday. Unfortunately, as I explain at the top of Links, the news yesterday was not good, so today's Brexit post is thin. Hopefully readers will add observations and links.
However, May's and Parliament's desperate moves to obtain a long extension from the EU next week ignore two options the EU said it would accept, a general election and a second referendum.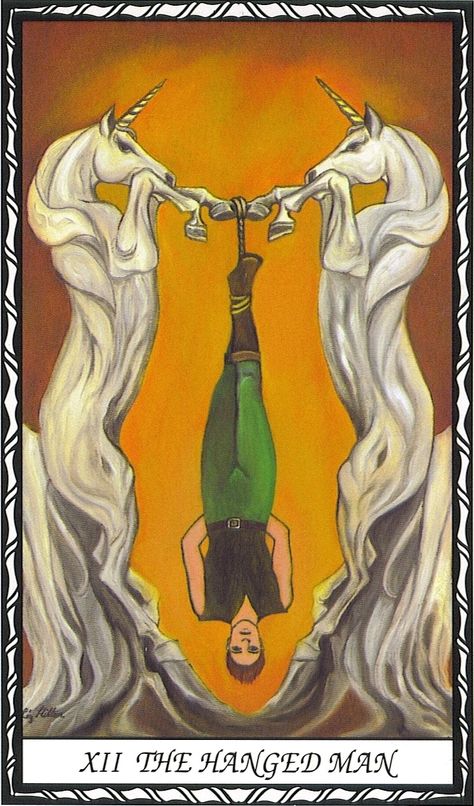 Parliament abandoned its "indicative votes" process. The vote was 310-310, with Speaker John Bercow, by custom, breaking the tie by opposing the motion.
Juncker threw cold water on May's idea of getting an extension till May 22 to get her Withdrawal Agreement passed or otherwise faff around.
.@JunckerEU hardline on May offer: "If the United Kingdom is in a position to approve the Withdrawal Agreement with a sustainable majority by 12 April, the European Union should be prepared to accept a delay until 22 May.

— Tony Connelly (@tconnellyRTE) April 3, 2019
Parliament is trying to change the constitutional order by making itself a part of negotiations with the EU over an extension. The vehicle for this attempt is the Cooper-Letwin bill, which is up to be passed by the House today. However, this effort is so misguided that it is likely to fall apart or otherwise prove irrelevant, likely vitiating the attempted seizure of Government authority.
The Cooper-Letwin bill is a unicorn by virtue of trying to both negotiate with the EU over an extension, including changing the shape of the table. Na ga happen. Even at this late hour, it is remarkable to see how few people who ought to know better think the UK has leverage over the EU. The UK is a penitent seeking mercy from the EU, and the EU will dispose of the Brexit extension matter as it sees fit.
The bill is poorly drafted, but in vey short form, tells May to go to the EU to get a Brexit extensions, without specifying how long it should be or what her basis for seeking it is (aside from "no 'no deal,' which the EU does not deem to be a reason). If the EU makes a counterproposal or a demand, like "We said you needed to participate in European Parliament elections. We can say yes only if you've done what you need to do," the Government has to go back to Parliament, get their approval for what to do next, and only then return to Brussels. That is an impossible timetable given that the Council meets April 10 and the drop dead time is April 12. The Daily Mail's title and subheads do a decent job of skewering the bill:
Brexit minister warns that vote by MPs last night to kill off No Deal has actually INCREASED the risk of it 'accidentally' happening because new timetable does not allow enough time to sign it off

MPs backed a bill forcing PM to seek delay if she cannot strike a deal with the Labour leader Jeremy Corbyn
It passed by just one vote, 313 to 312, after it was hurried through the Commons in a series of votes last night
But as it was debated, the Brexit minister warned the backbench bill could lead to an 'accidental No Deal' 
Robin Walker said there might not be time to complete the extra paperwork needed for a delay before April 12 
Hardline eurosceptic Tory Mark Francois branded bill a 'constitutional outrage'  in fiery scenes after it passed
A longer-form treatment from Richard North:
There is no sense, rhyme or reason in the behaviour of parliament, which has passed Yvette Cooper's Bill through its third reading, by 313 votes to 312…

Now, this fatuous Bill will go to the Lords, then having to come back to the Commons before Royal Assent. If it survives the parliamentary processes, it is at this point that Mrs May faces a direct challenge to the authority not just of her government but to the authority of this and successive executives, further weakening the power of Crown prerogative.

Apart from its challenge to government, this is a Bill which should never have seen the light of day, seeking as it does to instruct the government to seek an extension to the Article 50 period, allowing parliament to decide on the length of the delay in our leaving the EU.

Thus, the Bill makes no provision – and neither can it – for the fact that only the EU-27 can assent to an extension to the Article 50 period, and then by unanimity. Further, as the situation currently stands, there will only be one opportunity for the prime minister to seek an extension, which will be by close of business on 8 April, and then against conditions specified by the European Council.

If the conditions are not met, then the European Council could simply refuse to extend the period, ignoring completely any request by the prime minister. But then the Cooper Bill triggers the ultimate in stupidity, requiring the prime minister to table a fresh motion specifying another amendable period and then go back to the European Council with it.

At this point, assuming we haven't already dropped out of the EU without a deal, there is no requirement for the European Council even to listen to Mrs May again. Once it has made a decision, it need not re-visit it, no matter what might be in Cooper's production, in the event that it becomes law.
Things are so bad that even Guido Fawkes is making sense:
Ultimately it changes little, May was always going to seek a longer extension at next week's European Council in the circumstances anyway. Conspiracy theories that May's Corbyn pitch is a trap or trick to run down the clock are operating in a parallel universe. Make no mistake, Number 10 is in total chaos and acting purely out of desperation now. May's long-term strategy was always to trigger an 11th hour crisis in the hope of bouncing MPs – she never for a minute anticipated that it would be so utterly out of her own control.
Enough credible commentators thought that May's overture to Corbyn was a trap (even if by accident) that I wouldn't dismiss it. She also looked remarkably pleased with herself as she gave her speech yesterday, which was enough to raise suspicions. But a default is never to assume malice when incompetence will explain the behavior. As Clive added:
To boil it down from the awful sub-Daily Express copy, the current situation is (as a theory) a May-strategy of induce a sense of panic to bounce the House into voting through her Withdrawal Agreement, but she's lost control of events and the supposed, to use an oxymoron, planned panic is now simply unmanageable disorganised chaos.

Gawd knows what meaningless chaff she'll be posting off to the Council SHERPAs on Tuesday. Gawd knows what they'll make of it, too.
The real problem is that the Copper-Letwin bill is displacement activity. As Jolyon Maugham points out in the Guardian (hat tip Richard Smith):
But the real problem with this bill is not that it has some gaping holes in it. The real problem is that it's a sideshow.

We've taken almost three years to fail to decide what we want – how are we going to move forward? If we want a referendum, what is that referendum on – a question that the confirmatory public vote motion turns a blind eye to? If parliament won't agree to a withdrawal agreement then the only options left are no deal and revoking article 50. Who gets to make that decision?

These are the real questions. The country we once were – and the parliamentarians they once were – would have faced up to them. But the Cooper-Letwin bill is an awful, awful distraction. I suppose I should find it poignant. But instead, when I think of the consequences for millions of people whose lives will be profoundly damaged by no deal and who are betrayed by the incompetence of those they trusted, it makes me furious.
May and Corbyn are having tea and cookies, um, "constructive discussions." More displacement activity, per the Financial Times
Mrs May and Mr Corbyn met in the House of Commons for two hours on Wednesday afternoon to try and forge a consensus on leaving the EU, or come up with a series of options that would be put to MPs for a binding vote.
But the talks are also tearing both parties apart. The pressure on the Tory and Labour Brexit fault lines is finally leading to movement, as in earthquakes.
As Pavel said yesterday in comments:
I suggest NC readers check out the hashtag #BrexitBetrayal on Twitter to get a sense of the anger and betrayal felt by the Leavers — I thought it couldn't get any more outraged and then May came up with the idea of consulting with Satan himself (a/k/a Jeremy Corbyn).
Guys, I have just watched PMQs. The folly of Mrs May's actions were on display. The ERG are obviously spitting blood and asked a series of awful, searing questions which blatantly cut Mrs May to the quick.
Not that the feeling isn't mutual. From Labour heading for bust-up as top party figures demand Jeremy Corbyn secure referendum in talks with Theresa May in the Independent:
Labour is on the brink of a major bust-up if Jeremy Corbyn fails to demand a second referendum as the price for any Brexit deal struck with Theresa May.

A string of senior figures – including shadow foreign secretary Emily Thornberry – believe securing a public vote is an absolute must, while 12 MPs, including four frontbenchers, have written an open letter to Mr Corbyn in The Independent saying "it would be untenable for Labour not to insist" on one….

Neither side had been prepared to set out a specific position in advance of the talks in an effort to be constructive, but as news of the meeting sank in on Wednesday, Labour backers of a new referendum were clear that it should be a fixed demand.
On top of that, as PlutoniumKun pointed out in comments yesterday:
It's hard to exaggerate just how much the DUP hate and fear Corbyn – he represents everything that gives them nightmares – an English left wing Republican sympathiser. An even greater nightmare for them is that their supporters blame them for helping put him in power.
We have the babies in Westminster living in their fantasy world, pretending to legislate a no-deal out of existence, rather than face the reality of ratifying the Withdrawal Agreement, while the president of the European Commission was in Brussels, telling the other parliament that we were facing a no-deal exit on 12 April.

Both can't be right, yet you would get no clue of the discrepancies from the media. MPs have banned a no-deal, and the poor dears are "mentally and physically exhausted" – to say nothing of being brain dead.
I really wish there could be a happy, or at least not bad ending. But this isn't a Disney movie.