Forgive me for being such a flake and not asking Bill Black (who is often in Bloomfield, Minnesota, since his wife June Carbone is a professor at the law school at the University of Minnesota, earlier if they could join our meetup tomorrow. But all things conspire together and they can join us.
Bill and June will stop by our Minneapolis meetup tomorrow on the early side (June has a board meeting in the evening) so if you are in the area, I hope you can stop by to meet them!
Details:
Time
4:30 PM to 7:00 PM (we may go later…I'm staying hard by so we could decamp to the hotel lobby bar)
Thursday May 2, 2019
Location
Gray Fox Coffee & Wine
801 S Marquette Ave
Minneapolis, MN 55402
612-886-3770
Map below for those of you who like maps, but organizer Katy VERY MUCH wants attendees to RSVP on her SurveyMonkey form, which also has venue and public transportation details.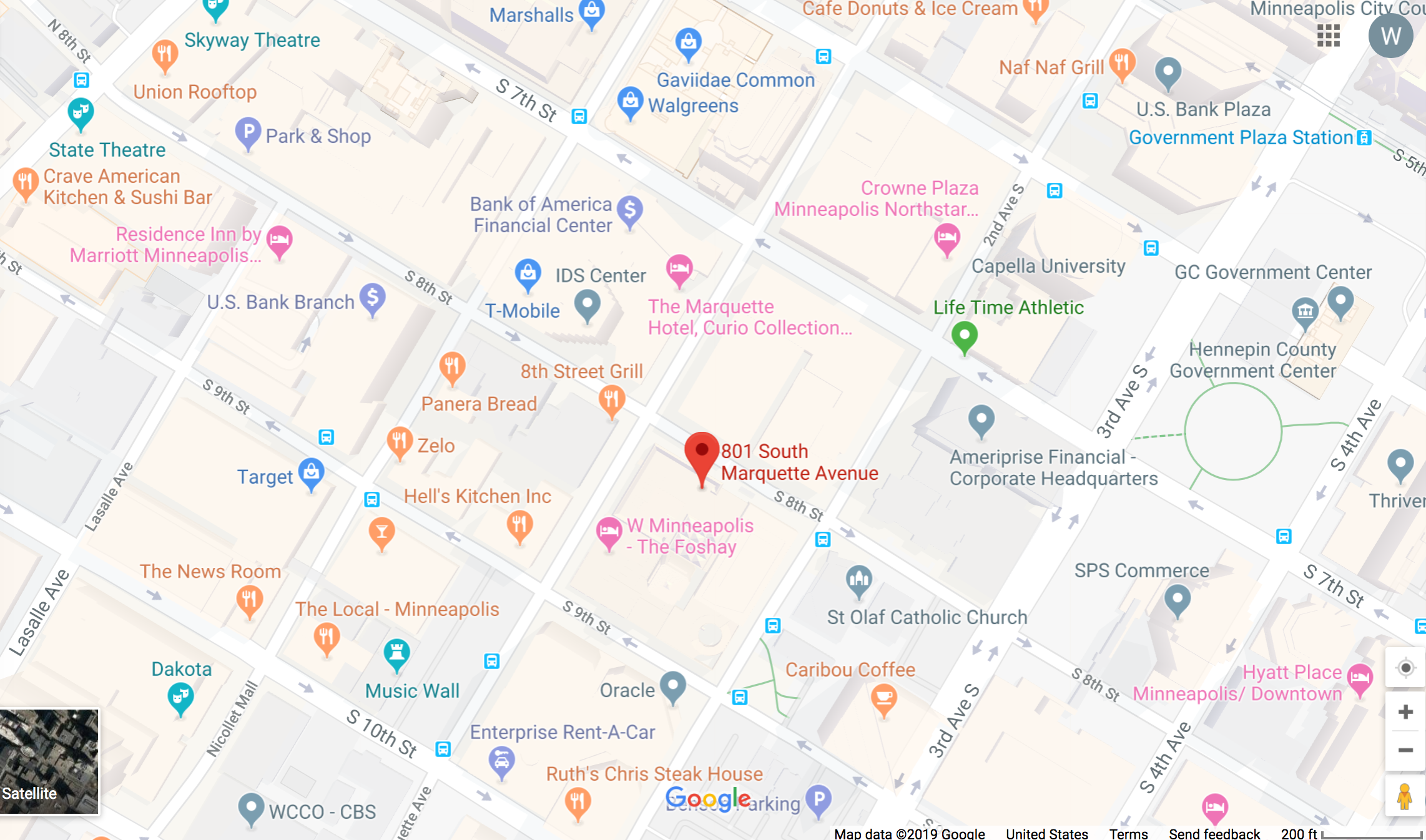 Katy our organizer warns parking in the building is pricey before 5:00 PM, so plan accordingly.
Hope to see you soon!