Mass anomaly detected under the moon's largest crater Phys.org. It's the aliens' stranded interstellar vessel. Because Everything Is Like CalPERS, they've have been looking for it here on Earth; that's why all the UFOs. Hopefully, they read Links and will redirect their search.
Still snarling after 40,000 years, a giant Pleistocene wolf discovered in Yakutia Siberian Times
US regulators ill prepared for next downturn FT
How to spot a recession The Economist, The Sahm Recession Indicator.
Bond Markets Are 'Almost Taunting the Fed' With Global Rate-Cut Bets Bloomberg
Climate Change Poses Major Risks to Financial Markets, Regulator Warns NYT
Global Emissions Rose the Most in 7 Years, BP Review Shows Bloomberg
Photos: Severe flooding prompts states of emergency, leaves 3 dead in North Carolina AccuWeather
USDA Slashes Corn Yield Estimates, Leaves Soybeans Unchanged AgPro
Renewable Energy Costs Take Another Tumble, Making Fossil Fuels Look More Expensive Than Ever Forbes
U.S. Agriculture and Forestry Greenhouse Gas Inventory 1990–2013 (PDF) USDA. Handy chart,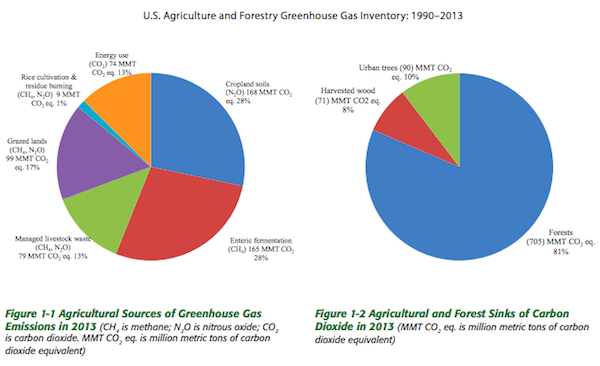 China?
Hong Kong protesters begin night vigil as extradition anger mounts Agence France Presse

Hong Kong protesters block access to government headquarters Al Jazeera

Occupy II:

You asked: "any indication protesters are setting up camp for the long-term?" Survey says… https://t.co/g16R6InJmT pic.twitter.com/hhzih4dwwK

— Antony Dapiran (@antd) June 12, 2019

Hmm:

The Harcourt occupation is being extended up to level with the PLA barracks. pic.twitter.com/EAGYehZsNo

— Hong Kong Hermit (@HongKongHermit) June 12, 2019

Democracy in Hong Kong Council on Foreign Relations. Chinese media is blaming the US for the Hong Kong demonstrations. We're not that good.

* * *

Forget the trade war — a bigger conflict between the US and China is playing out right under our noses Business Insider. The "One China" policy.

From rare earths to soy, the trade war will force the US and China to diversify supply South China Morning Post

Apple's US iPhones Can All Be Made Outside of China Industry Week

Paper tiger Mekong Review. On the South China Morning Post

How China's government should help its backward regions Economist
Brexit
May's Brexit deal 'will not be renegotiated', says Juncker FT
Macron says he would back Merkel if she runs for EU leadership Reuters
Europe's banking watchdog warns on wave of dirty money FT
The Conspiracy to Discredit Brazil's Left The New Republic
Syraqistan
Trump's Iran Crackdown Isn't Enough to Stop Hezbollah Foreign Policy
Uganda confirms first Ebola case outside outbreak in Democratic Republic of Congo Stat
Boeing 737 MAX
Stabilizing 737 production is Boeing's priority, CFO says Leeham News and Analysis
Trump Transition
Is CBO Forecasting Good Enough for Government Work? NEJM. Requires login, but worth it for health care policy mavens.
Our Famously Free Press
Google Just Killed One Of Crypto's Biggest News Sites Safe Haven

Journalist Says Twitter Suspended Him for Displaying Book About Far-Right Daily Beast. David Neiwert. Shockingly bad. Grossly incompetent.
Big Brother Is Watching You Watch
Photos Of Travelers Coming In And Out Of The US Have Been Hacked And Stolen Buzzfeed

Obtained Records Show ICE Is Using ALPR Databases To Reconstruct Targets' Lives TechCrunch. ALPR: Automatic License Plate Recognition.

Amazon's facial recognition boss wants the feds to hurry up with regulation Recode
Guillotine Watch
Jeff Bezos, Drew Houston, and a group of other tech execs traveled to a remote Italian village to meet with the fashion designer Silicon Valley is obsessed with (and whose sweaters can cost $3,000) Business Insider
Class Warfare
16,000 people in L.A. now live in cars, vans and RVs. But safe parking remains elusive Los Angeles Times

Racism as a Public Health Crisis Inequality.org
Stop Polluting Our Green New Deal Jacobin
What Will the Farms of the Future Look Like? Grassroots Economic Organizing
Antidote du Jour (E. Mayer):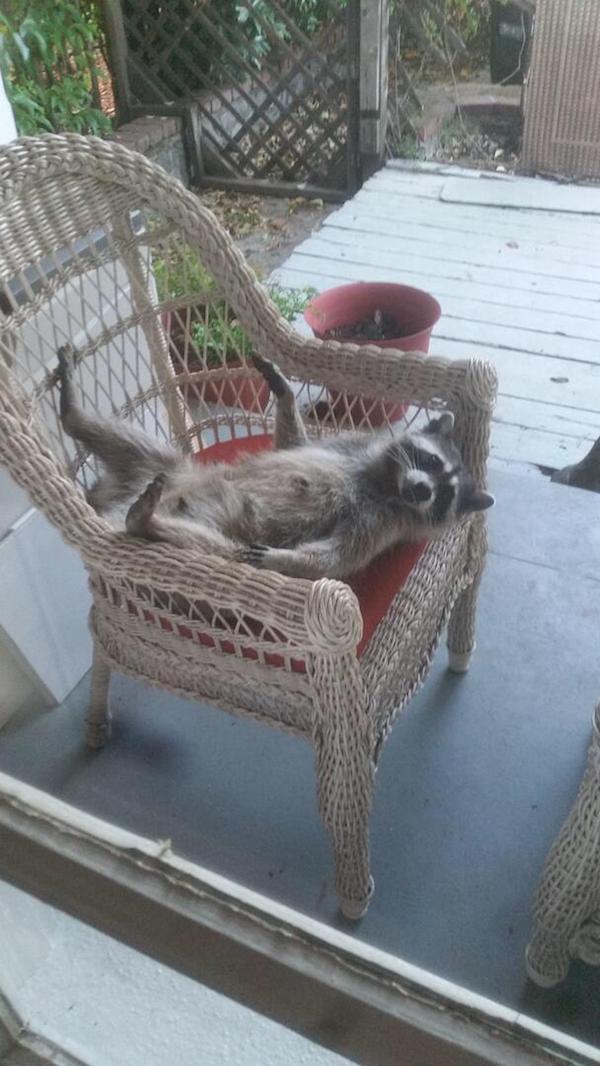 E. Mayer's sister writes: "Someone just posted these photos on Nextdoor from San Rafael. It was so hot out today that a raccoon was lounging on their porch in the heat like this… Too funny." E. Mayer responds: "What I can't figure is, wouldn't it be cooler in a shady spot under a bush or in a burrow? All that little guy needs is a raccoon-sized drink with a little paper umbrella in it. :)"
See yesterdays Links and Antidote du Jour here.