By Lambert Strether of Corrente
Readers, I got a late start. I will expand the Politics section shortly. –lambert UPDATE All done!
Trade
"China's economy just posted its lowest growth rate in 27 years" [Business Insider]. "China's economy has grown at its slowest pace in the past 27 years after the effects of President Donald Trump's trade war outweighed the Chinese government's efforts to stimulate the economy…. Most of the decline came from weakening exports because of the additional tariffs places upon Chinese goods." • Not sure how this affects the social contract in China. I guess we'll find out!
Politics
"But what is government itself, but the greatest of all reflections on human nature?" –James Madison, Federalist 51
"They had one weapon left and both knew it: treachery." –Frank Herbert, Dune
"2020 Democratic Presidential Nomination" [RealClearPolitics] (average of five polls). As of July 14: Biden up at 27.3% (26.8%), Sanders down at 14.8% ( 15.2%), Warren up at 16.3% (15.2%), Buttigieg up at 6.0% (5.3%), Harris down 14.3% ( 15.0%), others Brownian motion.
* * *
2020
Festival of Biden:

Biden (D)(1): "Biden unveils health care plan: Affordable Care Act 2.0" [Politico]. ""I understand the appeal of Medicare for All," Biden said in a video posted Monday morning. 'But folks supporting it should be clear that it means getting rid of Obamacare. And I'm not for that.'… Biden's plan also takes aim at health care providers, suggesting that he'll try to tackle problems like unexpected large medical bills and health care market concentration, although the details released by the campaign are sparse. Biden also would double investment in community health centers, arguing that the centers help reach underserved populations." • Those would be the community health centers Sanderts extracted from Obama as the price of his support for the ACA.

Biden (D)(2): "Bidencare System Will Kill 125,000 Through Uninsurance" [People's Policy Project]. "Even if you suppose that Biden's estimate is right and the uninsurance rate does go to 3 percent, that still implies an enormous amount of unnecessary death caused by a lack of insurance. One commonly-used (e.g. by CAP) estimate states that 1 unnecessary death occurs annually for every 830 uninsured people. This means that during the first 10 years of Bidencare, over 125,000 unnecessary deaths will occur from uninsurance." • Everything's going according to plan!

Biden (D)(3): Callout culture comes for Joe Biden:

BREAKING: @JoeBiden refuses to apologize for 3mil deportations under Obama when asked at event in NH.

Friday, an undocumented immigrant whose brother was detained in 2016 & later deported, and who is in deportation proceedings himself, asked for an apology. Biden refused. pic.twitter.com/w7eq7dsBPP

— Movimiento Cosecha (@CosechaMovement) July 13, 2019

What the Biden campaign is showing us is how many Democrats, well, take Biden seriously.

Biden (D)(4): "How Durable Is Biden's "Electability" Message?" [Cook Political Report]. "The nice folks at Quinnipiac sent me the cross-tabs for the April poll to compare to the most recent poll. What you see is that Biden has lost support among all demographic groups. But, what jumped out to me was the precipitous drop Biden saw among 'somewhat liberal' Democrats- from 57 percent in April to 35 percent in June — and those age 50-plus — from 61 percent in April to 46 percent in June. This suggests that Biden's hold on the 'traditional' Democratic voter (older and not overly liberal), is more tenuous than conventional wisdom suggested. Still, a solid majority of self-described moderate to conservative Democrats (which Quinnipiac estimates will be 43 percent of the Democratic electorate), see him as having the best chance to beat Trump." • For not "overlly liberal," see the snippets above.

Buttigieg (D)(1): "Pete Buttigieg goes on hiring spree after top fundraising quarter" [CNN]. "Buttigieg's once tiny campaign now has more than 250 people on staff, an aide said Friday, making the South Bend, Indiana, mayor's campaign more representative of a top fundraising candidate. Buttigieg's operation is flush with cash after raising what is expected to be the most of any other 2020 Democratic candidate in the second quarter…. Buttigieg has largely dismissed the lack of growth in the polls, telling reporters that he believes his fundraising haul proves he has a message that, once voters hear from him, will resonate." • The donor class is a proxy for voters? Really?

Gravel (D)(1):

Mike has qualified for the debates, but (with a raft of idiot centrists polling at 1 percent, and with a DNC that would love to keep him out of the public eye) they are actively trying to screw us. But we'll fight back and make Mike's voice heard. That's our vow.

— Sen. Mike Gravel (@MikeGravel) July 13, 2019

Harris (D)(1): "Kamala Harris: Kaepernick backlash was 'not a thing' until Russian bots 'started taking it on'" [San Francisco Chronicle]. Harris: "Remember the heat that ended up around the 'bend the knee' and Colin Kaepernick? Many people have said it actually was not a thing, the Russian bots started taking that on." • There's that word…

Harris (D)(2): "Making the White Guys Squirm: Kamala Harris's Weaponized Identity Politicsd" [John Halle]. "In an Intercept essay from last year, Briahna Joy Gray defined weaponized identity politics as 'the cynical emphasis on personal identity over political beliefs in order to advance candidates whose interests are inapposite to the needs of the groups they're presumed to represent.'… A textbook example of Harris doing exactly that was recently provided by one of her supporters who noted in a Facebook comment that Harris's African American identity 'makes the old white guys squirm.'… What makes Harris tactic 'cynical' is that it is precisely African Americans to whom Harris has done the most damage to over the course of her career." • Need a word a bit less mild than "inapposite."

Sanders (D)(1): "Sanders campaign: Media 'find Bernie annoying, discount his seriousness'" [Politico]. "In the 2020 campaign, his team's frustration has morphed, centering on what it sees as excessively negative stories and dismissive commentary. Even though he's consistently near the top in the polls, Sanders' staff thinks pundits write off his chances. And they're unusually vocal in calling out coverage they dislike on Twitter and on the media channels they've created in-house, fueling frustration once again among the senator's supporters about whether he's getting a fair shot at the White House. On Sanders' livestreaming show 'The 99,' three campaign staffers spent more than an hour last week discussing what they perceive as media bias, such as the tendency to focus on the shiny and salacious rather than Sanders' decadeslong advocacy for the poor and working class. 'Standing up on these issues over 40 years is not new and exciting for people,' said chief of staff Ari Rabin-Havt." • For example:

Reading @washingtonpost this week, you might have missed that #BernieSanders is running for President. There were: 9 Biden stories (w/ 6 pictures), 6 on Harris (3 pictures), 2 each on Warren & Steyer & 1 on Hickenlooper. None on Bernie. (He did write an op ed on Thursday). Really pic.twitter.com/Bgk6q6Cl0Q

— James J. Zogby (@jjz1600) July 13, 2019

Sanders (D)(2): On reparations:

I asked Bernie Sanders about reparations, specifically for descendants of slavery. Here's what he said: pic.twitter.com/7h0FEenKS7

— Marc Lamont Hill (@marclamonthill) July 11, 2019

It's a trip to see Sanders endorsing a Clyburn proposal. (See also "Adolph Reed on Sanders, Coates and Reparations" for a suitably jaundiced view.)

Sanders (D)(3): "Exclusive: Democratic Presidential Candidate Bernie Sanders Calls Hahnemann University Hospital Pending Closure 'Insane'" [CBS Philadelphia]. "Sanders will be in Philadelphia adding his voice to a growing chorus of those condemning the hospital's closure by its parent company." Sanders: "It's insane. If you look at this thing objectively and you say that in the midst of a health care crisis, a hospital is being converted into a real estate opportunity in order to make some wealthy guy even more money." • Oddly, none of the Democrats at Netroots Nation, just held in Philadelphia, stuck around to help Sanders out.

Sanders (D)(4): "Campaign co-chair touts 'Gospel of Bernie Sanders'" [SC Now]. "The current federal minimum wage is $7.25. South Carolina officially has no minimum wage but is bound by the federal law. '[Sanders] forged a coalition with the Fight for 15 folks, for example,' Turner said. 'Raising that minimum wage is going to help the residents here in the Pee Dee. But by example of how he can execute, it was the formation of that relationship with the Fight for 15 that he was able to get [everyone from] Jeff Bezos, for example, to Disney workers to increase the minimum wage.' Bezos is the founder, chairman, chief executive officer and president of Amazon. She said even now Sanders has gotten around 400,000 workers a pay increase." • Turner really is good, isn't she?
2019
"Scaling Wokeback Mountain" [MoDo, New York Times]. "Rahm Emanuel told me [AOC CoS DescriptionSaikat] Chakrabarti is 'a snot-nosed punk' who has no idea about the battle scars Pelosi bears from the liberal fights she has led." • I can't forbear from quoting this, because Rahm is famous for hippie punching. In 2009: "He brought his corporate centrism to the White House, pushing for a smaller-than-needed stimulus bill, urging Obama not to pursue healthcare reform, watering down the bill when he did and calling progressive activists who wanted to pressure obstructionist Democrats .'" I'm sure MoDo knew this when she dragged Rahm's card out of her Rolodex, and it's crossed my mind that her first (sh*t-stirring) column was written in order to write the second one.

"Trump and Pelosi And The House Democrats Agree" [Eschaton]. "This is unfair, of course, but Pelosi has been foaming the runway for this stuff by singling out these 4 women while letting a bunch of "centrist" white guys get away with much 'worse' if 'shit talking the party' is how we define 'bad.' So-called moderates have been running against the party forever. It's why they are called 'moderates.' When they tried to unseat Pelosi, the lefties stood up for her." • Do a favor, lose a friend. As I've been saying for years, liberals and conservatives have a common enemy: The left. And here, indeed, we see (liberal) Pelosi and (conservative) Trump ganging up on (left) AOC (and the rest of the Squad). For me, this is the most entertaining part of the whole contretemps.

"CBC lawmakers rip Justice Democrats for targeting black lawmakers for primaries" [The Hill]. "Congressional Black Caucus members are furious at Justice Democrats, accusing the outside progressive group aligned with firebrand Rep. Alexandria Ocasio-Cortez (D-N.Y.) of trying to oust lawmakers of color, specifically African American lawmakers…. In a statement, Justice Democrats' executive director, Alexandra Rojas, defended the group's strategy, noting that it has endorsed several candidates of color. One of them is Cori Bush, a registered nurse and Black Lives Matter activist who is taking on [10-term Rep. Wm. Lacy Clay (D-Mo.)] for the second time." • I don't think these Justice Democrat types understand that elective office is a tenured position.

"House Democratic Caucus rebukes Ocasio-Cortez's chief of staff" [The Hill]. • And he came into work Monday morning, didn't he?

"Trump intensifies attacks on progressive congresswomen despite outcry" [Politico] • "Progressive congresswomen"?! #SayHerName, for pity's sake!

"Exclusive poll: AOC defining Dems in swing states" [Axios]. "Top Democrats are circulating a poll showing that one of the House's most progressive members — Rep. Alexandria Ocasio-Cortez — has become a definitional face for the party with a crucial group of swing voters. Why it matters: These Democrats are sounding the alarm that swing voters know and dislike socialism, warning it could cost them the House and the presidency. The poll is making the rounds of some of the most influential Democrats in America." • Goodness, I wonder who those top Democrats are. Note that even Celinda Lake thinks this is a terrible poll (see thread here).

* * *

"Alexandria Ocasio-Cortez on Breaking up Homeland Security" [The New Yorker Radio Hour]. The interview, David Remnick, is odious as only an NPR tote-bagger can be, but AOC is really interesting and engaging. Well worth a listen with your morning coffee:
Realignment and Legitimacy
I am not a member of any organized political party:

The Democratic Party is less a political party in pursuit of particular policy goals than a professional association organized to defend and advance the careers of its most valued members.

— Osita Nwanevu (@OsitaNwanevu) July 13, 2019

This is a nice formulation. One of its advantages as that one can now concieve of NGOs, assets in the media, assets in the intelligence community, etc., as actual party members; one isn't restricted to the actual machinery of ballot control. That said, professional associations have actual credentials and actual dues. Is there an equivalent?

"Writers and Historians Explode Myths Surrounding Tammany Hall" [Fordham News]. "While Tammany was corrupt, the organization procured food, jobs and other assistance for new immigrants who were shunned by established society, the panelists said at 'Big Apple Politics and Catholic New York: 1845-1945,' the 12th annual Russo Family Lecture. No one can truly understand the nature of Tammany without viewing it in the context of the Irish Famine of 1845 to 1851, said writer Peter Quinn, author of The Banished Children of Eve (Viking Press, 1994). 'The Famine imprinted the lesson that the first priority of power is getting it and keeping it out of the hands of those who would use it against you,' Quinn said."

"The Validity and Usefulness of the Term 'Black Misleadership Class'" [Black Agenda Report] (from 2018, still germane). "'Black Misleadership class' is not a 'scientific' term. It is weaponized political terminology, with specific meaning based on Black historical and current political realities." • Only an old-school blogger could have written this piece.

"Blue-Collar Workers: Let's All Support the Green New Deal" [Labor Notes]. "Fellow workers in the trades and other blue-collar workers, do not front for them! If we do their dirty work, who will support us when they attack us even more directly?… At present, workers will continue performing fossil fuel-based work, but we and our unions should not promote that work. Instead, we should advocate for a just transition through the Green New Deal. We can protect union members while also protecting our children's and grandchildren's future."
Stats Watch
Empire State Manufacturing Survey, July 2019: "After a dramatic breakdown in June, the Empire State index mustered a mixed recovery in July" [Econoday]. "[D]espite the spots of improvement, this report, especially orders and employment, will not do much to ease concerns at the Federal Reserve, expressed last week by Jerome Powell, that the nation's factory sector, facing slowing exports and slowing global growth, is at the risk of breaking lower."
Banks: "One Way Banks Aren't Ready for the Next Crisis" [Bloomberg]. "Now the economy is far into a long expansion, and signs of excess are again appearing, this time primarily in corporate lending. So are the banks better prepared? Although they do have more capital, it still isn't enough to weather a severe crisis. And they don't appear to be protecting that capital by creating bigger loan-loss reserves. As of March, reserves at the largest U.S. banks (those with more than $500 billion in assets) stood at 1.2% percent of total loans. That's about where they were before the last crisis hit." • It's been over a decade. Maybe — paging Dr. Minsky — the last crisis has been fiorgotten?
Shipping: "Trump-China Trade Tensions Hit Panama Canal Revenues" [Bloomberg]. "The trade tension between the U.S. and China is making waves at the Panama Canal. Cargo from the U.S. to China going through the key waterway has slumped this year as the Asian giant cuts its imports of American food and fuel, … Amid the dispute, Japan has displaced China as the canal's second-largest user, while U.S. businesses remain the canal's biggest customers, [Panama Canal Authority CEO Jorge Luis Quijano] said."
The Bezzle: "Driverless Cars Are Taking Longer Than We Expected. Here's Why." [New York Times]. "But a lot of work remains to be done to make fully self-operating cars a fact of everyday life, and Retro Report explores some of the remaining obstacles: Streets and highways need to be mapped, down to a few centimeters. The machines must learn to grapple with snow or rain, which can throw their sensors out of whack. They will have to step up their game if they are to be able to respond instantly to the unexpected, be it a falling tree branch or a child darting into the road from between parked cars." • In other words, the technology isn't there. Hilariously, this article is from the Retro Report department, "a series of video documentaries exploring major news events of the past and their lasting impact." "Major news events of the past."
Tech: "US mobile speeds are super slow. Here's what we can do about it." [Recode]. "Currently, the US ranks 40th in the world for mean mobile download speeds — up a mere three spots from last year, according to a new report from internet speed measurement company Ookla. More dismally, the country ranked 94th in mean mobile upload speeds, falling 21 spots from 2018…. If the US is behind — or even just in the middle of the pack — on 5G rollout compared to everybody else, it could significantly interfere with the country's technological and economic progress. Remember that the move to 4G initiated technologies and companies that we hadn't dreamed of with 3G — Uber and instant ride-hailing, for example. 5G is supposed to be exponentially faster. We don't know yet what we might miss if we're not ready." • Hmm. Uber? A criminal enterprise that's never made a profit? Really?
Rapture Index: Unchanged [Rapture Ready]. Record High, October 10, 2016: 189. Current: 183. Remember that bringing on the rapture is a good thing.
The Biosphere
"Political Scenarios for Climate Disaster" [Dissent]. "[H]ere in the Global North we often act as if our future will be a warmer version of today: liberal capitalism, plus flood insurance, minus coral reefs. That future is a fantasy. It already has a probability close to zero….At the heart of these problems is the capitalist nation-state that structures our world." • And:
These two questions—of sovereignty and of capitalism—point toward four rough paths. We call these Climate Leviathan, Climate Mao, Climate Behemoth, and Climate X. Climate Leviathan describes an emergent global order committed to the consolidation of capitalism via the organization of a form of planetary sovereignty that can overcome the collective action problem. Climate Mao would represent a similarly planetary-scale "solution," but one dedicated to an anti-capitalist order. Climate Behemoth describes a global arrangement animated by a chauvinistic capitalist and nationalist politics that denies—until it can only denounce—the threat climate change poses to national capitals. Climate X is the name we give the collection of movements that pursue global climate justice: movements that build non-capitalist political economies, and construct solidarities at multiple scales that reject the political logic of sovereignty.
And yet there is hope:
the generation after the Green New Deal will simply fail to understand absurd concepts like "truck carrying pig guts" and "traffic jam" https://t.co/PVk2vDwYVT

— DSA Ecosocialists??⚡️ (@DSA_Enviro) July 12, 2019
"Sand Mafia" (a continuing series) [National Geographic]. "Our modern civilization is built on sand: concrete, paved roads, ceramics, metallurgy, petroleum fracking—even the glass on smart phones—all require the humble substance. River sand is best: grains of desert sand are often too rounded to serve as industrial binding agents, and marine sand is corrosive. A United Nations study calculates, however, that humankind's total consumption of sand—more than 40 billion tons a year—is now double the amount of sediments being replenished naturally on the Earth by the sum of the world's rivers. Today, sand has become so valuable that it is shipped enormous distances: Australia sends boatloads of sand to Arabia for land reclamation projects. China, the world's builder, is also the planet's sand glutton. Between 2011 and 2014 alone, the Chinese poured more concrete—made up largely of sand—than the United States used during the whole of the 20th century. With its exploding megacities, India ranks second in the world's sand consumption." • "Our modern civilization is built on sand." No kidding!
"UK's biomass demand is destroying US forests, campaigners say" [Environement Journal]. "The NRDC says that hardwood forests in the southeastern US are being clean cut, with whole trees and other large-diameter wood being sent to industrial mills to be manufactured into wood pellets. The environmental group claims that forests in the region are being logged at four times the rate as those in the Amazon, while wood pellet mills in the region often release air pollution above legal levels…. The campaigners have called for the UK to end its subsidies for biomass, saying that policy-makers should redirect their investment to other low-carbon energy sources such as energy efficiency, solar and wind." • In Maine, "biomass" includes construction debris (so remember that if anybody tries to build an incinerator in your area). I wonder if that's true in the UK.
Health Care
"Medicaid director's faith in managed care unshaken by $386 million cost increase" [Des Moines Register]. • I'll bet.
Maybe if we put the diabetics in cages:
I used to work in a call center for an insurance company, diabetic patients calling to complain about their insulin costs and telling me "I guess I'll just die" was at minimum a weekly occurrence.

— CraigSaid (@NotReallyaDr) July 14, 2019
"Why A 'Public Option' Isn't Enough" [Current Affairs]. "Not only will a public option fail to cover everyone, it will do nothing to restrain the growth of healthcare costs. Single payer systems control costs by giving the health service a monopoly on access to patients, preventing providers from exploiting desperate patients for profit. If instead there are a large number of insurance companies, providers can play those insurance companies off each other. Right now, we have a two-tier system, in which the best doctors and hospitals refuse to provide coverage unless your insurer offers them exorbitantly high rents. To support that cost while still making a profit, your insurer has to subject you to higher premiums, higher co-pays, and higher deductibles. Poor Americans with poor-quality insurance are stuck with providers who don't provide high enough quality care to make these demands. The best providers keep charging ever higher rents, and the gap between the care they offer and the care the poor receive just keeps growing. Poor Americans are now seeing a decline in life expectancy, in part because they cannot afford to buy insurance that would give them access to the best doctors and hospitals." •
Water
"How activists are using art and science to address Michigan's water problems" [Second Wave (MN)]. "[Monica Lewis-Patrick, co-founder of We the People of Detroit] is a proponent of the 'one water concept,' which means advocating for water on all fronts, from ensuring access and affordability in impoverished communities to protecting these resources from environmental threats." • I like the "one water" concept, but I'm dubious that art mobilizes.
New York Blackout
Encouraging, actually:
NYC OUTAGE: People were seen directing traffic in New York City as parts of the west side of Manhattan experienced a major blackout.https://t.co/dWRiPpJ6nX pic.twitter.com/MGocP0Utla

— Action News on 6abc (@6abc) July 14, 2019
Indomitable:
"you guys are still open?"

"We're 24 hours." pic.twitter.com/P3ExAaxgRs

— Jake Offenhartz (@jangelooff) July 14, 2019
Guillotine Watch
Admirably simple and direct. Thread:
This is yet another prime example of Bay Area wealth disparities coming to a head in a truly flabbergasting, dehumanizing fashion: Oakland real estate developer plans on shooting dollar bills over a homeless encampment in hopes of getting them to leave. pic.twitter.com/FRY62LSGbG

— Vivian Ho (@VivianHo) July 12, 2019
Class Warfare
"Your Boss Might Be Ripping You Off: How To Protect Yourself From Wage Theft" [Teen Vogue]. "Wage theft is a general term for paying workers less than what they've rightfully earned. Nobody knows exactly how much is stolen, but some experts estimate wage theft costs U.S. workers $50 billion a year. To put that number in perspective, all robberies, burglaries, and car thefts combined cost victims $14 billion, in 2012, according to FBI statistics. Wage theft affects millions of people, particularly women, people of color, and immigrants. Low-wage workers are acutely vulnerable to wage theft, and when wages are low to begin with, any amount the employer withholds can have dire consequences for the worker. The average low-wage worker loses $3,300 a year to wage theft, according to a survey by the Economic Policy Institute." • $3,300 is a lot of money! (And Teen Vogue, once again, for the win.)
"Thousands of Amazon workers across Europe and the US are striking and protesting on Prime Day" [Bloomberg]. "Amazon workers in five countries are expected to protest working conditions on Prime Day amid calls for better pay and improved working conditions." Amazon: ""We can only conclude that the people who plan to attend the events are simply not informed. We encourage anyone to book a tour of our fulfilment centres and compare our overall pay, benefits, and workplace environment to other retailers and major employers across the country." • But that's not really an answer, is it? As for booking a tour, will Prince Grigory Aleksandrovich Potemkin-Tauricheski be running it?
"Amazon workers in Germany strike ahead of major sale" [Deutsche Welle]. "In a separate protest that began on Sunday evening and went into Monday morning, 40 Greenpeace activists climbed onto the roof of an Amazon facility in Winsen in the state of Lower Saxony. The demonstrators were protesting at the online retail giant's destruction of many new goods returned to it by purchasers. Greenpeace says some 30 percent of returns are not resold." • That's bizarre. Returns are destroyed?
Art Young (b. 1866):
Art Young was amazing pic.twitter.com/mrEMXKNJXV

— gucci in the sheets, gramsci in the streets (@hegemon0cle) July 12, 2019
News of the Wired
"The Road to Hell Is Paved With Good Intentions" [Psychology Today]. "This is no big deal when it is one person's struggle with their own private garden, but when such good intention projects are executed on a society-wide scale, the results can be disastrous. First Scottish philosopher David Hume and then economist Adam Smith, with his 'law of unintended consequences,' warned us that 'interventions in complex systems tend to create undesirable outcomes.'" • I dunno. I've been thinking about this, I'm thinking the road to hell is paved with bad intentions. True, the rhetorical twist isn't there, but honestly, look around you.
"Microscopic sensors reveal the brain's chemical chatter" [Nature]. "Tiny brain sensors can detect split-second changes in the levels of [dopamine,] a key signalling molecule as it spreads to and influences an array of neurons… Unlike some currently used methods, the sensors could detect dopamine release in the presence of compounds used in experiments on brain tissue. As a result, they are potentially powerful tools for investigation of dopamine's many roles in the brain." • Hopefully Silicon Valley doesn't pick up on this. Or focus group types.
"Yale's Most Popular Course Ever on Happiness Boils Down to 3 Simple Actions You Can Start Doing Today" [Inc]. "Simply taking away something you've come to enjoy for a day or a week will give you a fresh appreciation of what you already have. "A summer night or two without air conditioning might make the rest of the season much more enjoyable," is Pinsker's example. And if you can't actually deprive yourself, force yourself to really think about life would be like without some of the pleasures you currently enjoy." • So, let's take away a billion or two from the usual suspects…
* * *
Readers, feel free to contact me at lambert [UNDERSCORE] strether [DOT] corrente [AT] yahoo [DOT] com, with (a) links, and even better (b) sources I should curate regularly, (c) how to send me a check if you are allergic to PayPal, and (d) to find out how to send me images of plants. Vegetables are fine! Fungi are deemed to be honorary plants! If you want your handle to appear as a credit, please place it at the start of your mail in parentheses: (thus). Otherwise, I will anonymize by using your initials. See the previous Water Cooler (with plant) here. Today's plant (JN):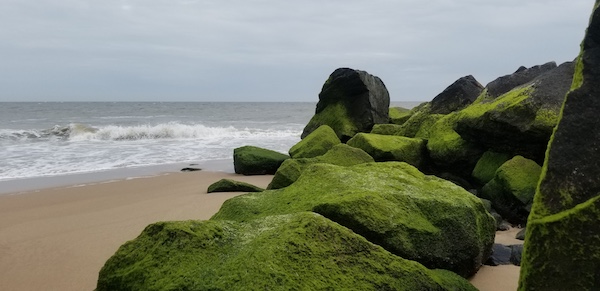 * * *
Readers: Water Cooler is a standalone entity not covered by the annual NC fundraiser. So do feel free to make a contribution today or any day. Here is why: Regular positive feedback both makes me feel good and lets me know I'm on the right track with coverage. When I get no donations for five or ten days I get worried. More tangibly, a constant trickle of small donations helps me with expenses, and I factor in that trickle when setting fundraising goals. So if you see something you especially appreciate, do feel free to click this donate button:
Here is the screen that will appear, which I have helpfully annotated.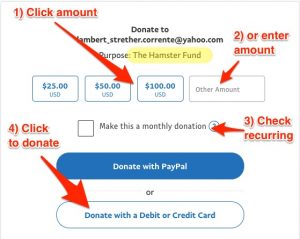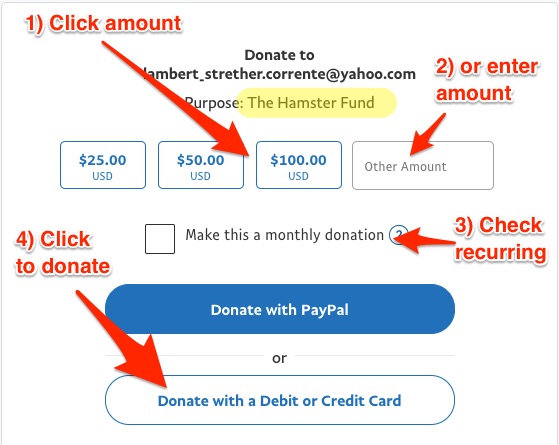 If you hate PayPal, you can email me at lambert [UNDERSCORE] strether [DOT] corrente [AT] yahoo [DOT] com, and I will give you directions on how to send a check. Thank you!