How Burnsville, Minnesota, cut its carbon emissions nearly 30 percent Yale Climate Connections
Last Month Just "Obliterated" Temperature Records as The Hottest June to Date Science Alert
Beyond Meat fever turns the tiny pea into America's hot new crop Seattle Times
Looking on the Bright Side of Livestock Emotions—the Potential of Their Transmission to Promote Positive Welfare Frontiers in Veterinary Science
A deadly, drug-resistant fungus has swept the globe—here's how it spreads Ars Technica
Strong US jobs data shifts rates expectations FT
July 4 Wrapup
U.S. Army to drop 'US' from name over past links to slavery Duffel Blog
China?
* * *
Singapore needs sand, but its neighbors refuse to sell Quartz
Syraqistan
Iran blasts Britain's 'piracy' after Royal Marines detain oil tanker in Gibraltar Telegraph

Israeli government minister takes credit for 27 U.S. states passing anti-BDS laws MondoWeiss (DK).

Trump is finished with the Afghan war Indian Punchline
Brexit
Bury bodies along UK's motorways to ease burial crisis, expert suggests Guardian. I've always wanted to know where they bury the bodies.
2020
New Cold War
Russian missiles for Turkey? What's at stake as collision looms. The Christian Science Monitor

Most enjoyable Russia book of the year? Beyond the Kremlin
RussiaGate
CrowdStrikeOut: Mueller's Own Report Undercuts Its Core Russia-Meddling Claims Aaron Maté, RealClearInvestigations
Trump Transition
2020 census questionnaires go to printer without citizenship question — but government says it will continue to look for "path forward" (UPDATED) SCOTUSBlog but Trump Considering an Executive Order to Allow Citizenship Question on Census NYT

Report: Pentagon Should Assume US Satellites Are Already Hacked Defense One
Police State Watch
Death of Dog Trainer Highlights Strenuous Heat and Working Conditions at Texas Prisons Texas Observer
Big Brother Is Watching You Watch
Alexa Goes to ISTE: Edtech Companies—and Teachers—Debut New Skills for Learning EdSurge
Boeing 737 MAX
European regulator sets out issues before 737 Max can return to skies FT
Libra
Inside the Congressional Staff Meeting About Libra Prospect (DK). From last week, still germane.
Guillotine Watch
Measles for the One Percent Vaccines, Waldorf schools, and the problem with liberal Luddites. The Cut
Class Warfare
Abigail Disney: 'I'm choosing to be a traitor to my class' FT
When big data aren't the answer and Reply to Perrykkad and Hohwy: When big data are the answer PNAS
'Rewiring nerves' reverses hand and arm paralysis BBC
Antidote du jour (via):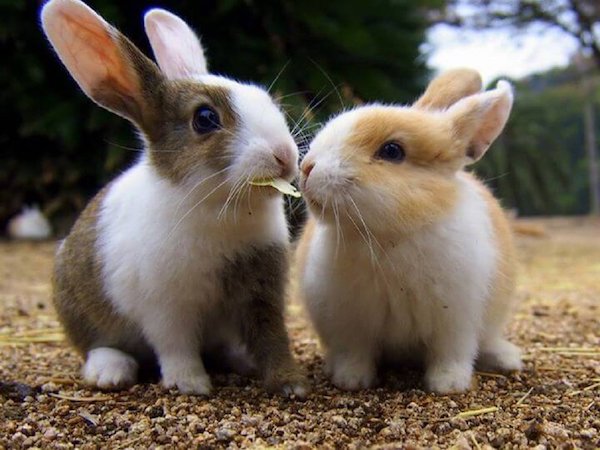 From Okunoshima, Japan's Bunny Island. And a bonus antidote:
This machine is called HappyCow and it actually makes cows happy. Any cow can boot this device by making a slight pressure against the brush. After the device is turned on, the brush will work for about 60 seconds, cleaning and delighting the animal https://t.co/Ek5linlrMc pic.twitter.com/cGzv5XwdJD

— Massimo (@Rainmaker1973) June 29, 2019
See yesterday's Links and Antidote du Jour here.