The quest to unlock the secrets of the baby Universe Nature
The Thick Gray Line: Forest Elephants Defend Against Climate Change NYT
America's agriculture is 48 times more toxic than 25 years ago. Blame neonics Guardian (original).
Coal industry stakes survival on carbon capture plan FT
Business Roundtable Redefines the Purpose of a Corporation to Promote 'An Economy That Serves All Americans' Business Roundtable. It's a cookbook.
MIT Accused Of Costing Workers Millions In Cozy Deal With Financial Giant Fidelity NPR (MV).
Paging Big Brother: In Amazon's Bookstore, Orwell Gets a Rewrite NYT. "The preface referred to another great Orwell work, 'Homage to Catalonia,' as "Homepage to Catalonia.'" Fraud scales.
Brexit
On the brink: Britain's economy braced for Brexit 'shock' FT

Boris Johnson lays down law to the EU: Prime Minister DEMANDS Brussels drops plan for 'unviable' backstop and replace it with a new legal commitment to avoid hard border in Ireland Daily Mail. The text of Johnson's letter.

Freedom of movement for EU citizens coming to the UK will continue largely unchanged after a no-deal Brexit Business Insider. The UK does not have the organizational capacity to put a new system in place by deadline.
Salvini May Have Missed His Moment to Shine Bloomberg
Syraqistan
That Iranian tanker:

The tanker's AIS is now saying that it'll arrive in Kalamata on August 26th. Our analysis is that she'll be avoiding EU waters and not even enter Greece, but most likely offload a million barrels onto an empty Iranian-flagged Suezmax in order to continue back to Iran via Suez. pic.twitter.com/ly9R4oprp9

— TankerTrackers.com, Inc.⚓️🛢 (@TankerTrackers) August 19, 2019
The Fourth Industrial Revolution could mean the end of traditional manufacturing in Africa WEF
These Nigerian Teens Are Making Sci-Fi Shorts with Slick Visual Effects Kottke.org
North Korea
India
China?
* * *
Line and Nomura Launch Zero-Commission Online Brokerage in Japan Bloomberg
Stolen rail plates, screws caused train derailment Bangkok Post. Readers, any metal theft stories in your area?
New Cold War
Trump Transition
White House officials eyeing payroll tax cut in effort to reverse weakening economy WaPo

Trump's Foreign Policy: All Coercion, No Diplomacy The American Conservative

Influence Peddling, Double-Dealing, and Trumpworld Swampmen: How U.S. Plans for the World's Fair Fell Apart Daily Beast
When the Lights Went Out: On Blackouts and Terrorism MIT Press Reader
2020
Trump 2020: Be Very Afraid Matt Taibbi, Rolling Stone (Furzy Mouse). Well worth a read.
Migration
In Nuevo Laredo, Trump's 'Remain in Mexico' Program Feels Chaotic and Dangerous Texas Observer. Deck: "It's also kind of working."

ICE Doctor Defends Force-Feeding Detainees on Hunger Strike as 'Uncomfortable' But Necessary Texas Monthly
L'Affaire Joffrey Epstein
Epstein Created Trust With $578 Million Days Before Suicide Bloomberg

Key Unanswered Questions About Epstein Death and Cameras WhoWhatWhy (Furzy Mouse).
Black Injustice Tipping Point
Daniel Pantaleo, Officer Who Held Eric Garner in Chokehold, Is Fired NYT
Class Warfare
How Life Became an Endless, Terrible Competition The Atlantic (Re Silc).

Reforming Social Security to Save Social Security Federal Reserve Bank of Chicago (Re Silc). "So what does the optimal plan look like? Ndiaye calculates that the average retirement age would be 69.6 years and the labor force participation rate for individuals aged 65–69 would be 78%. In comparison, in the U.S. today, the average retirement age is 66.5 years and the labor force participation for 65–69 year olds is 32%." Personally, I view retirement to a life of shuffleboard as a death sentence, and want to work 'til I drop. But I don't have the pain that millions of workers have after a lifetime of labor, either, or grandchildren to spend time with. So "three more years in the workforce, no problemo" is "optimal" for whom? Morality aside, MMTers will know the economics are full of lies.
Modern Money and the War Treasury Global Institute for Sustainable Prosperity
New Electric Motor Could Boost Efficiency of EVs, Scooters, and Wind Turbines IEEE Spectrum. Readers?
Antidote du jour (via):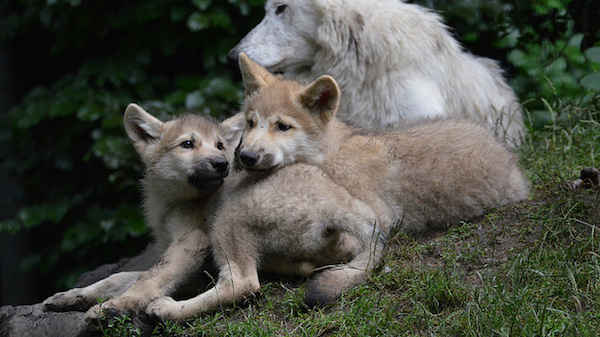 See yesterday's Links and Antidote du Jour here.