Why Is Mold Fuzzy? Live Science
Japanification: investors fear malaise is spreading globally FT
Recession watch: Does anyone know what they're talking about? Columbia Journalism Review
Wall Street Prepares for the End of a Crucial Era Bloomberg. The end of LIBOR.
$572 million verdict handed down in Oklahoma opioid trial The Oklahoman. One of the more subtle and most pernicious effects of Google's search algo is that it prioritizes global sources over local ones. I would far rather link to The Oklahoman on an Oklahoma story than the BCC, yet the BBC is at the top of Google results and I had to go look for The Oklahoman which, at the link, consolidates plenty of other coverage of this continuing story. Surely Google's programmers are well-paid and smart enough to work out that The Oklahoman is "authoritative" on an Oklahoma story, and to surface links accordingly? Unless Google actively wishes to destroy local newsrooms, of course, by starving them of links and visibility. Same deal when I was looking for reporting on Biden's visit to Hanover on Friday for petal's post; the wire services and the Post were up top, but I had to dig for the Manchester Union-Leader, where the coverage was better. Google has utterly, utterly crapified search.
The case for strategic and managed climate retreat Science
Q&A: Is Agriculture the Answer to Climate Change? Modern Farmer
What happens when permafrost melts? Russia Beyond
Syraqistan
Iran tells US to take 'first step', end sanctions Agence France Presse

Trump ready to meet Iran's Rouhani for new nuclear deal FT

Al Shimari, et al. v. CACI Center for Constitutional Rights (Nippersmom). Abu Ghraib torture case dismissed.
Brexit
Going prorogue: Boris Johnson could face legal action if Brexit battle builds City AM. Note the final paragraph.

Is Britain Becoming a Failed State? Chris Patten, Project Syndicate
An 8,000-Year-Old Platform in Britain Could Be the Oldest Boat-Building Site Ever Discovered Smithsonian
Book review – The Anarchy: The East India Company, Corporate Violence, and the Pillage of an Empire New Indian Express
India
My 14 days of siege in Kashmir; a first-hand account from the valley Gulf News

Ground Report: In Drass, World's Second-Coldest Inhabited Place, Winter Comes Early The Wire and In the Idea of an 'All India NRC', Echoes of Reich Citizenship Law The Wire

Another report from the ground on Kashmir. Thread:

I've just returned from Kashmir & three things to note, particularly for those outside fed on stories of normalcy by embedded journalists. [Even if you support Modi, and think this might work, surely you'd want to know what's really going on].

— Rajesh Venugopal (@rajeshvenugopal) August 25, 2019

Ghosts of Kashmir: Indian authorities refusing to issue death certificates for civilians killed in clashes, say families Independent
BREAKING: Jokowi announces East Kalimantan as site of new capital Jakarta Post. Meanwhile, The Greatest Country On Earth™ can't get it together to decide what to do about a 108-year-old tunnel under the Hudson.
Palm oil: Indonesia and Malaysia push back as EU clamps down Nikkei Asian Review
Trade war fractures Asian global value chains Asian Correspondent. Author is from the Asian Development Bank.
China?
* * *
Japan automakers need not worry about U.S. trade talks outcome: Motegi Reuters
RussiaGate
Ex-Trump Affiliate Secretly Worked With Prosecutors, FBI and CIA for Years WSJ. "The revelations about Mr. Sater's work for the government, which included going undercover in Cyprus to catch Russian cybercriminals and passing along tips about terrorists and a possible presidential-assassination plot, provide a more nuanced view of one past associate of Mr. Trump. They also add a new element to the story of a president whose life history has brought him into contact with an unusually colorful cast of characters."
G7 summit statement issued on trade, Iran, Libya, Ukraine and Hong Kong Reuters
Trump Transition
Trump Has Added an Element of Randomness to Markets John Authers, Bloomberg. Since a good fraction of Trump's voters were "volatility voters," this was only to be expected.
Trial of High-Powered Lawyer Gregory Craig Exposes Seamy Side of Washington's Elite NYT. Wait. There's a side that's not seamy?
Our Famously Free Press
The Media's Russian Radiation Story Implodes Upon Scrutiny Scott Ritter, The American Conservative
Big Brother Is Watching You Watch
The Tens Of Millions Of Faces Training Facial Recognition; You'll Soon Be Able To Search For Yourself Hackaday

Google, University of Chicago named in suit charging misuse of patient data HealthCare IT News (suit). From July, still germane.
L'Affaire Joffrey Epstein
Guillotine Watch
Cruise-line companies are building private Caribbean play zones The Economist
The Curse of Moral Purity Chris Hedges, Truthdig (Furzy Mouse). Very good.
What the voice inside your head says about you BBC
Antidote du Jour (Furzy Mouse):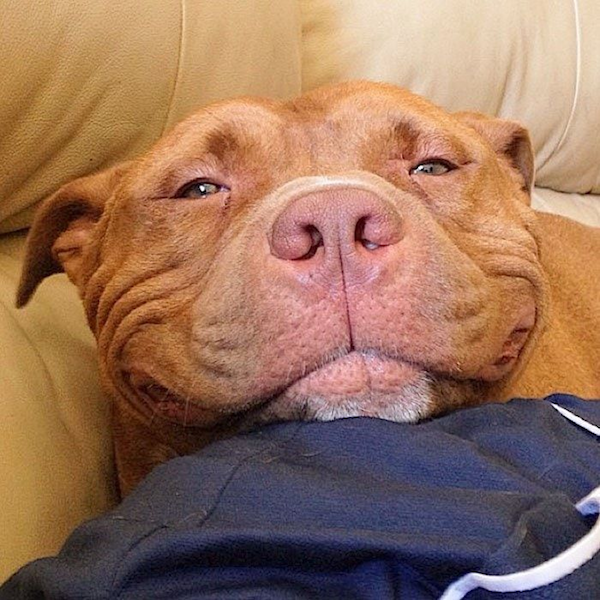 See yesterday's Links and Antidote du Jour here.