This is Naked Capitalism fundraising week. 1635 donors have already invested in our efforts to combat corruption and predatory conduct, particularly in the financial realm. Please join us and participate via our donation page, which shows how to give via check, credit card, debit card, or PayPal. Read about why we're doing this fundraiser and what we've accomplished in the last year, and our current goal, more original reporting..
Tokyo eerily quiet, bracing for worst typhoon in 6 decades Associated Press (David L)
Climate change: Big lifestyle changes are the only answer BBC (David L)
This Is What Adapting to Climate Change Looks Like Atlantic (David L). As recently as 20 years ago, multi-day power outages due to ice storms ever year or two were normal in Birmingham, AL in areas with trees (as in the nicer and even not-so-nice suburbs). The neighbors would come sleep over because our house was one of the few with fireplaces (actually 2, back to back in the living room and den). This sort of thing is about to become the new normal. David L said yesterday in the PM: "Power still out here (we're in a rural area). Wind here never more the 6 mph."
An Analysis Of California's Decision To Ban The Chlorpyrifos Pesticide Forbes (David L)
A Code Glitch May Have Caused Errors In More Than 100 Published Studies Vice. Resilc: "You can't spell shIT without IT."
China?
Brexit. We should have an idea late Sunday UK time as to whether the crunch negotiations mentioned below have borne fruit. EU diplomats are to be briefed Sunday at 5:00 PM in Brussels, and you can be sure press leaks will fly fast after that.
Johnson's major U-turn sets up 48 hours to clinch Brexit deal Guardian (furzy)

Constitutional integrity of UK must be respected in Brexit deal – DUP Reuters

MPs must oppose the PM's Brexit plans – or workers will pay the price LabourList

Absolutely right https://t.co/BNfjvkMck3

— Nigel Dodds (@NigelDoddsDUP) October 11, 2019

INDEPENDENT DIGITAL: Johnson faces fight with DUP as deal edges closer #TomorrowsPapersToday pic.twitter.com/iBSPBELFZc

— Neil Henderson (@hendopolis) October 11, 2019

Donald Tusk: No workable Brexit deal yet, but let's keep talking Politico

Johnson will ask MPs to choose deal or delay on Super Saturday The Times

From guurst:

If we're moving towards a fudged NI backstop Brexit deal with a standard UK free trade agreement, thread on the economic effects

tl:dr Johnson's is a much HARDER Brexit than May's

– UK government thinks this will end up making us ALL £2,250 A YEAR POORER

Read on for why

— Chris Giles (@ChrisGiles_) October 11, 2019
Mexico mayor tied to car and dragged along by angry locals BBC (resilc)
Syraqistan
Big Brother is Watching You Watch
Smart TVs Are Data-Collecting Machines, New Study Shows The Verge. I am amazed that this is seen as news.

How Photos of Your Kids Are Powering Surveillance Technology New York Times (David L)
Trump Transition
Republican Control In The States Hasn't Stopped The Growth Of Government FiveThirtyEight (resilc)
Why Barack Obama was particularly unsuited to live up to the ideals of the Nobel Peace Prize The Conversation
Impeachment
We're in a permanent coup Matt Taibbi. Came up in comments in yesterday's Water Cooler. A must read.

Why We Must Impeach Donald Trump Rolling Stone (resilc)

Read Marie Yovanovitch's prepared deposition statement Washington Post (furzy)
AT&T raises prices 7% by making its customers pay AT&T's property taxes ars technica (resilc)
Boeing and FAA Faulted In Damaging Report On 737 Max Certification New York Times
2020
Elizabeth Warren trolls Facebook with 'false' Zuckerberg ad Guardian

BREAKING: Tulsi Is Now Top 4 In Wisconsin..Without Campaigning In Wisconsin? YouTube (furzy)
Why so many companies bailed on Facebook's Libra project at once Verge (Kevin W). As we said, they were not on board. They made no real commitment, had no contract, paid no $. They were just letting their names be used to have a better look-see. They were dopes to go even that far given how ludicrous the Libra rollout doc was. I am surprised it took this long for them to distance themselves, but they are doing so visibly and decisively (which is the striking part) because Facebook starting muscling them to show more support.
The climate crisis and the failure of economics Vox (David L)
California governor signs ban on private prisons, setting up fight with Trump Guardian
CalPERS in settlement talks in $1 billion long-term care insurance lawsuit Sacramento Bee. This verges on misreporting, or just taking CalPERS propaganda in lieu of actual reporting. The state is not going to do any bailout of these funds. The "talks" might be more accurately depicted as "CalPERS officially groveling with the state so as to tell the judge it tried so he won't be mad at CalPERS." Not only would Newsom have to approve any bailout, but he'd then have to get the legislature to agree. The judge at least figured out if the bailout fantasy were to happen, it would go well into 2020 since it would need to be approved with the state budget, so he kicked the trial date back.
This chart shows the biggest driver for the Dow and it's not Trump or China trade war MarketWatch
Class Warfare
How to Tax Our Way Back to Justice New York Times. By Saez and Zucman.

We have just added 8 countries, almost an extra billion people, to https://t.co/8KO00Z5Eii.

Here's how much corporate tax revenue they lose (as a fraction of corporate tax revenue collected)

??24% ??16% ??15% ??8% ??5% ??5% ??5% ??5%

cc @LudvigWier @TTorslov pic.twitter.com/3UAAom8eJs

— Gabriel Zucman (@gabriel_zucman) October 12, 2019

Is Amazon Unstoppable? New Yorker (resilc). JP Morgan looked like he was until he wasn't.

Amazon Cuts Contracts With Delivery Companies Linked to Deaths Propublica. Furzy: "problem solved!!! /s"

Trump's Trillion-Dollar Hit to Homeowners ProPublica. Misses the story entirely. This tax was intended to hit the affluent Dem donor base, which when you read into the story, appears to happened based on the list of counties most affected. However, there was tons of collateral damage to wealthy Republicans in moderate to high tax states.
Antidote du jour (the Guardian a while back via MGL). The elephants are playing but the one on the bottom looks like it might not be so sure about this game.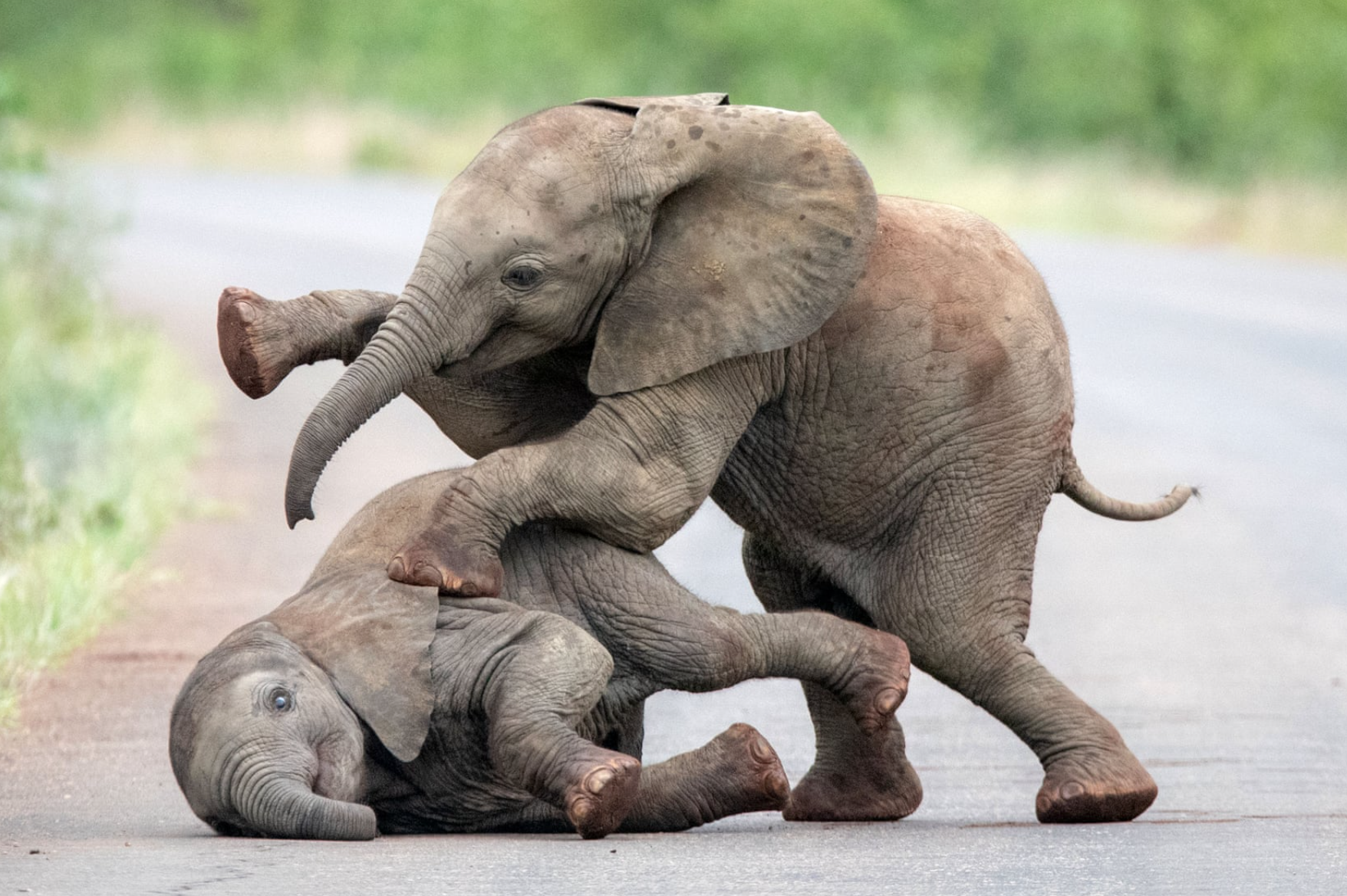 And a bonus (Dan K):
"These are Skeleton Panda Sea Squirts, also known as Ascidians. They're marine invertebrate filter feeders that will probably end up in a Tim Burton film at some point." Via Reddit/Facebook. pic.twitter.com/nzskwdvi8g

— Sofía Martínez-Villalpando (@sofiabiologista) October 10, 2019
See yesterday's Links and Antidote du Jour here.