Why New Zealand's White Island Erupted Without Warning Scientific American
Top Polluters Told to Do More to Fight Warming: COP25 Update Bloomberg
How a closed-door meeting shows farmers are waking up on climate change Politico
Greenwish: the wishful thinking undermining the ambition of sustainable business Real World Economics Review
Brexit
Boy on the floor photo prompts Boris to add larceny to mendacity Guardian. Johnson: "I'm sorry to have taken your phone, but there you go" (!!). More here. And here:

Get Boris GONE!!
Boris Johnson couldn't even look at 4 year old Jack lying on the floor with pneumonia devastating collapse of our NHS by 9 years of Tory rule pic.twitter.com/CMvkpBWe5G

— ARTIST TAXI DRIVER (@chunkymark) December 10, 2019

Brexit: a lack of focus EU Referendum

In U.K. Vote, Online Disinformation Is the New Normal NYT. The UK, you say.
France set for further transport chaos on sixth day of pension strikes France24
France's regulator AMF fines Morgan Stanley 20 million euros Reuters
Why Italy's Bridges Keep Collapsing Bloomberg
Syraqistan
What really happened in Iran? Pepe Escobar, Asia Times
China?
Hong Kong offices become new battleground in protests FT

Human rights are universal, which is why the United States stands with Hong Kong Hanscom Smith, South China Morning Post. Hanscom Smith is the US consul general for Hong Kong and Macau. We should try them!

* * *

There's an app for that. Important thread:

This is a short Weibo story that tells you many other stories about China. Yesterday, some Weibo users posted abt an app called "社会扶贫" (Social Poverty Alleviation). It's a crowdfunding app designed by CN State Council's poverty alleviation office…1/n pic.twitter.com/6nwIjzkzGL

— Toni (but what's your *real* name?) (@tony_zy) December 9, 2019

Seems an odd approach for a putatively communist nation to take.
Venezuela's Civilian Militia Surpasses Target, Reaches 3.3 Million Members Venezuelanalysis
Brazil to send security force to indigenous land after two shot dead Reuters
India
Blood and Soil in Narendra Modi's India New Yorker

US agency completes implementation of H-1B electronic registration process for 2021 cap season The Hindu
Seven-Eleven Japan failed to pay 490m yen in overtime pay Nikkei Asian Review
Suu Kyi set to make history in Hague genocide case Agence France Presse
New Cold War
Russia, Ukraine agree to ceasefire by year-end at Paris talks Deutsche Welle. The Blob must be furious.

It's Time for Ukraine to Let the Donbass Go Foreign Policy
Impeachment
Trump Transition
2020
Democrats pick Hillary Clinton as 2020 frontrunner in new party poll New York Post. Now they're just trolling us.
Boeing 737 MAX
Boeing 737 MAX was plagued with production problems, whistleblower says Seattle Times. "When [Ed Pierson, a former manager on the Boeing 737 MAX production line] met with [the head of the 737 program, Scott Campbell] in July 2018, he said, he again urged Boeing to shut down the MAX line. Pierson had spent decades in the Navy before joining Boeing and said he told Campbell that he had seen the military stop exercises over less serious concerns. In response, he claims, Campbell said, 'The military isn't a profit-making organization.'" Boom. As we say.
Health Care
UnitedHealth Group: 2020 Revenues To Eclipse $260B Forbes

Everything's going according to plan:

Gallup finds 1 in 4 Americans say they have put off medical treatment for a *serious* condition because of the cost pic.twitter.com/pHUNuo2Euo

— Dylan Scott (@dylanlscott) December 9, 2019

Medicare For All Would Improve Hospital Financing Health Affairs. See also NC here.
Imperial Collapse Watch
Empire, Twenty Years On NLR. Dense, but as always with NLR, rigorous, agree or disagree.
'We Committed Copyright Infringement and Want to Be Sued by Disney' Fortune (dk).
Why the profit motive fails in education The Conversation
Class Warfare
Investigating cooperation with robotic peers PLOS One

File an Information Request with Every Grievance Labor Notes
Man who ate the $120,000 banana art installation says he isn't sorry and did it to create art CNN. Duchamp would be proud:
This grocery ad though #AffordableArt pic.twitter.com/WfolRWqnoB

— Rachel Cheung (@rachel_cheung1) December 10, 2019
The first effort to regulate AI was a spectacular failure Fast Company
How William Gibson Keeps His Science Fiction Real The New Yorker (TH). The public relations campaign for Agency begins. Good background, though.
When did societies become modern? 'Big history' dashes popular idea of Axial Age Nature
Antidote du jour (via):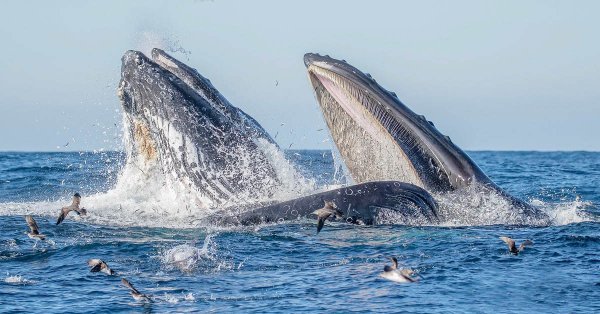 See yesterday's Links and Antidote du Jour here.