Belated Happy New Year!
Putting up "2020" is so weird!
Interactive robotic cat hits Kickstarter New Atlas (furzy). Gross. One of the points of cats is how graceful they are, that they never get over their predatory nature, even if they are indoor-only cats, and that they are independent and often quirky. Plus soft to pet and nice bed warmers!
Australia Burning
Australia fires: Race to flee 'leave zone' as fresh threat looms BBC

NSW fires: State of emergency declared as PM urges calm amid mass exodus SBS (Kevin W)

Here is a map of all the fires burning in Australia.
Here also is a map of Australia overlaid on Europe. #Bushfires #AustraliaFires #vicfires #nswbushfire #NSWfires pic.twitter.com/x35u7etnuB

— Martin (@marty386) December 30, 2019

We cannot look away from this. https://t.co/R5wVi5xxgu

— Faiza Shaheen (@faizashaheen) January 2, 2020

Just 2 per cent of Britain's power now comes from coal. In Australia, it's more like 75 per cent Sydney Morning Herald

Queensland government was warned about risks of Chinese company's water extraction Guardian
Indonesia: Death count rises as Jakarta flood conditions worsen DW
Chinese start-up Mobike loses more than 200,000 bikes BBC
How the Smartphone Became Boring Vice (resilc)
Polio Eradication Program Faces Hard Choices as Endgame Strategy Falters Science. Scary.
Mysterious oil washes up on Brazilian shores Reuters. UserFriendly: Downwind effects of our war on Venezuela."
The Missing 99%: Why Can't We Find the Vast Majority of Ocean Plastic? Guardian. It's in the food chain and you are eating it? Oh, and the Kuta beach (in Bali) was totally disgusting in the early 1990s. Tons of plastic crap in every wave to the shore. I shudder to think what is is like now.
In Pictures: India's homeless bear brunt of record cold Al Jazeera (resilc) :-(
I Spent a Full Week Wearing a CBD-Infused Bodysuit Mother Jones (resilc). Read the URL!
Against cheerfulness Aeon. From the subhead: "But being cheerful the American way borders on psychosis."
China?
President Trump says China trade deal will be signed Jan. 15 Washington Post

Huawei's Revenue Hits Record $122B in 2019 Despite U.S. Sanctions TechCrunch
75% of young want to escape South Korean 'Hell' Asia Times (Kevin W)
The pastor versus the populist: Hungary's new faith faultline Guardian
We Must Call a Coup a Coup Jacobin. Shame this point has to be argued.
New Cold War
Russia-Ukraine Finalize Key Gas Deal OilPrice (resilc)
Syraqistan
Big Brother is Watching You Watch
Trump Transition
'Nothing Less Than a Civil War': These White Voters on the Far Right See Doom Without Trump New York Times. UserFriendly: "An interview with the the insane right wing."

Trump signs bill to eliminate rape kit testing backlog The Hill. UserFriendly: "Sigh contrast the headline with the story."

Trump Winery Fires Undocumented Employees After Harvest: Report Daily Beast (resilc)
Muslim teen in Brooklyn helps police catch man who attacked Orthodox Jewish woman on subway ABC 7 NY (Chuck L)
2020
Our Fabulously Free Press
Chief Justice John Roberts warns about dangers of fake news Politico (UserFriendly)
L'affaire Epstein. Running this only because a slow news day
Jeffrey Epstein's socialite 'madam' Ghislaine Maxwell 'is being hidden from the FBI in a series of safe houses because of the information she has on powerful people' Daily Mail
India's Richest Man is Ready To Take on Amazon and Walmart TechCrunch. Moar Mothra v. Godzilla.
IRS Reforms Free File Program, Drops Agreement Not to Compete With TurboTax ProPublica
How Chemists, Chinese Factories, and 'Dark Web' Dealers Spread Fentanyl Across the US The Nation (resilc)
Google veterans: The company has become 'unrecognizable' CNBC (Kevin W)
Class Warfare
Who's the most powerful person in your state? Well, based on public employee salaries, it's likely a college coach (sorry, governors). A whopping 28 college football coaches are the best-paid employees in their states, along with 12 college hoops coaches who top the state payrolls
Antidote du jour. Tracie H: "A Douglas squirrel."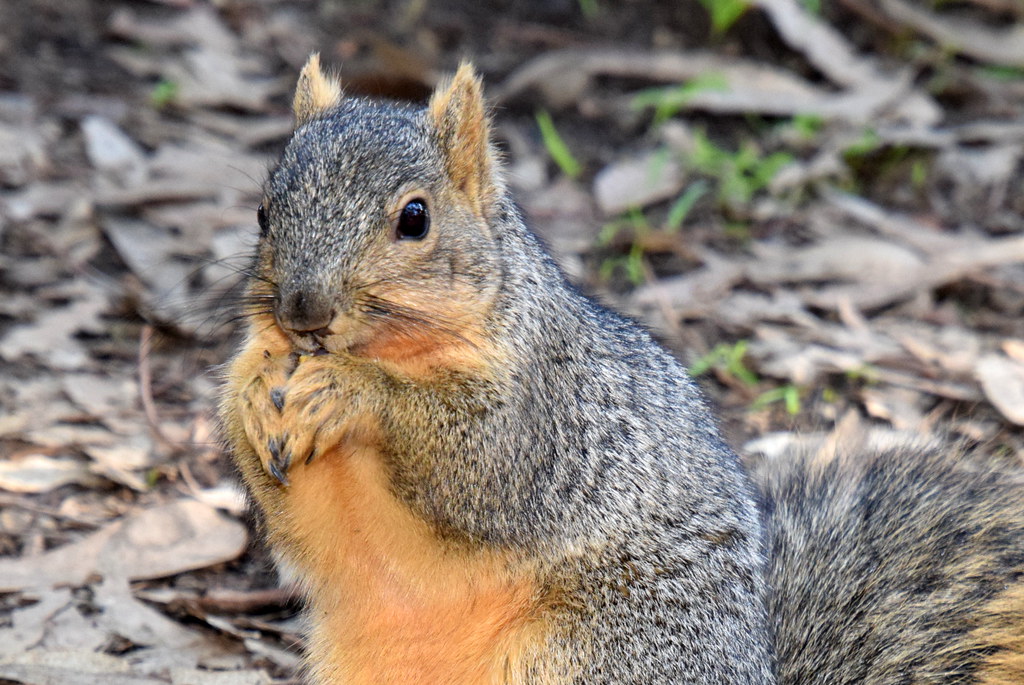 And a bonus antidote (Chuck L):
How to keep 8 penguins occupied? pic.twitter.com/3v7Wkm51JO

— RT (@RT_com) January 2, 2020
See yesterday's Links and Antidote du Jour here.