Dear patient readers,
Sorry for the indecision, but my trip to Dallas looked problematic, but now it is on and so is a meetup. It will likely be small due to the late announcement, but come on regardless! Based on past experience, you are sure to find good company and lively conversation.
The location is the Whiskey Cafe, which I am told has tasty food and ought to be fairly convenient for Dallas, given the sprawl of the city and its 'burbs.
Details:
Time: Thursday February 13, 5:00 to 8:00 PM
Whiskey Cafe
3601 Dallas Parkway
Plano, TX 75093
972-993-2253
Website: https://www.whiskeycake.com/locations/plano-tx/
Below are zoomed out and zoomed in maps: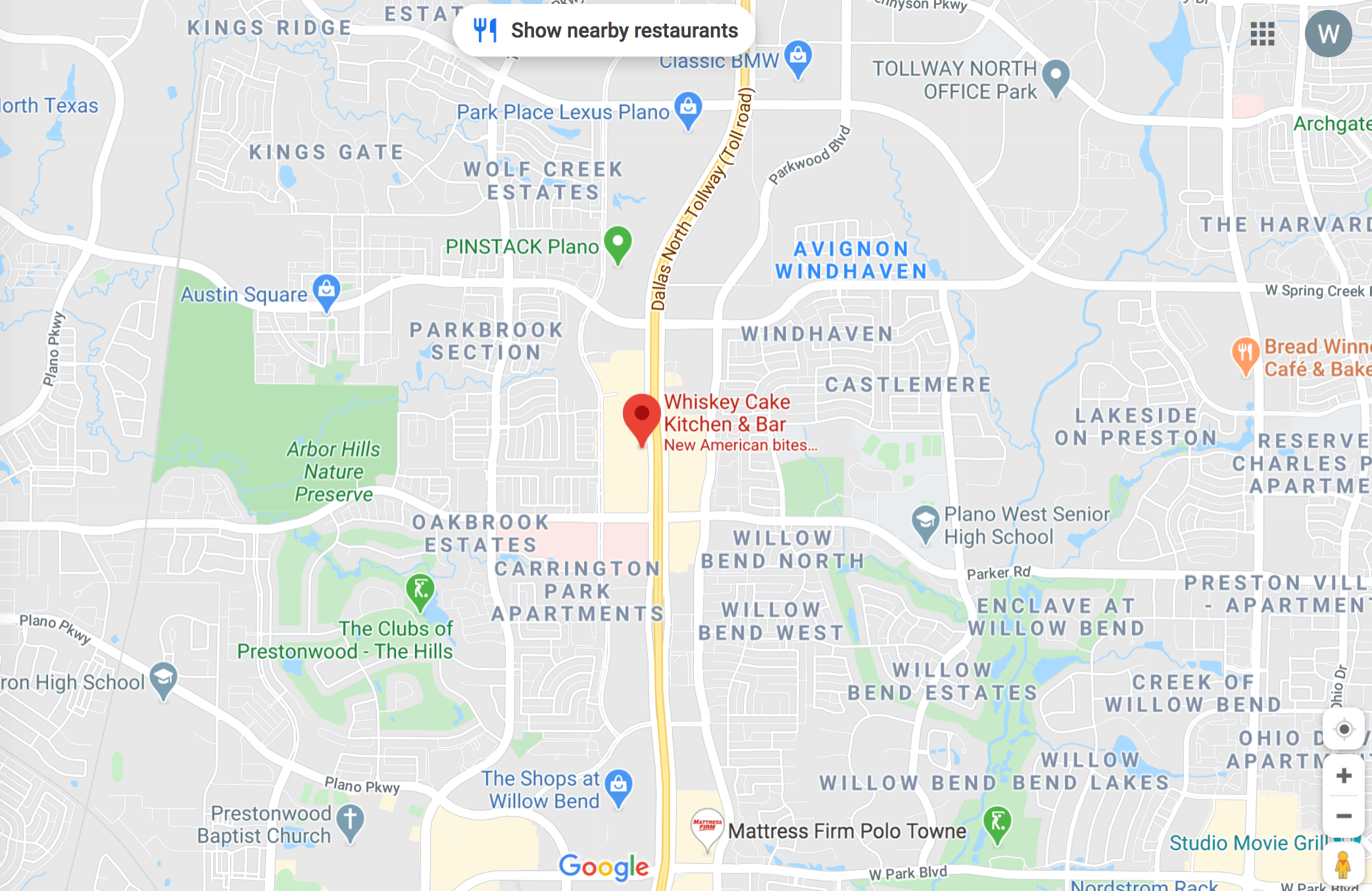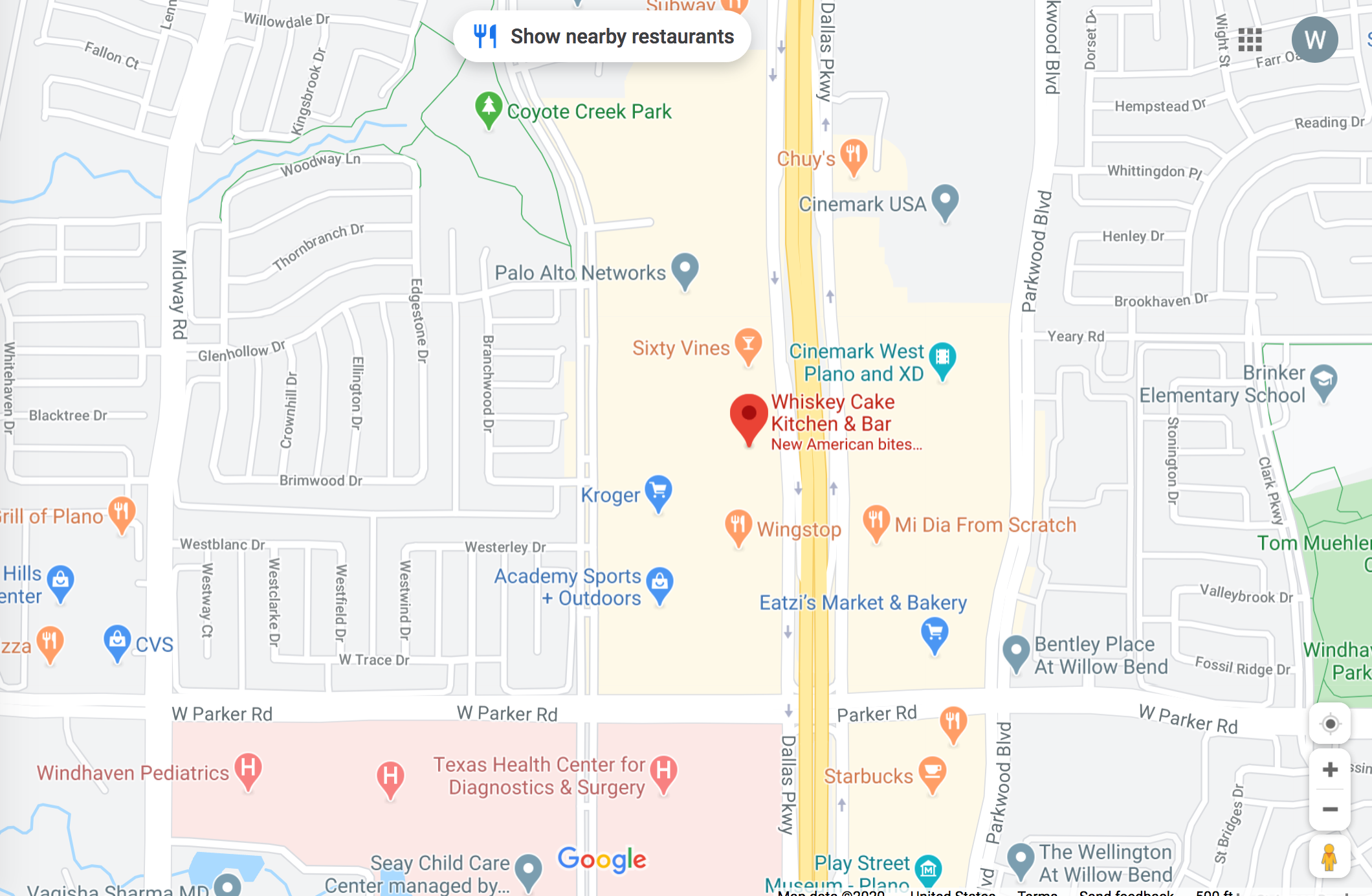 Hope to see you soon!