Lambert provided a ton of links two days ago and today to help reduce the load on my bum hand. So thanks to him!
Adorable dog takes the bus alone to her favorite dog park every day Daily Mail (David L)
Australia floods: Fire-hit Australia faces 'dangerous' downpours BBC
High water wreaks havoc on Great Lakes, swamping communities Associated Press (David L)
Record Antarctic temperature met with the sound of cracking ice Financial Times. Implicit Gibson timeline of Jackpot starting ~2027 looking accurate….
Climate Change Predictions Have Suddenly Gone Catastrophic. This Is Why Vice (David L)
Armed ecoguards funded by WWF 'beat up Congo tribespeople' Exclusive: Inquiry into $21.4m conservation project reports 'credible' evidence of abuse Guardian (JTM)
Mother Meets Recreation of Her Deceased Child in VR RoadtoVR. Turtle: "I'm not sure what to say about this, except that it instantly triggered that 'this just doesn't seem right' feeling for me."
Credit Suisse reels as Tidjane Thiam exits the stage FT
Far-right German political crisis: what's next after Thuringia governor resigns? EuroNews. More Thuringia coverage. Thread:
There's been a limited English language discussion of what happened in Thuringia, Germany today.

The center-right liberal (not US liberal, classical) Free Democratic Party took control of the state govt with support of the Alternative für Deutschland. Why care? Thread. 1/n

— Christopher Williams (@cjw_phd) February 5, 2020
Coronavirus
Couple quarantined on ship plead to be evacuated Asia Times. Kevin W: "Unintentionally Funny. I can hear them now – 'But, but, we're special!'"

Clinical Characteristics of 138 Hospitalized Patients With 2019 Novel Coronavirus–Infected Pneumonia in Wuhan, China JAMA

China Sacrifices a Province to Save the World From Coronavirus Bloomberg. Back at ya. Thread:

1. Chinese spox: A Bloomberg report says that China sealed off Hubei province to save the world from 2019-nCoV. "The idea of sacrificing one's self for a greater, national goal is deeply-embedded in Chinese culture, & is invoked by the country's leaders in times of hardships". pic.twitter.com/V5PRYhGFlr

— Lijian Zhao 赵立坚 (@zlj517) February 7, 2020

It's fascinating to see the #2019-nCoV and 2020 stories unfold in parallel; we can see different two approaches to propaganda in action at once.

Xi talks with Trump over phone on novel coronavirus outbreak Xinhua

White House asks scientists to investigate origins of coronavirus ABC

What happens next in the coronavirus outbreak? We mapped 8 scenarios. Vox

WHO warns of global shortage of coronavirus protective equipment Reuters
China?
Chip Industry Had Worst Sales Year Since Dot-Com Bubble Burst Bloomberg
India Arrests Top Kashmiri Leaders Under Controversial Public Safety Act The Diplomat
Syraqistan
Is Iraq About To Switch From US to Russia? Econospeak
«A murderous system is being created before our very eyes» Republik
Big Brother is Watching You Watch
Trump Transition
Impeachment witness Alexander Vindman escorted from White House The Hill and Trump Fires Gordon Sondland, Ambassador Who Testified in Probe Bloomberg

Mexico, Under U.S. Pressure, Adds Muscle to Fight Against Drug Cartels Wall Street Journal

Video From Inside ICE Detention Center Shows Detainees Being Pepper-Sprayed NPR (David L)
2020
Love the billionaire bucks flooding the 2020 elections? Thank Charles Koch Guardian (resilc)

Iowa debacle fueled by anti-Bernie billionaires, Russiagate hucksters, failed DNC elites Aaron Mate, Greyzone (JS)

Shadow's Cancelled Nevada Caucus App Had Errors, Too Vice

?CAUTION ? Some glaring mistakes that have been widely reported for more than 24 hours were NOT fixed.

1) Des Moines-14 is still glaringly incorrect. Sanders should be netting 0.2798 SDE here. https://t.co/nXTEGywpYE

— Taniel (@Taniel) February 7, 2020

A note from PlutoniumKun: "Since election counts are in the news… here's how Ireland does it…And yes, its paper ballots, and they are counted in full view of a public gallery." Let's keep this as simple as possible: Should you vote all the way down the ballot paper? The Journal

Front-runners Buttigieg and Sanders beat back debate attacks AP. Stoller:

Amy Klobuchar isn't my favorite politician by a long shot but her hatred of Pete is pure.

— Matt Stoller (@matthewstoller) February 8, 2020

Keep the caucuses, purge the party The Gazette

Bernie Sanders showed us he's a very skilled politician Matthew Yglesias, Vox. Watch out….
'We Have To Be A Little Wary': Jobs Report Marred By Revisions, Overshadowed By Virus Heisenberg
CalPERS Critic Left Off Investment Committee Chief Investment Officer
PG&E Has a Survival Plan, and Newsom Has Plan B: A Takeover New York Times (Kevin W). IMHO Newsom does not have much spine, and he'll fold unless noise from voters and enough other interests (businesses who have too much to lose with insufficient changes at PG&E) backs him into a corner.
Impeachment
In another Trump win, court tosses Democrats' suit over his businesses Reuters. "A unanimous three-judge panel of the U.S. Court of Appeals for the District of Columbia Circuit ruled that the more than 210 House of Representatives and Senate Democrats lacked the required legal standing to bring the case." So the way to have handled emoluments was impeachment. Oh well.

Impeachment Witnesses Furious With Bolton For 'Cashing In' On Crisis The American Conservative
Class Warfare
AI in the adult industry: porn may soon feature people who don't exist Guardian (resilc)

There are no affordable houses left in Sydney or Melbourne Macrobusiness
Antidote du Jour (via):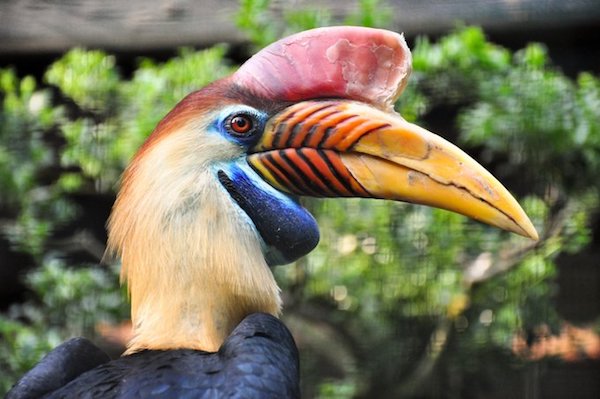 And a bonus. Dan K: "This image was sent to me with explanation that the keeper forgot to put the frames in so bees built as they felt fit. Airflow/temp regulation!"